24 Mind Blowing Birthday Gifts You Never Expected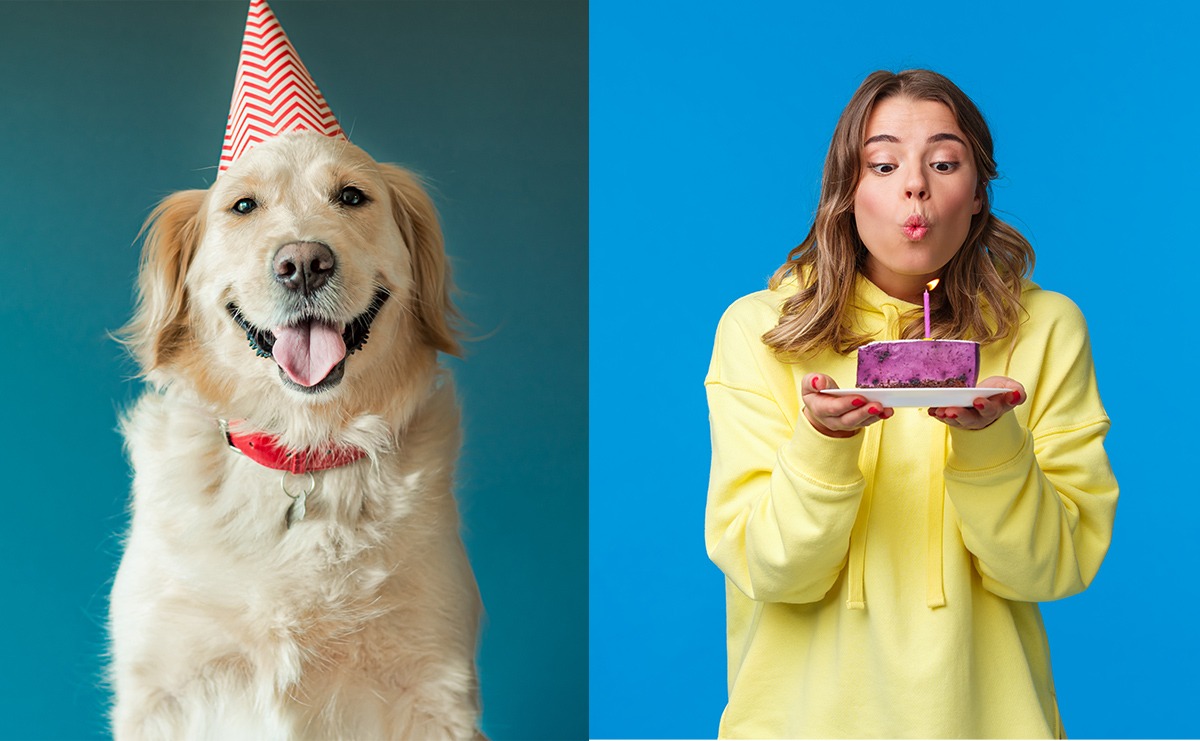 For over 2000 years we've been giving birthday gifts to each other. It's a special event and there's nothing more special than a gift that you didn't expect. This list of famous and wealthy people are setting the bar pretty high when it comes to the art of giving. Their imagination is as big as their hearts and their wallets are even bigger.
1. Kanye West Resurrects Kim Kardashian's Late Father
One of the most talked-about celebrity couples is here to start off our list and this 40th birthday gift is something sweet and close to heart. As we all know Kim's father Robert passed away in 2003. And in 2020 Kanya wanted to do something special that's properly never been given as a gift before.
He recreated her father in a 3D hologram along with his voice. Now the memory of Kim's late father can truly love forever.
I can't even describe what this meant to me and my sisters, my brother, my mom and closest friends to experience together. Thank you so much Kanye for this memory that will last a lifetime ✨ Here's a more close up view to see the incredible detail. pic.twitter.com/XpxmuHRNok

— Kim Kardashian (@KimKardashian) October 29, 2020
2. Vincent Van Gogh Self Portrait Without Beard Gift To His Mother
Only one of the most expensive paintings ever sold in 1998 for $71.5 million was actually given by Van Gogh himself to his mother on her birthday. Although at the time it was probably worth nothing, it's still a pretty crazy gift given the price tag. Not to mention a very sweet present. It was a painting that was a little calmer compared to the other self-portraits.
3. The Billion Dollar Gift at 24 Years Old
So far we've got some exquisite gifts in the millions but here's the one and only billion-dollar gift. I was gifted in company shares, one-fifth of the company was given to Eric Tse at the tender age of 24 years. It was a present from both his parents who are also the founders and board members of the company Sino Biopharmaceutical. A multi-billion dollar pharmaceutical company in China. Eric Tse is a highly accomplished young man who received $3.8 billion dollars worth of shares on his 24th birthday. And to top that off he was also promoted to an executive director and entered the company's executive board in 2019.
4. What Does Beyonce, Jay-Z, an Island & Dragon Eggs Have In Common?
Jay-Z and Beyonce have to be one of the wealthiest celebrity couples of our time. When money is of no object, you can surely use your imagination. For Beyonce's 29th birthday she received her very own island in the Bahamas with an estimated value of $20 million.
And what about those dragon eggs? We were obviously referring to the mother of dragons, dragon eggs (Game of Thrones). It was rumoured that on Beyonce's 28th birthday, Jay-Z used some of his unique flair, his networking skills and imagination to snag an actual dragon egg from the show through Emilia Clarke. Now she can reenact the scene where the eggs were placed into the fire on her very own island.
5. Sibling Rivalry Leads to A $54M Yacht Birthday Gift
Anil Ambani who's the younger brother of Mukesh Ambani one of India's wealthiest and most powerful brothers decided that he had to outdo his brothers and get his wife Tina a luxury yacht name Tian. Being a romantic, this yacht consists of the first two letters of their names combined. This amazing yacht was built in Italy and was estimated to have cost $54 million (4,000,000,000 rupees).
6. Golden House of Wealth A 1.4 Billion Baht Birthday Home.
Xie Guomin, the richest man in Thailand, built his mum a $46 million palace in Pattaya. The enormous private home is decorated with gemstones, gold and is over 180,000 square meters. It's so large you need to drive just to get to the other buildings. It features a giant Buddha made from solid gold which has earned its nickname "Golden House of Wealth." This extraordinary home was not fully completed before the passing of his mother and thus it was turned into a tourist attraction.
7. Seven Gifts For Attending The Sultan of Brunei's 66th Birthday Party.
On this momentous day, it is customary to give a gift however the Sultan has decided to give his people / the country several gifts. These gifts are not all tangible but generous gift to citizens to enjoy for years to come. In summary of the gifts, he pledges to help his people by setting a fund to aid low-income earners, low government fees to help people save up to $100,000 on land lease, build a $1 billion bridge, setup fibre optic to the home for much faster internet, fast promotions of civil servants, provide housing loans for civil servants and to extend these loans for them.
8. Victoria Beckham Get A $1.8 Million Dollar S** Toy
We all know that diamonds are a girl's best friend and with that in mind David Beckham got Victoria the diamond sex toy of the century. Only 10 were made by Peter Stringfellow, a strip club owner. Made from solid platinum it features a 10-carat diamond-encrusted base which is also linked to a 16-carat diamond necklace. With a value of £1.35m (1.8m USD) this little best friend is now Victoria's new best friend.
9. Katy Perry And Russell Brand Celebrates A Space Flight
What do you get from someone who already has everything? How about a spaceship flight on the Virgin Galactic? Katy Perry got her former husband Russel Brand a nice space ride for his birthday. This generous gift is only $200,000 per ticket; it's certainly one of the most unique gifts out there. Now that's out of this world.
10. India's Richest Man Buy A Private Jet As A Gift
Mukesh Ambani is India's richest man and also the proud owner of the largest privately owned corporation in India. With such a title under his belt, it's only fitting that he gives his wife a gift to blow the mind. On Nita's 44th birthday day Mukesh surprised her with a private jet valued at $60 million. This luxurious airbus comes with a master bedroom, bathrooms, showers and of course a bar.
11. Lebron James Gives His Daughter A Custom Playhouse
King James is one of the most prolific basketballers of all time. His on-court skills and achievements are as immense as his wealth. So it's only fair his daughter gets treated like a princess. On Zhuri's 6th birthday Lebron gifted her with a massive life-size playhouse. It comes fitted with her very own play kitchen and study room. There are life-size windows and even custom flooring!
12. The World's Most Pair of Shoes As A Birthday Gift
Debbie Wingham who's best known for creating the world's most expensive dress has now earned the till for creating the world's most expensive pair of shoes (at the time). The family that made this request is unknown but this shoe is nothing short of fancy. Valued at $15.1 million, this incredible pair of heels features rare pink and blue diamonds (worth $13 million) and four flawless 3-carat white diamonds. There is a cake icing like decoration on the shoe which consists of 1000 pointer diamonds. These beautiful leather stilettos are hand-painted with 24 carats of gold, and it was even sewed together by gold threads. WOW!
13. Nita Ambani's 50th Birthday Party – $30 Million
What does India's richest man Mukesh Ambani buy his wife on her birthday when she's already gotten everything? Well, he threw the biggest 50th birthday party at the cost of $30 million. There were 300 guests which flew in on 32 private jets. A long list of celebrities and VIPs, performances, special light shows, fireworks, and much more. The party took place at the Umaid Bhawan Palace in Jodhpur and went over two days.
14. Birthday Gift To Ellen That's Changing Our World
On Ellen DeGeneres's 60th birthday she was hosting a two-hour birthday special when her long-time wife made a surprise appearance. She then presented her with a special gift that has been close to her heart for many years and that's saving the Gorillas. She had always been a fan of Dian Fossey which the movie Gorillas in the Mists was based on. Portia gave Ellen "The Ellen DeGeneres Campus of the Dian Fossey Gorilla Fund" which was to aid, study and protect the Gorillas in Rwanda. She also started "The Ellen Fund " to help advocate for animal rights, and protect the most endangered and vulnerable animals and wildlife. One of the most touching and heartfelt moments on the show.
15. The Sultan of Brunei's 50th Big Birthday Bash – $27.2 Million
Being one of the richest royals in the world Hassanal Bolkiah decided he deserved a decent birthday gift for himself and threw the biggest party he could think of and to spend at least $27.2 million in doing so. The birthday events lasted for about 2 weeks. Prince Charles was there to play polo, Michael Jackson entertained at a custom-built stadium for 60,000, and a special dinner for 3,000 guests in which they all received a gold medal. And to top it off he announced that all civil servants were to receive a pay rise, which was well overdue for the last 2 decades.
16. Most Expensive Birthday Cake Gift
Debbie Wingham, creator of the most expensive dress and pair of shoes is now especially famous for the most expensive cake ever made. No one would have ever guessed that this cake would come with a price tag of $75 million!
This runway birthday cake was made with 548 diamonds! And of course, it had Belgium chocolates and truffle cream to top it off. The cake was made for an unknown man in the United Arab Emirates for his daughter's birthday and engagement party. Weighing in at around 450kgs with an estimated 1,100 hours put into the creation, this mind-blowing cake is the queen of all cakes.
17. Stranger Gives A Rolls Royce To Kendall Jenner
The Kardashians are not only known for being in the limelight but also known for a lavish lifestyle, and are now also known for receiving luxurious gifts from strangers. Initially, no one knew who gave Kendall the car as her mother handed her the keys, but it was later revealed that a billionaire businessman Saygin Yalcin had sent her the $250,000 surprise. Considering they are not very close this generous gift will not be forgotten.
18. Happy Birthday Son Here's Your Batmobile
Adar Poonawalla, owner of the world's largest vaccine manufacturer bought his son a Batmobile on his 6th birthday. It was made from a highly modified Mercedes S350 which was fitted with the wings and had the boot extended to get the batmobile look. The cost was unknown but no cost would have been spared to getting it to look this cool.
19. Elizabeth Taylor's 69.42-carat Pear Shaped Diamond
Actor Richard Burton bought for his former wife Elizabeth Taylor the most expensive jewellery ever auctioned in 1969 for a modest $1,050,000. Well if you calculated inflation since then in today's (2021) value it would be closer to $12,747,662.66 US dollars today! A true beauty, the diamond itself was bought and cut by Harry Winston. The ring was platinum with two smaller diamonds on the sides and for the main pear shape diamond, its sheer size is astounding. One of the most absurdly expensive jewellery she's ever received in her life.
20. Oprah Winfrey's 50th Birthday Show Surprise
One television most celebrated talk show host Oprah Winfrey received a very special birthday surprise on her own show. A whole list of famous people dropped in to give their wishes in person. John Travolta was the first to appear, Tina Turner and Stevie Wonder and Jay Leno. That episode was to celebrate women turning 50th which is a huge deal and she got the surprise of a lifetime. The fact that all these superstar celebrities came out to show her such respect is a testament to her big heart and status.
21. Sean "Love" Combs Son's 16th Birthday Maybach
Puffy Daddy, P. Diddy, Puffy, or more commonly known as Sean Love Combs (as of 2017) bought his son Justin a $360,000 Mercedes Maybach. Now he can practice for his driver's license in style just like Daddy.
22. Kim Kardashian Rented Out The Staples Center
The couple has had numerous over the top gifts for each other throughout the years but this was a special 38th birthday gift for Kanye especially since he was a massive NBA fan. She rented out the basketball court ($110,000) so he could play a game with some of his friends. Among some of the game attendees were Kanye's friends, Tyga, Justin Bieber and Pusha T and he had guest appearances by John Salley (the announcer), James Harden and 2 Chainz (who coached the game) followed by John Legend singing the opening national anthem. Special video appearances like Kobe Bryant, Shaquille O'Neal, Magic Johnson, Scottie Pippen, Carmelo Anthony and Russell Westbrook all made a birthday video for him. And the icing on the cake was his very own basketball court built in his backyard.
23. A True Birthday Gift That Never Stops Giving – A Winery
For Victoria Beckham's 34th birthday, David surprised her with the magical gift of a winery. Both are known as wine enthusiasts and have no plans to sell them commercially but rather create their own vintage wines for personal consumption and also as gifts for friends and family.
24. Only Diamond Barbies For This Baby Girl
Blue Ivy Carter, daughter of Jay Z and Beyonce, received on her first birthday only the very best money can buy. And on that list is; a 160 diamond-encrusted Barbie dolls worth $80,000, the entire Barclays Center to host a party, and $27,000 in gift bags for all the toddlers and parents who attended along with the concert tickets.