11 Gifts For Plant Lovers Australia
Plant lovers are special people. They appreciate the beauty and serenity that plants can bring to their lives, and they often have a deep connection with nature. There is something about plants that just speak to them, and they can't help but be drawn in by their charms. That's why gifts for plant lovers need to be unique and thoughtful - because they understand the value of a good plant!
So if you're looking for gifts for plant lovers, look no further than DadShop. We've got 11 interesting gifts that any plant lover would appreciate.
1. Water Birds (Glass) - Pack Of 2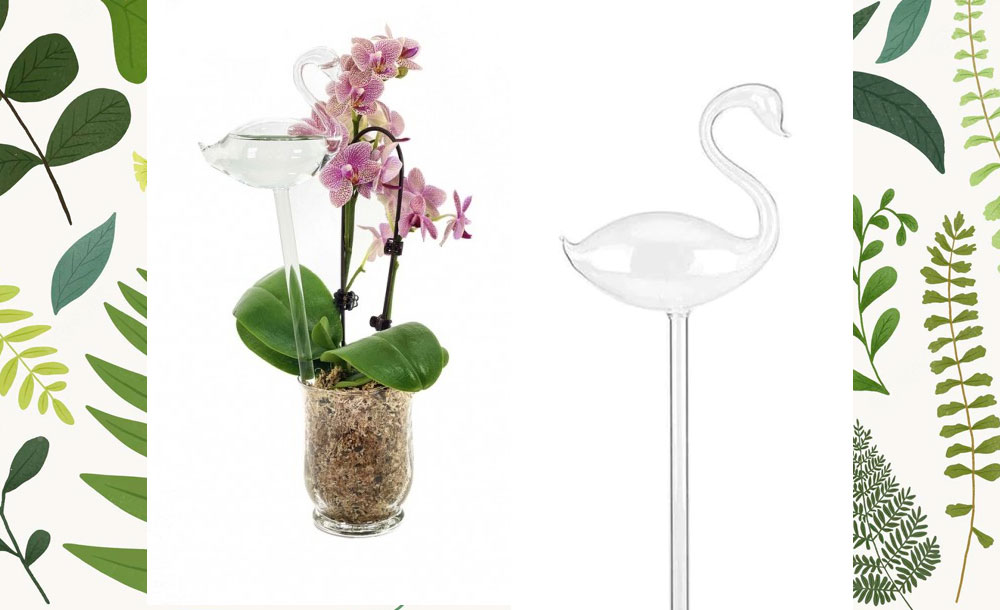 Looking for a gift for the plant lover in your life? Look no further than these adorable Water Birds from IOco. Made from glass, these little birds are perfect for keeping plants watered while you're away. Simply fill them with water and insert into the soil near the base of the plant. The water will slowly release over time, keeping your plants moist but not saturated.
Each pack contains 2 water birds, so there's plenty to go around. Whether you're looking for a thoughtful housewarming gift or a fun way to show your plant-loving friends some love, these Water Birds are sure to hit the spot.
2. Classic Flower Press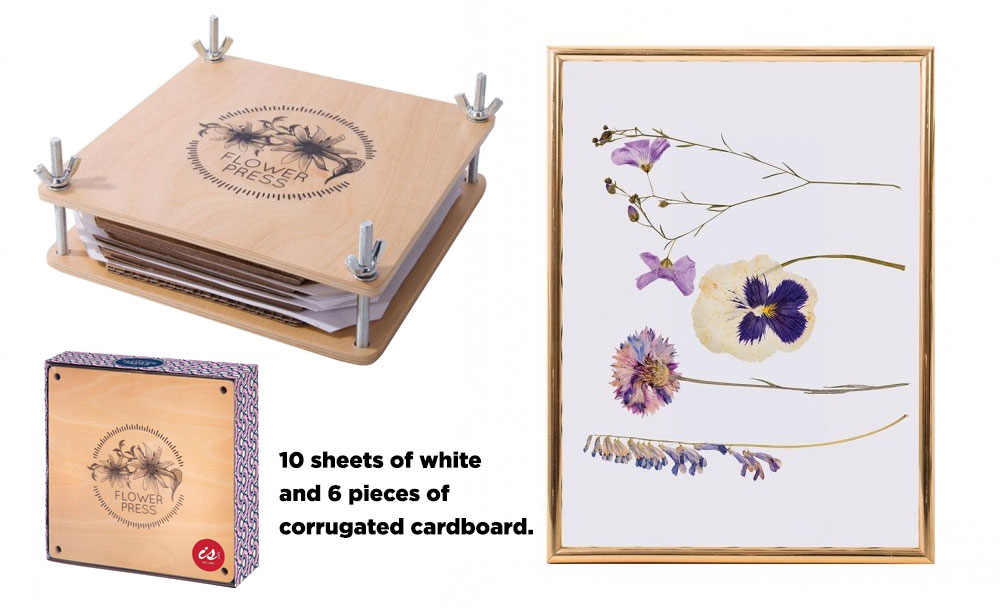 Need a gift that will help a lover of flowers pursue their passion? Introducing the classic flower press! This handy little tool is perfect for preserving your favourite flowers, petals and leaves. Transform your pressings into cards, bookmarks and pictures and experiment with a variety of flora to create different effects.
Made from sustainably sourced timber, this press includes everything you need to get started, including 10 sheets of white and 6 pieces of corrugated cardboard. So what are you waiting for? Get pressing!
3. DIY Macrame Kit
Looking to add a touch of bohemian charm to the home of a plant lover? This macrame kit includes everything you need to make your very own macrame plant hanger, perfect for any novice crafter.
With natural wood beads and 8 pre-cut cords, this beginner-friendly project is a fun and easy way to get into the world of macrame. Our step-by-step instruction guide will walk you through the entire process, so you'll be an expert in no time!
Not only will you have a unique new addition to your décor, but you'll also have the satisfaction of knowing you made it yourself.
4. Plant Water Bubble - Heart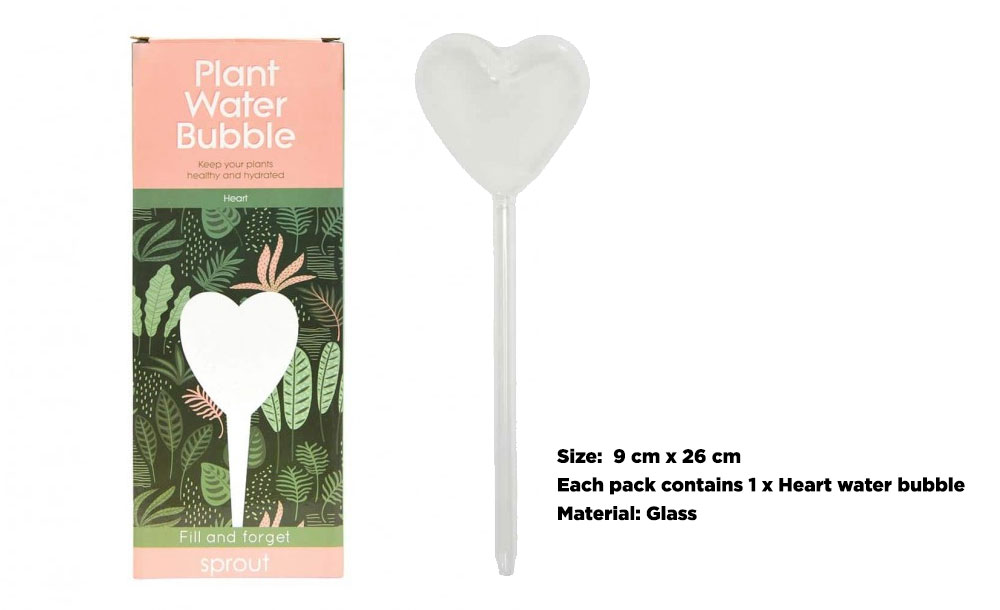 If you're looking for a thoughtful and practical gift for a plant lover, look no further than the Plant Water Bubble Heart. This unique watering system is perfect for anyone who often travels or simply wants to be able to leave their plants unattended for a period of time.
The Plant Water Bubble - Heart is easy to use; simply fill it up with water and insert it into the soil and the water will automatically release over time. Depending on the type of soil and pot size, your water bubble can last from one to four weeks, meaning your loved ones won't have to worry about their plants while they're away.
Not only is the Plant Water an incredibly useful gift, but it also looks great! The heart-shaped design is perfect for showing your plant-loving friends some love.
5. House Plants Lovers 1000pc Jigsaw Puzzle By Ridleys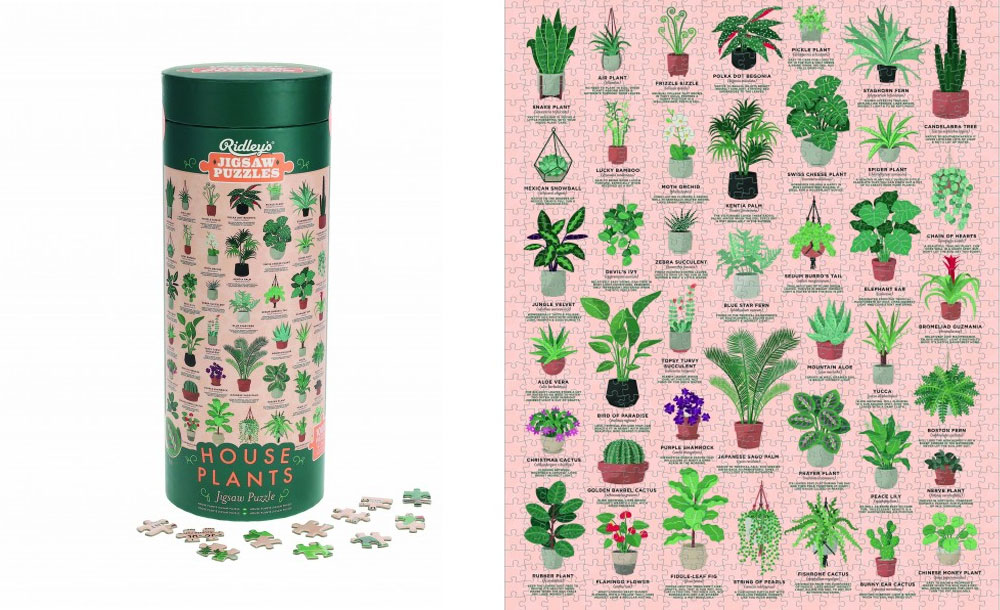 Looking for a fun and educational activity? Check out the House Plants Lovers 1000pc Jigsaw Puzzle by Ridleys. This puzzle is perfect for plant lovers of all ages and is a great way to learn about different types of house plants and how to care for them. The puzzles feature classic and rare house plants, along with fun facts about each one. So not only will you have a blast putting this puzzle together, but you'll also walk away with some valuable knowledge about your favourite plants.
6. Plant Life Support By Bubblegum Stuff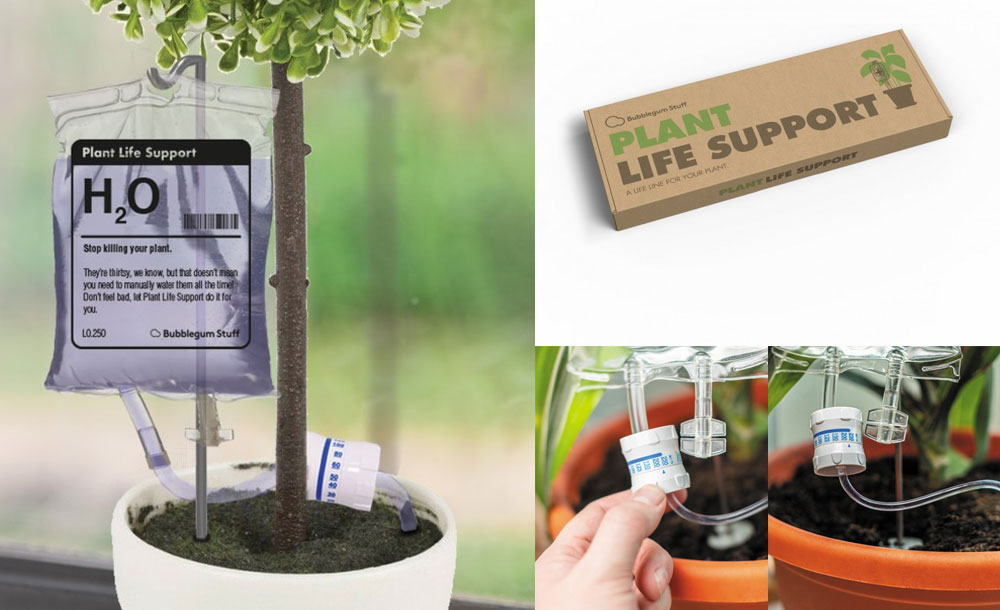 Give plants the life support they need when you're away with Bubblegum Stuff's Plant Life Support. This clever device will drip-feed your plants with all the nutrients and water they need to stay healthy and happy, so you can enjoy your vacation without worrying about your green friends back home.
The perfect gift for plant lovers, Plant Life Support is a must-have for anyone who wants to keep their plants healthy and thriving, even when they're not around. With easy installation and simple operation, it's the worry-free way to keep your plants alive and well.
7. Plant Pot Speaker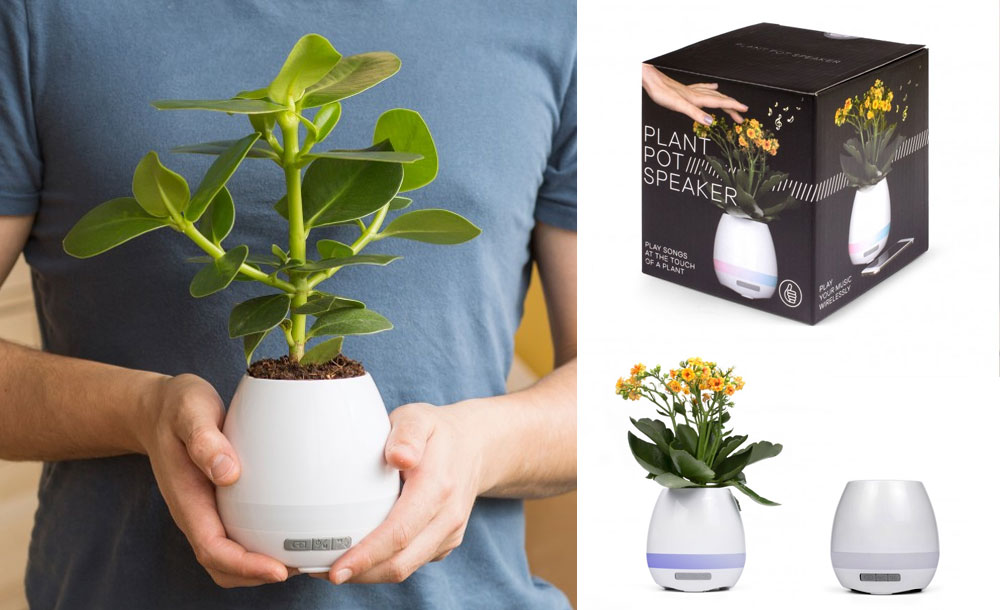 This one-of-a-kind plant pot speaker allows you to play your favourite tunes by simply touching a plant leaf or petal. The built-in LED lights will create a dazzling display, and the Bluetooth range ensures that you can enjoy your music anywhere in your home. With a long battery life and compatibility with most smartphones and audio devices, the Plant Pot Speaker is the perfect way to add some fun and excitement to your music listening experience.
8. The Little Book For Plant Parents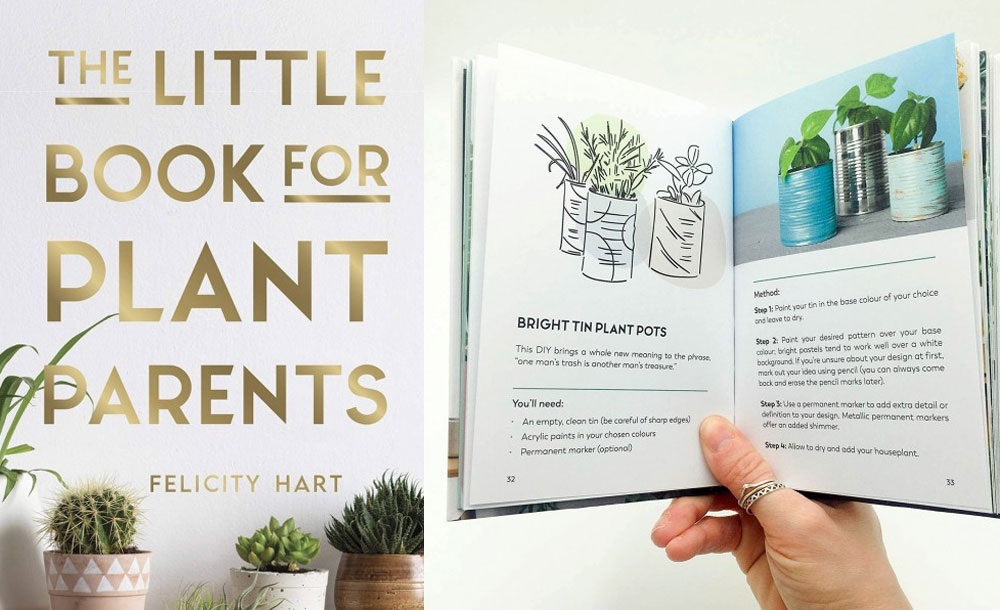 If your plant lover is looking for some seeds of inspiration, or a beginner hoping to cultivate your very own urban jungle, The Little Book For Plant Parents is just what you need! This little book is packed with tips and ideas to help you hone your green fingers and become a true plant parent.
You'll learn everything from how to choose the right plants for your home, to how to care for them so they flourish. There are even sections on solving common problems like pest infestations and leaf drops. So whether you're a total novice or an experienced gardener, this book will help you keep your plants healthy and happy.
9. Crazy Plant Lady T-Shirt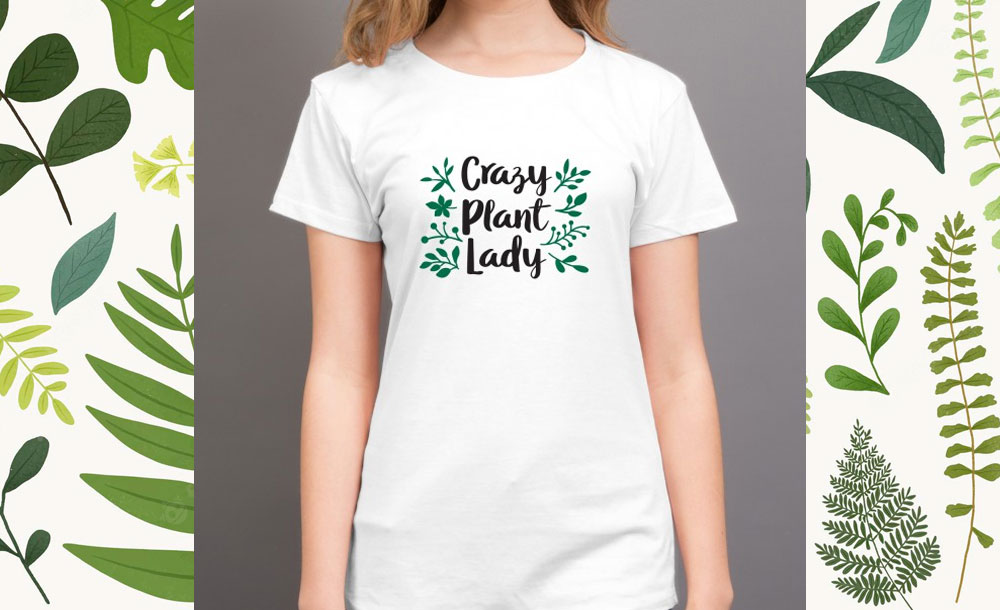 This t-shirt is for all the crazy plant people out there. Made from 100% combed cotton, this high-quality and soft fabric t-shirt is sure to be a hit with any plant lover. With a fun and witty message, this shirt is perfect for any occasion. Whether you're looking for a birthday gift, Mother's Day present, or just a little something to show your appreciation, this shirt is sure to please.
10. Gardening Notes - Personalised Hardcover Spiral Notebook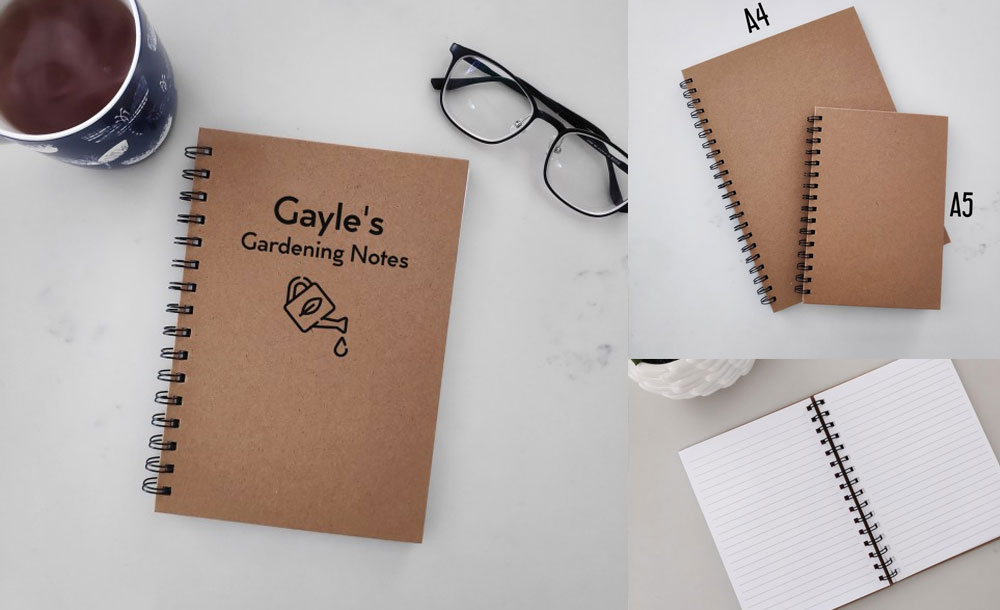 This personalised notebook says a custom name and "Gardening Notes."  With a hardcover and spiral binding, it's durable enough to withstand being taken out into the garden, and the cute watering can icon will help you to find your gardening notes in a flash. You can even add your name to the cover, so there's no danger of misplacing it. Whether you choose the A4 or A5 size, this notebook is sure to become an indispensable part of your gardening kit.
11. Sploshies Plant Lady Women's Duo Slippers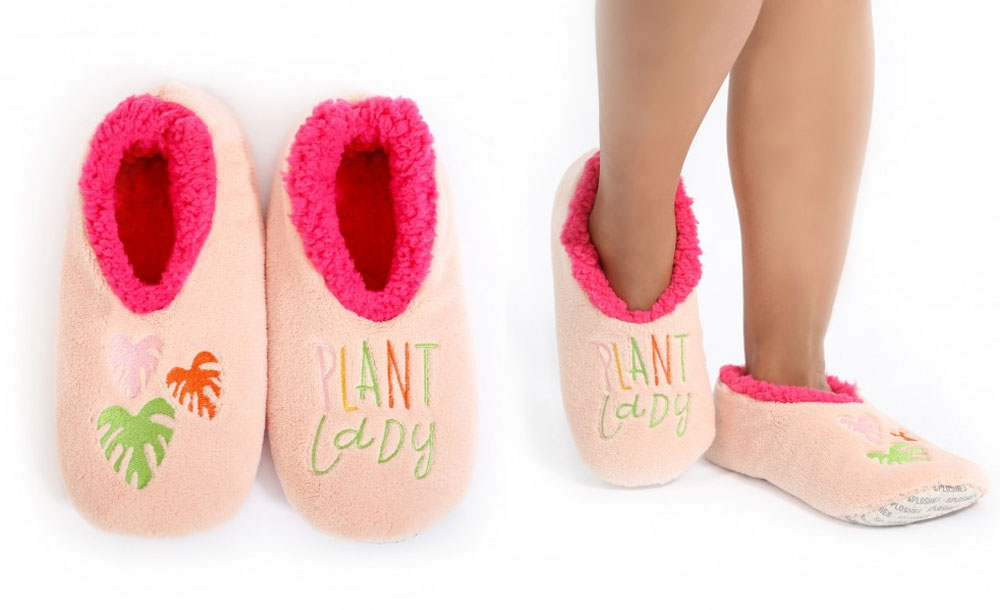 Sploshies Plant Lady Duo Slippers is designed in Australia and perfect for any plant lady! These slippers are a fun, functional and comfortable mix of style and comfort, with a soft, fluffy Sherpa fleece lining and non-slip soles. The slippers also feature an embroidered plant lady design, making them even more fun! They're machine washable too, so you can keep them looking their best. Perfect for lounging around at home or taking the dog for a walk, the Sploshies Plant Lady Duo Slippers are a must-have for any female plant lover!
Buying Plant Lover Gifts Made Easy
We hope that finding a gift for plant lovers is now a little easier with our quick gift guide. Plant lovers are unique and also quite hard to buy. Hopefully, there are a few thoughtful gifts that'll put a smile on their faces. We hope you have enjoyed reading our blog post. If you would like more gift ideas, we have an entire gift for her section.