15 Stay At Home Jobs For Mums In 2022
The pandemic has created a lot of new opportunities for stay at home mums to work from home. Flexible hours, no commute and the ability to take care of your children are just some of the benefits. Not to mention that most small to large businesses are now specifically hiring people to work remotely with little to no work from office commitments. Before we get to the list let's take a quick look at some of the benefits.
What Are Stay At Home Mums?
Stay-at-home mums are mothers who do not work outside of the home in order to care for their children full-time. Please note mums with children that are in primary or high school can get jobs that involve leaving the home hence our list will consist of both these jobs.
Flexible Schedules
The ability to stay at home with your children and still be able to generate an income is a huge selling point for many mothers. You can work the hours that suit you and your family without having to worry about childcare or school runs. 
Working Remotely
With the pandemic, there has been a huge shift in companies hiring people to work remotely. This means that you can apply for jobs anywhere in the world as long as you have an internet connection. 
So without further ado, here are 15 stay-at-home jobs for mums in 2022:
1. Pet Sitting Jobs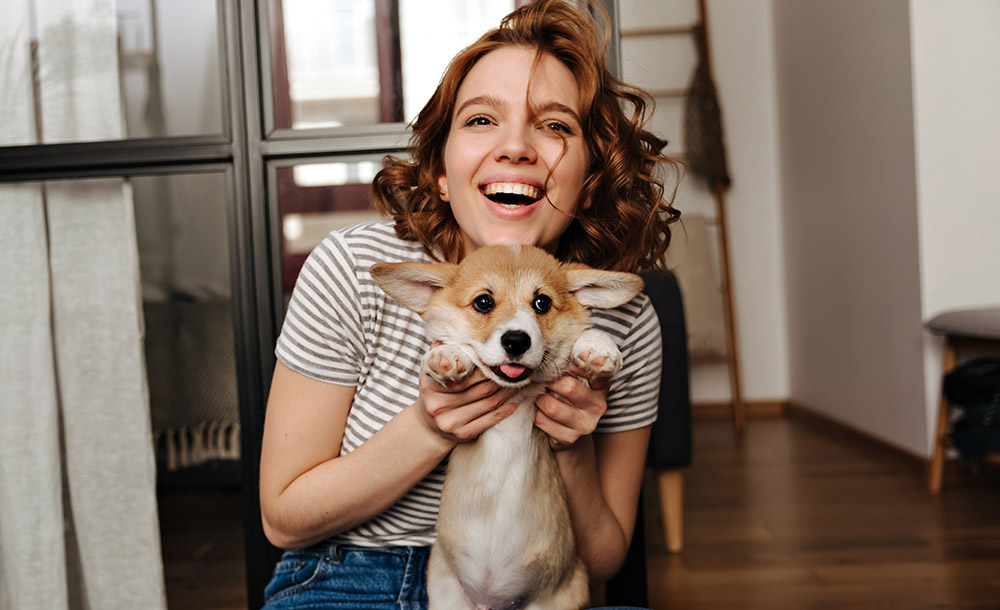 Average Earnings: $26.17 per hour (according to indeed.com)
If you love animals and have a few extra hours in the day, dog watching or sitting might be the perfect stay at home job for you. You can either do this through a professional service or by word of mouth. Here are two websites you can go to and find local petting sitting jobs. PetCloud and MadPaws. 
2. Virtual Assistant Jobs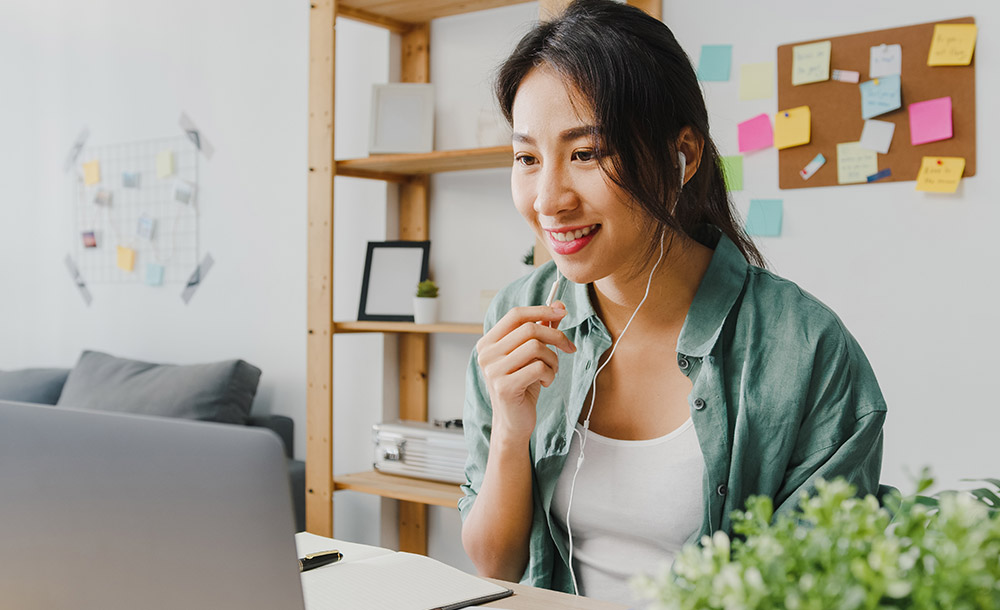 Average Salary: $53,000 per year
A virtual assistant is someone who provides administrative support to clients remotely. This can include tasks such as booking appointments, managing emails, social media management and data entry. These jobs are easily found on any job agency website.
3. Writing or Proofreading For Blogs or Online Publications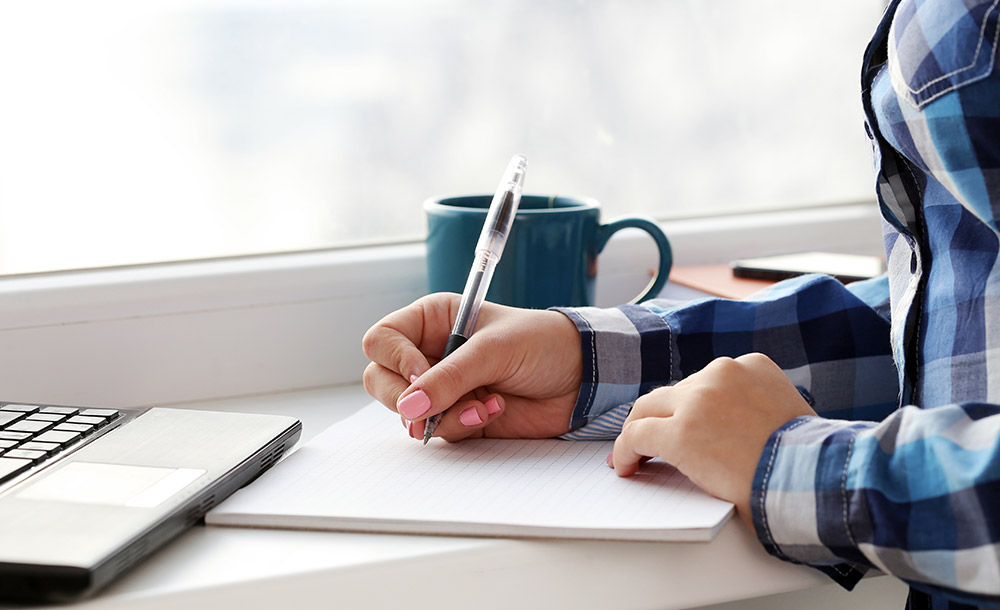 Proof Reading: $35.90 / hour
If you have a knack for writing or are great at spotting errors, you can become a freelance writer or proofreader. This is a great stay at home job as it is usually done remotely and on a per-project basis. You can find writing jobs on job boards such as Indeed or by contacting bloggers or online publications directly.
4. Stay At Home Family Day Care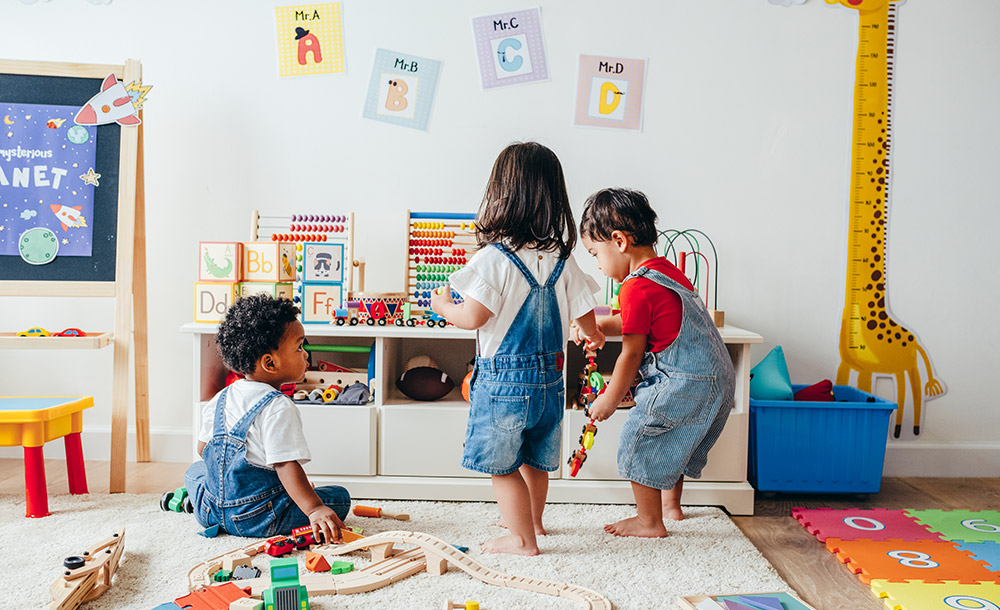 Annual Salary: From $50,000
You could start your own daycare at home and look after your children along with other children and get paid for it. However, it will require you to get registered and accredited in your state and you can find out more details on starting your own at home daycare here.
5. Online Tutor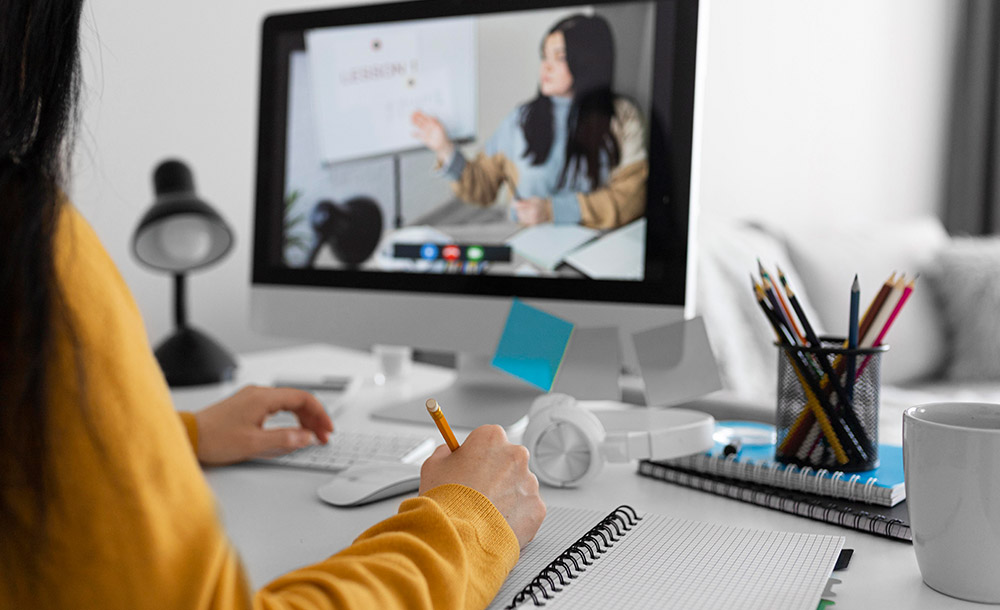 Average Salary: $33.50 / hour
With so many students now learning remotely, there is a big demand for online tutors. You can tutor students in anything from English to mathematics to science. You can find online teaching jobs on job boards or by contacting schools or educational institutions directly.
6. Call Center Representative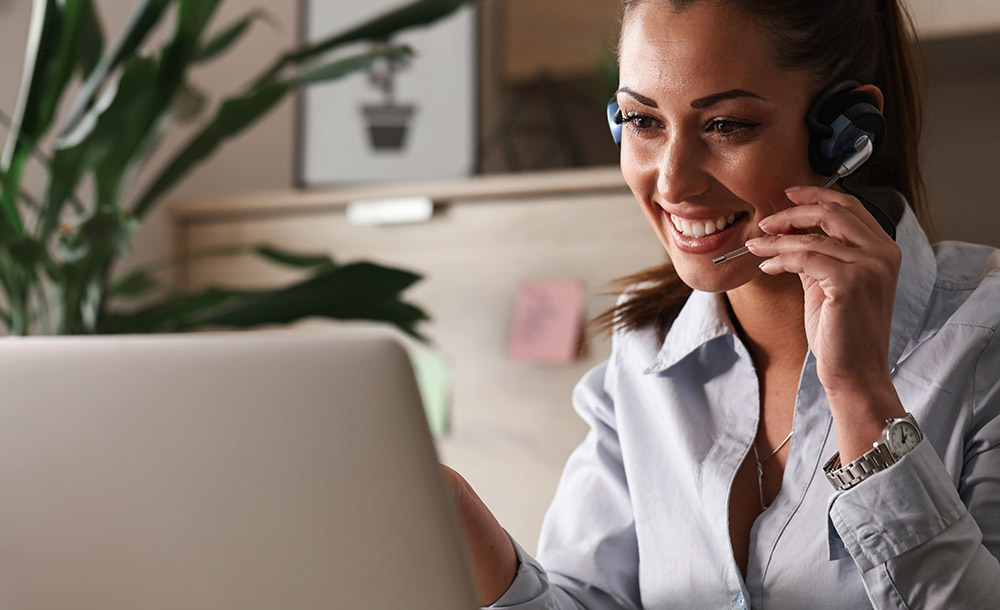 Average Salary: $51,000 / year
If you have good customer service skills, you could work as a call centre representative from home. Many companies are now hiring people to work remotely as call centre representatives. You can find these jobs on job boards or by contacting companies directly or searching online job sites where there are plenty of jobs available.
7. Transcriptionist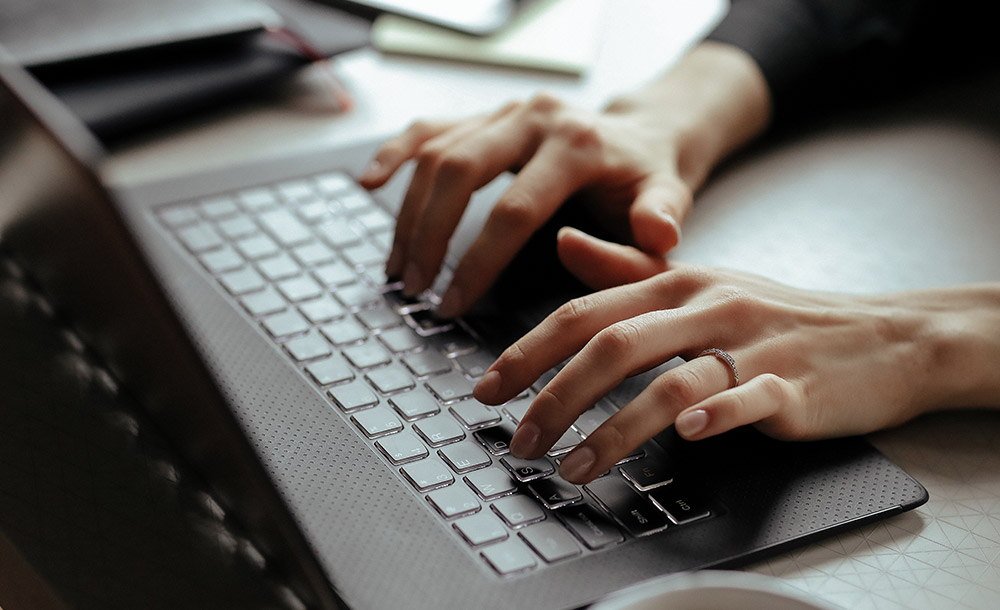 Average Salary: $53,000 / year
A transcriptionist is someone who types out the spoken word into a written format. This can be for medical, legal, videos or business purposes. They may also be required to edit and proofread their work. A transcriptionist may require long hours of concentration to produce accurate work.
8. Sell Your Skills On Fiverr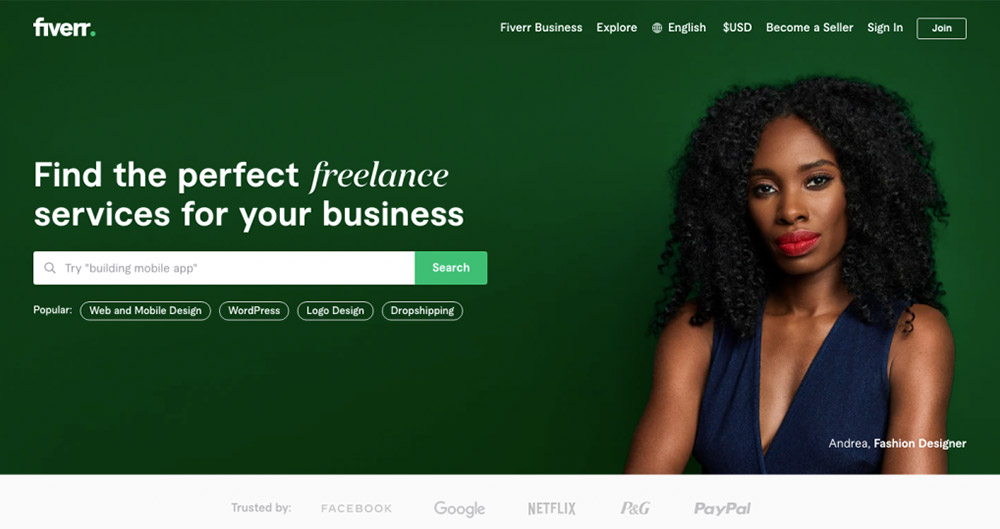 Per Project: $5 - $990 a project.
If you have a skill that you can offer others, you can sell it on Fiverr. This could be anything from design work to writing or even video editing. You set your own price and people will pay you for your services. There's an initial setup and you will also need to maintain a high level of customer service and top quality work to maintain high ratings in order to secure more jobs in the future.
9. Bookkeeper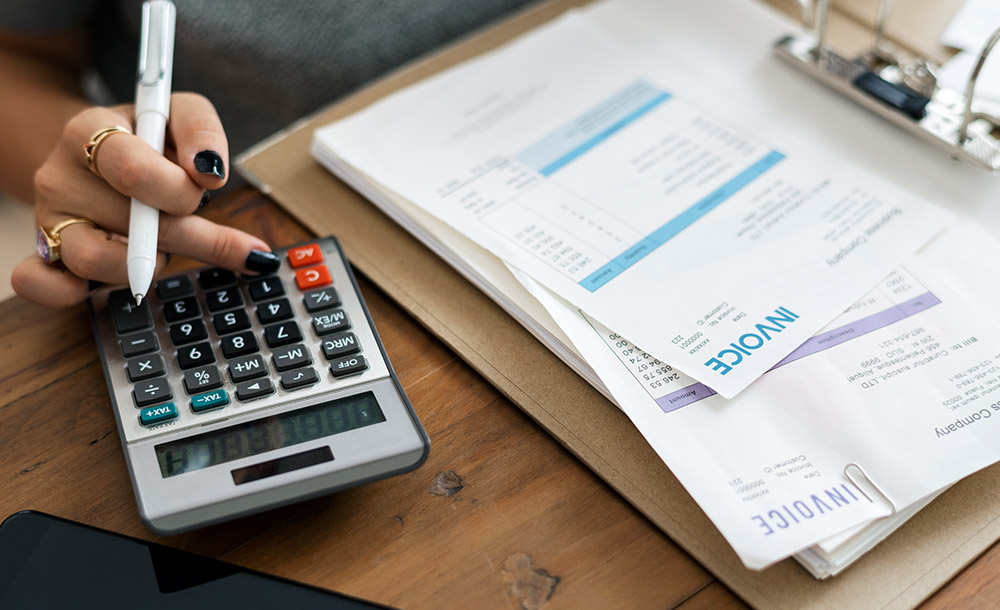 Average Salary: $60,000 / year
If you have experience with bookkeeping or accounting, you can offer your services to businesses remotely. This is a great stay at home job as it can be done entirely online and doesn't require much interaction with people. You will require high levels of accuracy and concentration with minimal mistakes. Your job will include reconciling records and providing reports or statements. Spreadsheet experience is a must for this job.
10. Micro Task Jobs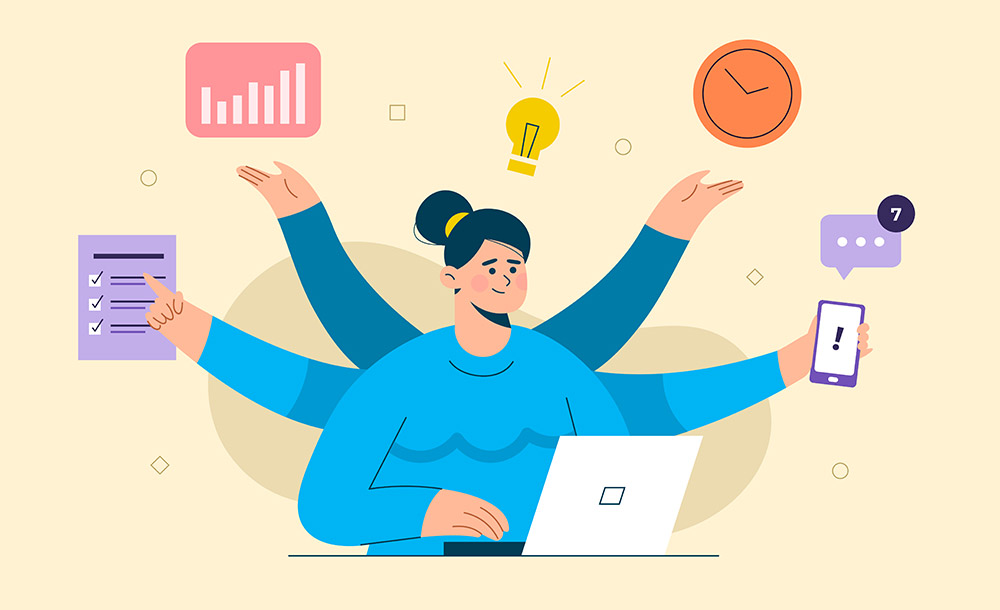 Micro-tasking is a way of earning money by completing small tasks for businesses or individuals. These tasks can include anything from data entry to social media management. The pay is usually very low per task but you can make a decent hourly rate if you complete a high volume of tasks. You can grab some easy micro task work with sites like Amazon Mechanical Turk or even at Fiverr.
11. Task Worker

Rates: Depends on the task
Websites like www.airtasker.com have an abundance of local jobs that you can undertake.  These could be anything from mowing a lawn to dog walking or even assembling furniture. Once you sign up, you can browse through the jobs in your area and choose which ones you would like to do. You will then be given a time frame in which to complete the task and will be paid once it is completed to the client's satisfaction.
12. A Freelancer: Web Designer, Graphic Artists, Video Editing & More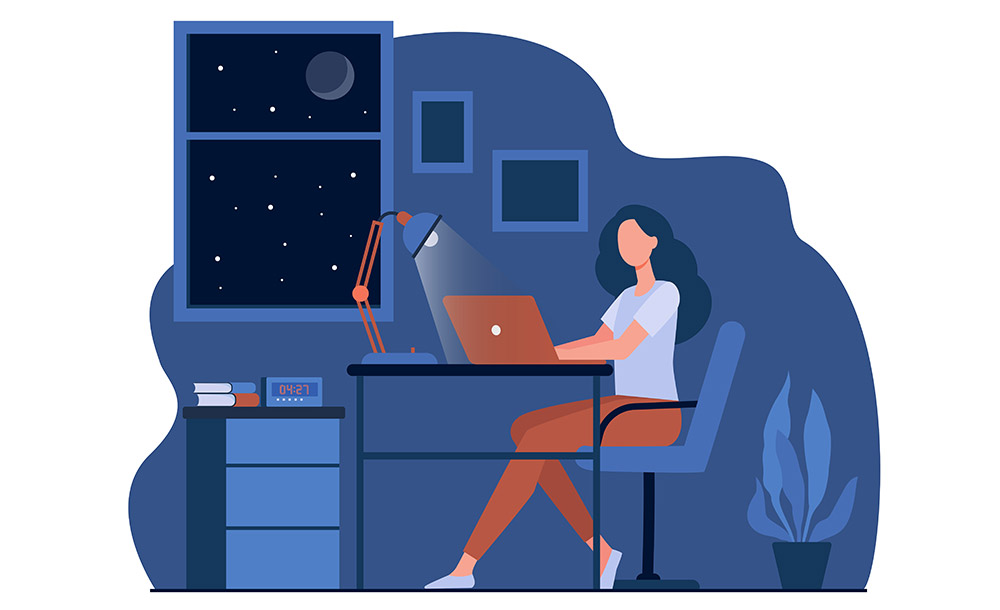 Annual Salary: $102,050 (based on 28 salaries at tallent.com)
If you have any skills in web design, graphic arts, or video editing, you can offer your services as a freelancer. There are many businesses and individuals who require these services but don't want to hire someone full-time. There are many freelancer sites that offer jobs from all over the world. There are a ton of great websites for freelancers to use and we recommend UpWork.
What Are The Disadvantages of Working From Home?
While there are many advantages to working from home, there are also some disadvantages that you should be aware of. These include: 
You may find it harder to stay motivated when working from home
There can be a lot of distractions at home which can make it difficult to concentrate
You may miss the social interaction that you would get from working in an office
You may feel isolated from the rest of the world
There can be a lot of pressure to perform well when working from home as you may feel that you are being watched all the time
You may find it difficult to stick to set working hours when working from home.
5 Tips On How to stay productive when working from home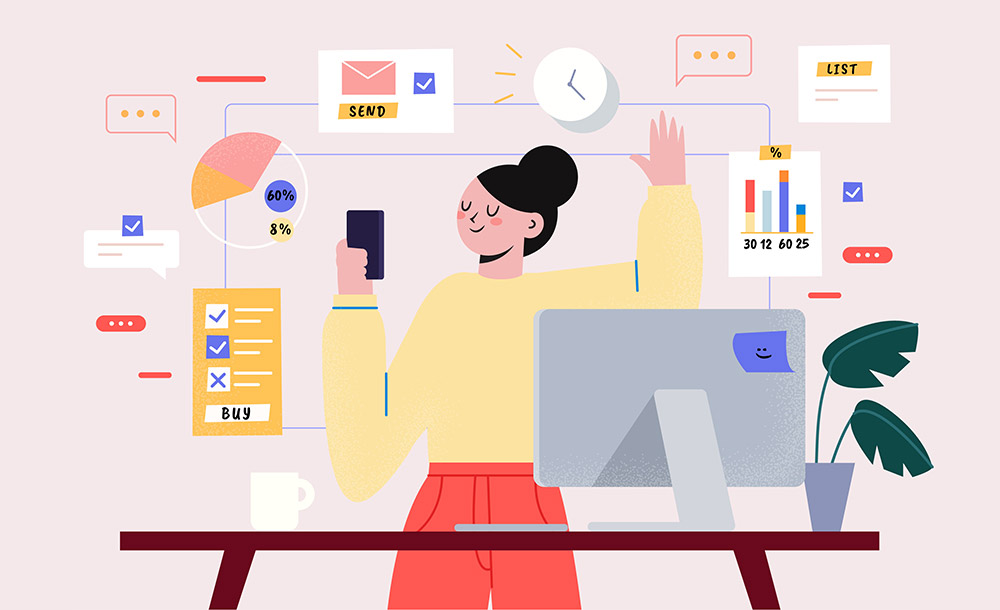 Get Dressed For Work
It may be tempting to just stay in your pyjamas all day when working from home, but this will only make you feel lazier. Get dressed as if you are going to the office and this will help you to get into the right frame of mind for work.
Setup A Dedicated Workspace
If possible, try to set up a dedicated workspace in your home. This will help you to stay focused on work and prevent you from getting distracted by other things.
Don't Forget To Take Breaks
Don't forget to take breaks throughout the day, even if you are working from home. Get up and walk around for a few minutes or make yourself a cup of tea. Taking breaks will help you to stay focused and productive.
Set Working Hours
It can be easy to just work all the time when you are working from home, but this is not healthy. Make sure to set some boundaries and stick to set working hours. This will help you to avoid burnout.
Stay Organized
One of the most important things you can do when working from home is to stay organized. This will help you to stay on top of your work and be more productive. Make sure to keep a daily or weekly schedule and stick to it as much as possible.
Working From Home Final Thoughts
Working from home can be a great way to earn money, but it might not be for everyone. There are both advantages and disadvantages to working from home. You should weigh up these pros and cons before deciding if it is the right option for you.
The most important thing is to find something that you are passionate about and that you can see yourself doing long-term. Don't forget to set some boundaries and stick to set working hours. This will help you to avoid burnout. Finally, stay organized and stay on top of your work to be as productive as possible.
Common Questions About Stay At Home Jobs For Mums
How Many Hours Does A Stay At Home Mum Work?
This can vary depending on the stay at home mum's job. You can work as little as 10 hours a week or more. Some stay-at-home jobs for mums may only require a few hours per week, while others may require full-time work. It is important to check the requirements of your role before accepting a job.
How Much Can I Earn From Working From Home?
According to Talent.com, in 2022 work from home jobs are paying on average around $78,000 per year.
Can You Make Good Money Working From Home?
Yes, you can make good money working from home. However, it is important to note that your income will largely depend on the type of job you do and the hours you work, your qualifications also play a major factor in your salary.
How Flexible Working Hours When Working From Home?
Each job or role will require various working hours. Flexible working hours mean having the ability to work the hours that suit you and your family best. However, not all jobs will allow you to work outside of business hours and some jobs may require you to work odd hours.