21 Gifts For Tradies That'll Make Them Smile
If you're looking for gifts for tradies, look no further! This quick guide will help you find the perfect gift for any tradie on the go. From tools, clothing, gadgets and yes even hand creams! DadShop has you covered, so let's kick it off with:
1. Aussie Man Hands - Tradie's Choice Gift Box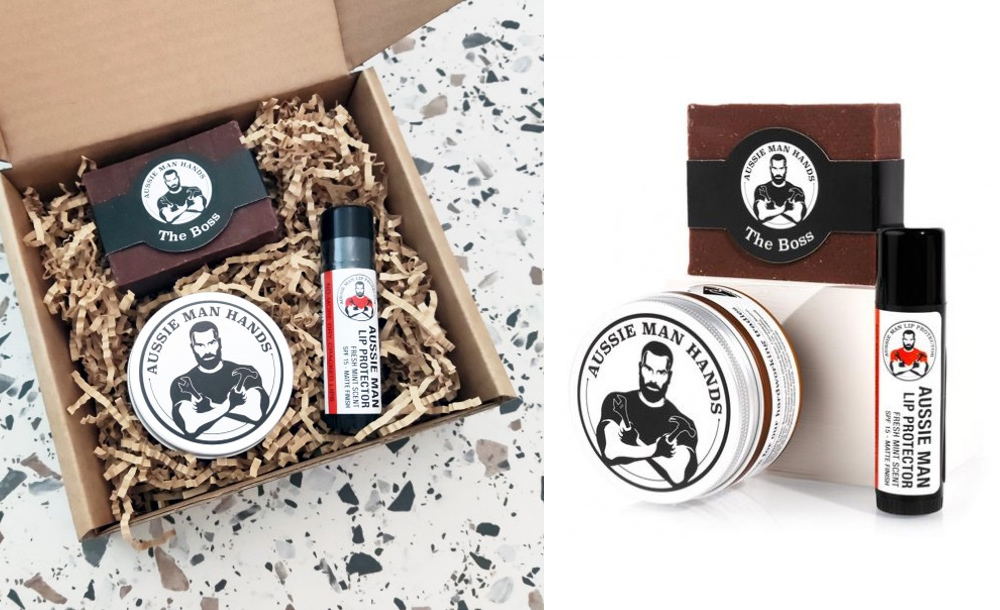 Welcome to the Tradie's Choice Gift Box from Aussie Man Hands. This is the perfect gift set for any hardworking tradie. We've included a tub of our man hands repair cream, a natural soap bar and a lip protector. Our hand cream is specially formulated to keep your hands moist without feeling greasy. The lip protector comes in a matte finish, so nobody will even know you're wearing it. And last but not least, the gritty Boss Soap Bar to scrub your hard day away.
These items are all 100% Aussie made and made from natural, vegan ingredients. The hand cream has a manly cedarwood fragrance that any tradie will love. It's a different type of gift that tradies wouldn't expect.
2. Magnetic Storage Box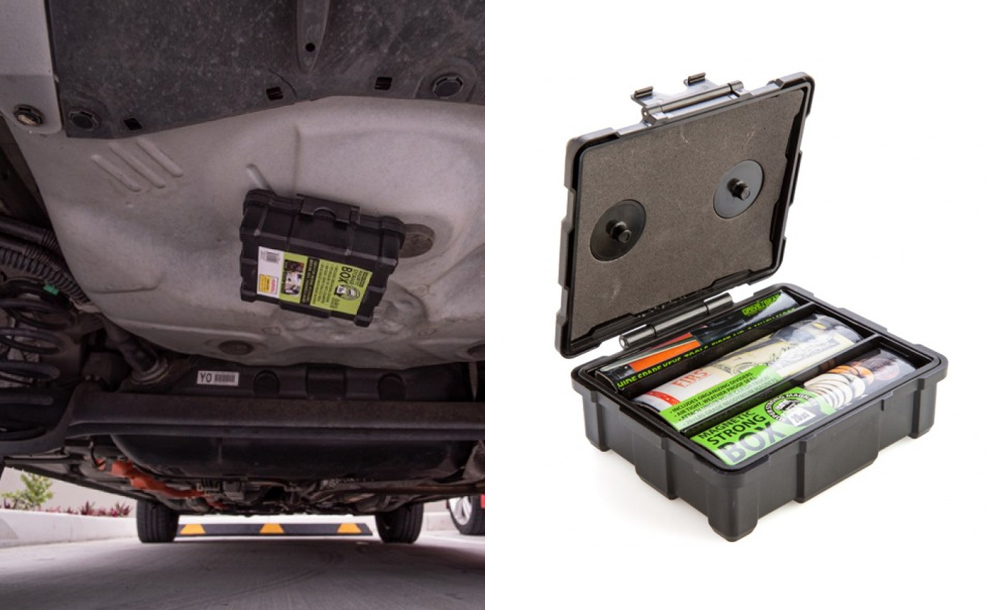 Is your tradie always losing their keys, screws and important items? Well, this nifty little gadget will help them keep everything stored in a safe place. It attaches easily to anything magnetic, like the underside of your car, under a metal table, and features an airtight weatherproof seal that will keep your belongings safe and dry. Plus, the included dividers help you keep everything organised. This box is also great for keeping small items like coins, jewellery, and keys safe.
3. G-Clamp Bottle Opener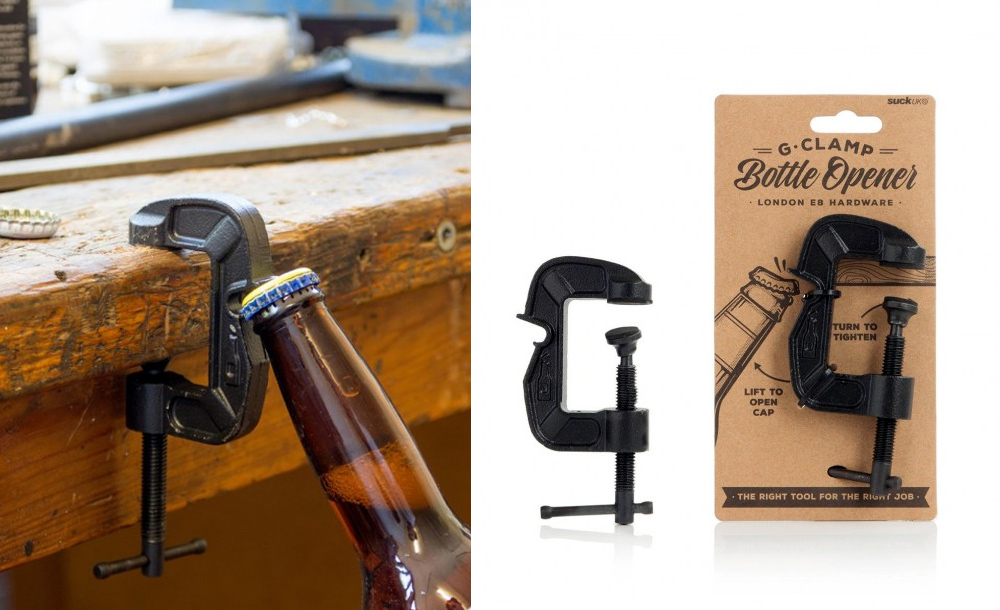 Introducing the G-Clamp Bottle Opener! This unique cast iron G-Clamp has a built-in bottle opener, so you can crack open a cold one after a hard day in the workshop.
This convenient clamp can be attached to a garden table, workbench, kitchen counter, shelf, or any other surface where you need easy access to a bottle opener. And because it's always right there where you need it, you'll never lose it again.
So next time you're working on a project and your thirst starts kicking in, reach for the G-Clamp Bottle Opener and enjoy a refreshing beverage. It's the perfect way to relax after a long day of work.
4. Personalised Handyman Apron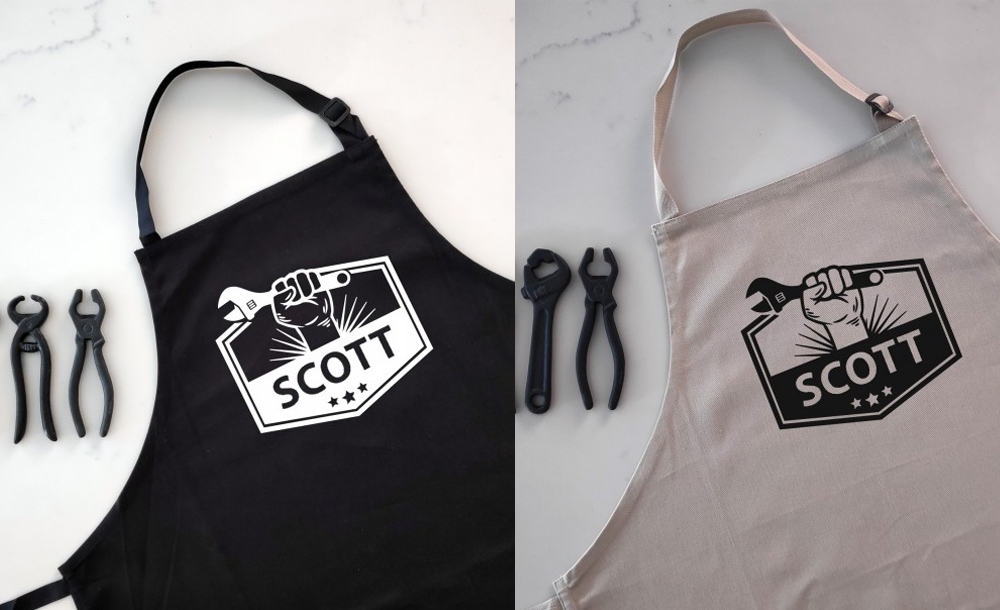 Looking for a unique and personalised gift for the handyman in your life? Look no further than our Personalised Handyman Apron! This black apron is made from high quality, durable cotton and features neck straps and waist ties. It's the perfect gift for a tradie that loves to bbq or cook. And, best of all, you can personalise it with the name of your choice! So go ahead and make someone's day - order your Personalised Handyman Apron today!
View Personalised Tradies Apron
5. The Big Mug – Double Walled Travel Manly Mug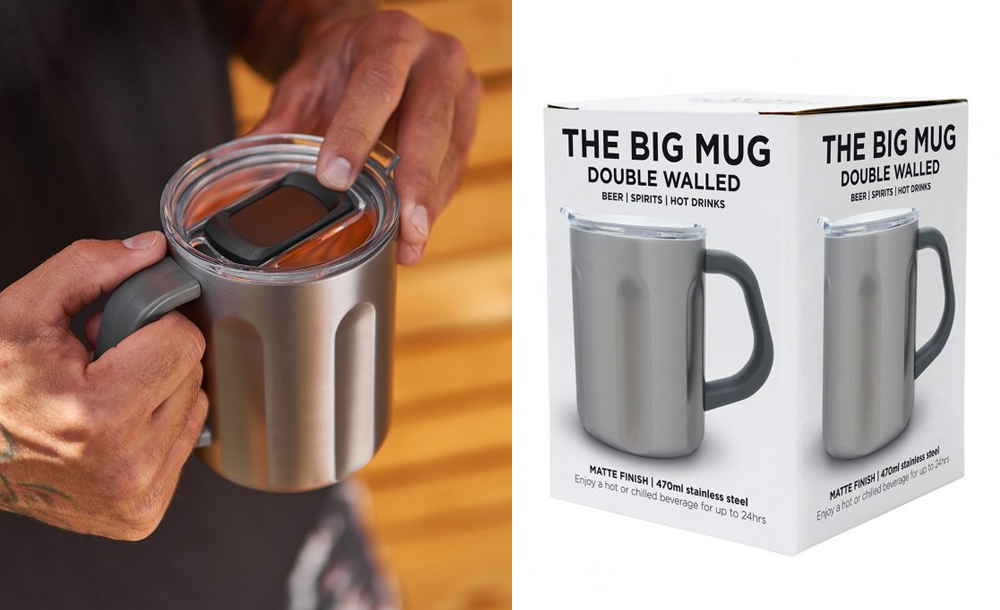 Looking for a travel mug that is as manly as you are? Look no further than The Big Mug. This double-walled stainless steel mug comes with a cover lid, making it the perfect travel companion. It will keep your cold beverages chilled for up to 12 hours and hot beverages steamy for up to 6 hours. The matte finish gives it a modern look, while the classic beer mug shape ensures that it is sturdy enough to withstand the daily grain of a tradie.
6. Titanium 15-In-1 Credit Card Multi-Tool By Gentlemen's Hardware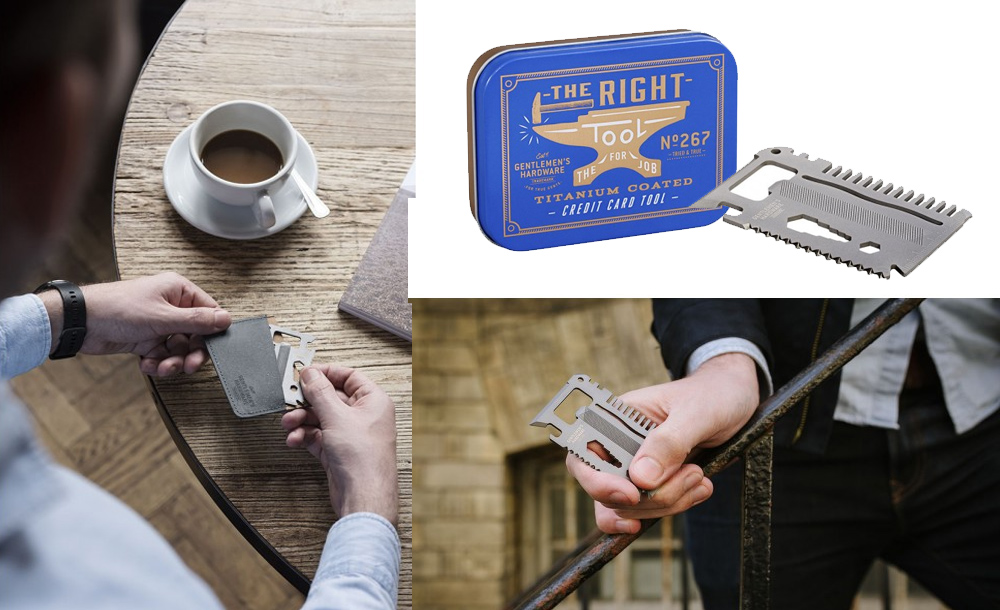 A must-have tool for any tradie that's wallet-sized and as handy as they are. This trusty companion is perfect for those who like to be prepared for anything. Made from titanium-coated stainless steel, it's built to last and features 15 essential tools, including a cutting edge, large flathead screwdriver, bottle opener, two spoke keys (3.3mm and 3.45mm), moustache/beard comb, small flathead screwdriver, phone stand, nail/wood file, ruler, nail pry, accessory bit driver, saw blade and wrenches. Plus, it comes presented in a retro-look Gentlemen's Hardware gift box - making it the perfect gift for any occasion.
7. Stainless Steel Beer Hammer - Bottle Opener & Ice Crusher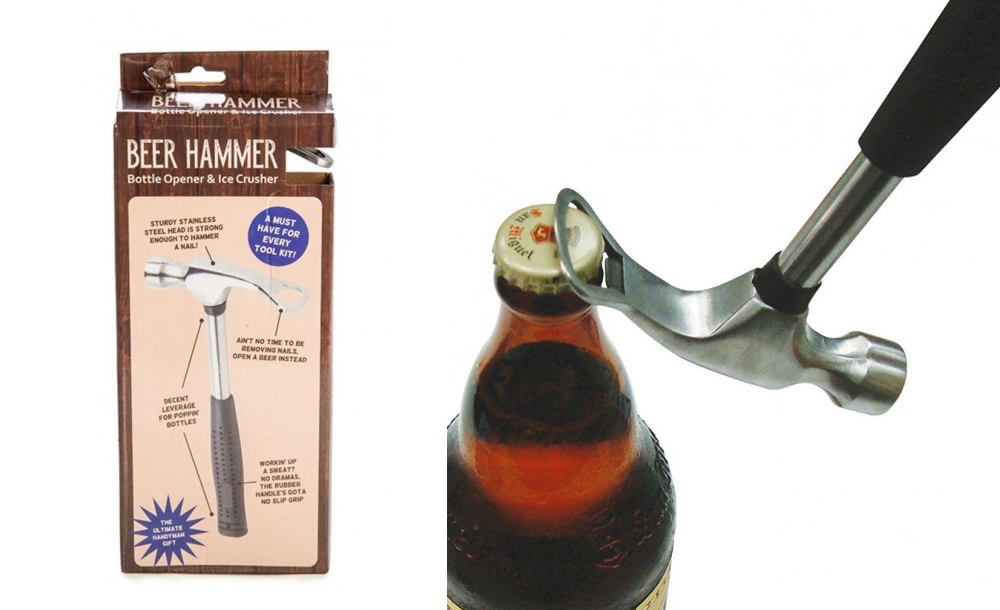 This stainless steel hammer not only drives nails and breaks ice, but it also doubles as a bottle opener - perfect for enjoying a cold after a hard day's work.
Made from quality stainless steel, this beer hammer makes the perfect gift for any guy who loves his beer.
8. The Ryebuck By Didgeridoonas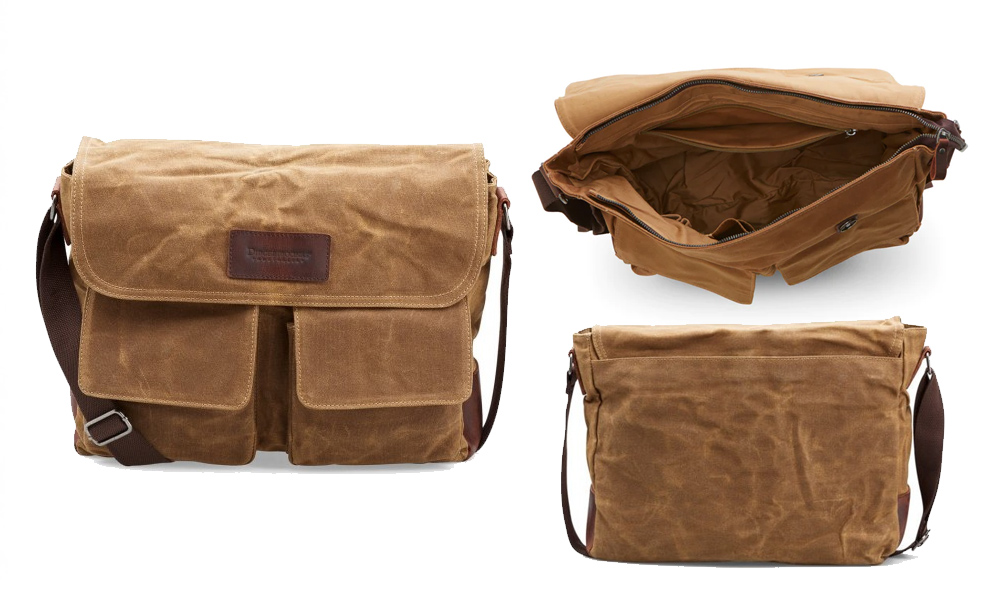 Got a tradie to do with a little more style and suave? This stylish and trendy backpack is perfect for anyone who wants to add a touch of personality to their look. Made with high-quality canvas and leather, this backpack is built to last, so you can take it with you on all your adventures, from university to the outback. With plenty of room for all your essentials, plus additional pockets for smaller items, the Ryebuck By Didgeridoonas has everything you need and more. So don't wait any longer, order your Ryebuck By Didgeridoonas today!
9. Man Hacks: Handy Hints To Make Life Easier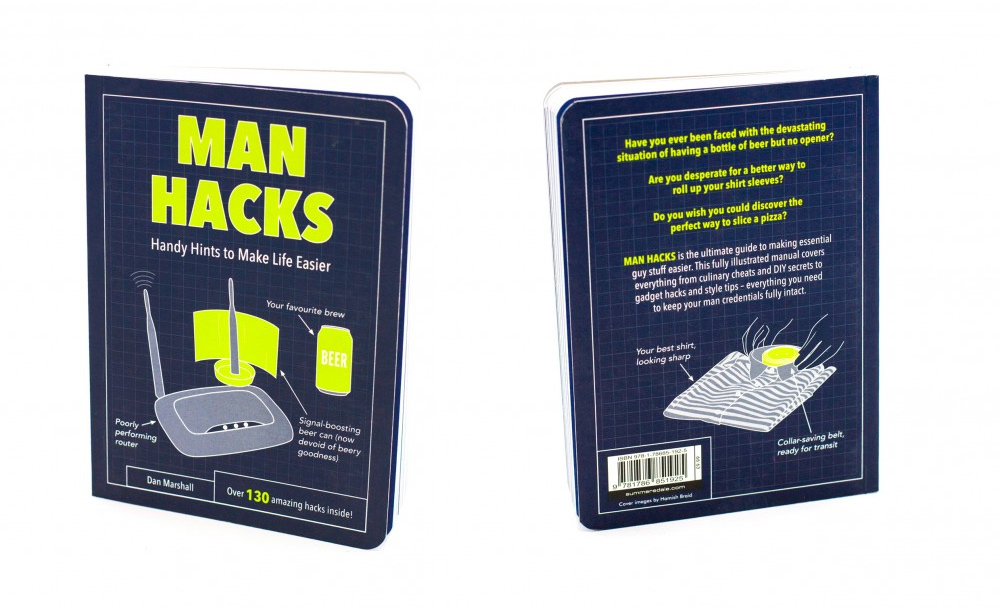 This fully illustrated manual covers everything from culinary cheats and DIY secrets to tidying-up shortcuts and style tips. Whether you're looking for a way to share a pizza with friends and avoid the hassle of washing up altogether?
In addition to all of the great tips and tricks inside, Man Hacks also includes a handy section on party tricks that are sure to impress even the most sceptical of your friends.
10. Stubby Cooler Secret Flask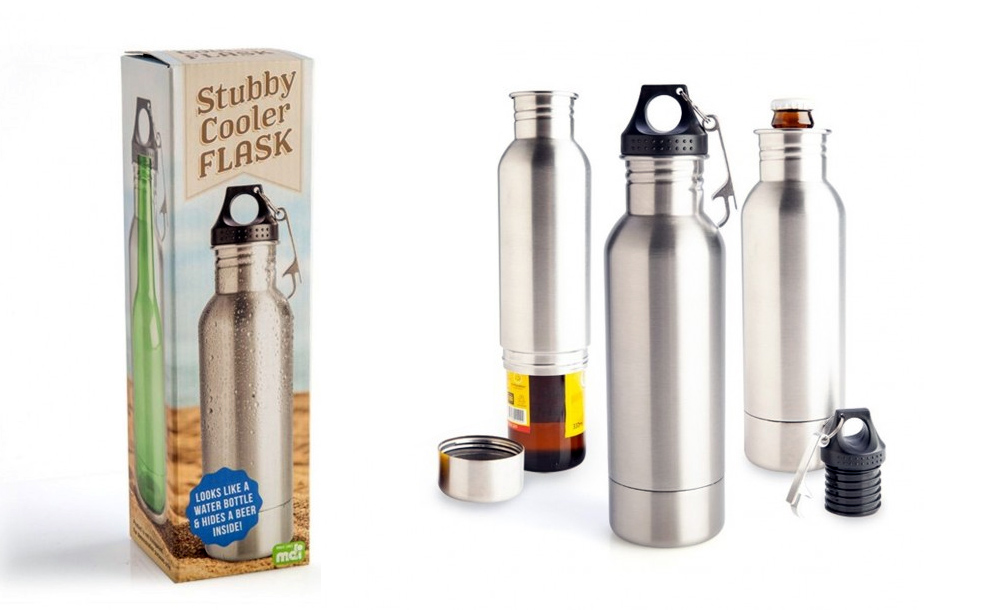 Is your tradie looking for a way to smuggle his beer to work? Or looking to disguise this beer bottle and a cool and fun way?
Introducing the Stubby Cooler Secret Flask! This cheeky little number lets you take your booze with you wherever you go. Simply unscrew the bottom to put your beer bottle inside, then unscrew the cap to drink your beer with no one knowing! The flask is lined with neoprene to keep your stubby ice cold and comes with a handy bottle opener keyring attached to the lid. So whether you're headed to a picnic, the beach, or just hiding from your teetotaling significant other, the Stubby Cooler Secret Flask has got you covered.
11. Aussie Man Hands - Hand Cream For Tradies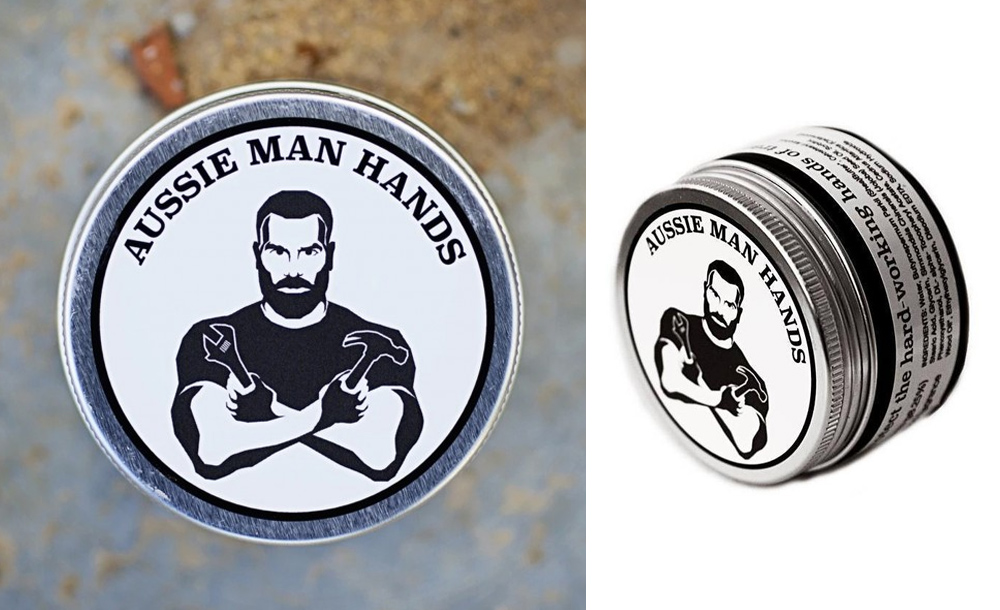 Know a tradie who works bloody hard all day and has hands as dry as the desert? Has he tried heaps of different creams and ointments, but they either don't work, smell disgusting, girly or just greasy?
The fact is, you don't want oily cream or girly lotion that leaves your hands feeling greasy. You want sweet relief from dryness, without the fuss.
This hand cream is naturally crafted to protect the hard-working hands of trades. Made for men. Used by men. And it's as Aussie as it comes.
12. Wrench Multi-Tool By Gentlemen's Hardware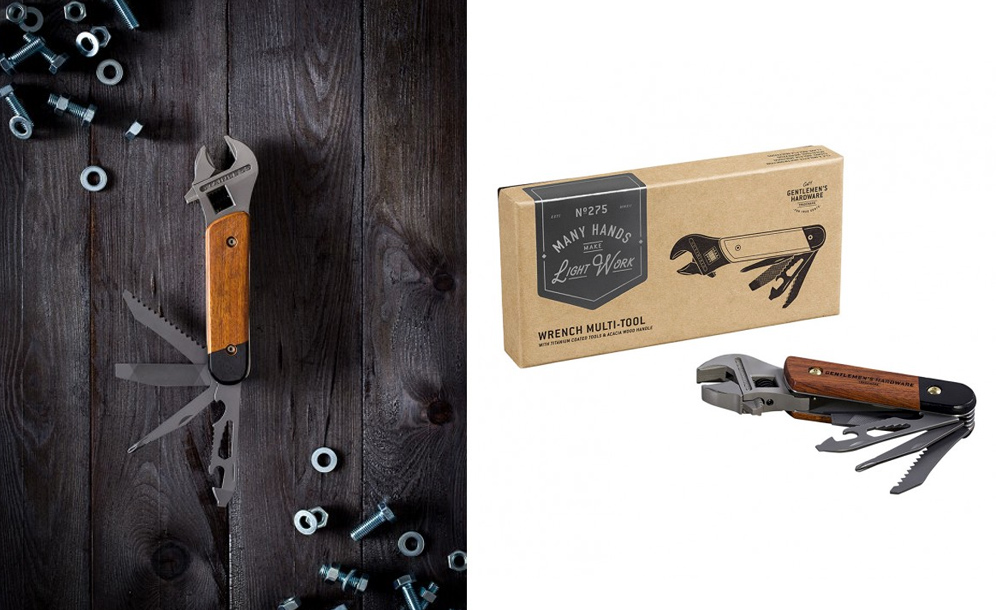 The Wrench Multi-Tool by Gentlemen's Hardware is the perfect tool for any handyman or woman. This versatile tool comes with a saw, knife, 5 x hex wrenches, and a serrated knife, all housed in a handy acacia wood handle.
The Wrench Multi-Tool is the ideal tool for tackling any home improvement project, no matter how big or small. From hanging pictures to fixing a leaky faucet, this compact tool has everything you need to get the job done right. Plus, the sleek acacia wood handle ensures that this multi-tool will look great in any toolbox.
13. Crank Flashlight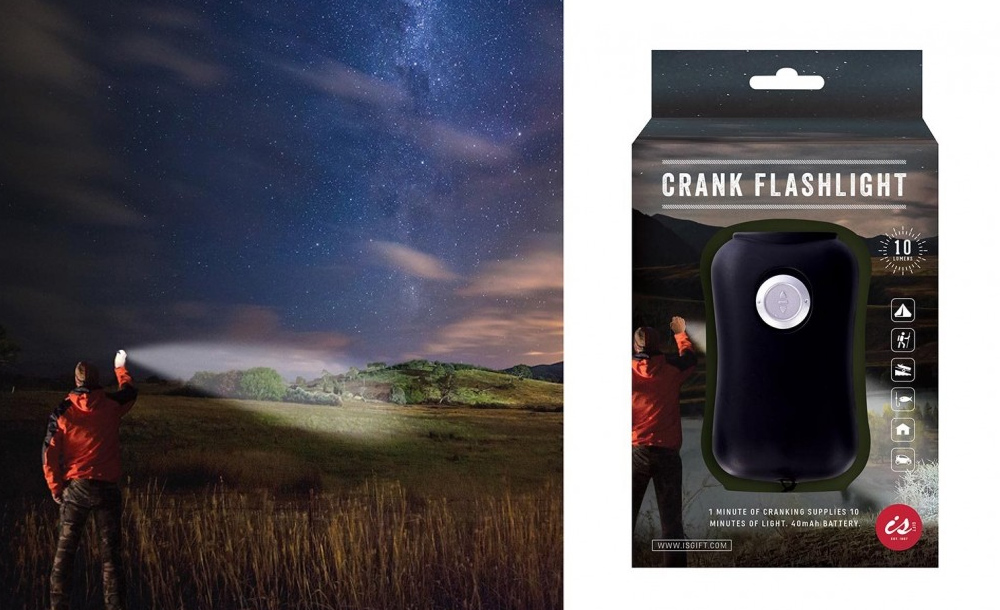 Looking for a flashlight that's perfect for any situation? Look no further than the Crank Flashlight! This lightweight and compact LED flashlight is ideal for daily use, emergencies and outdoor adventures.
The Crank Flashlight is always ready when you need it. Just one minute of cranking provides 10 minutes of light - no batteries needed! Plus, the non-replaceable 40mAh Lithium battery means you'll never be left in the dark.
14. Beard Grooming Kit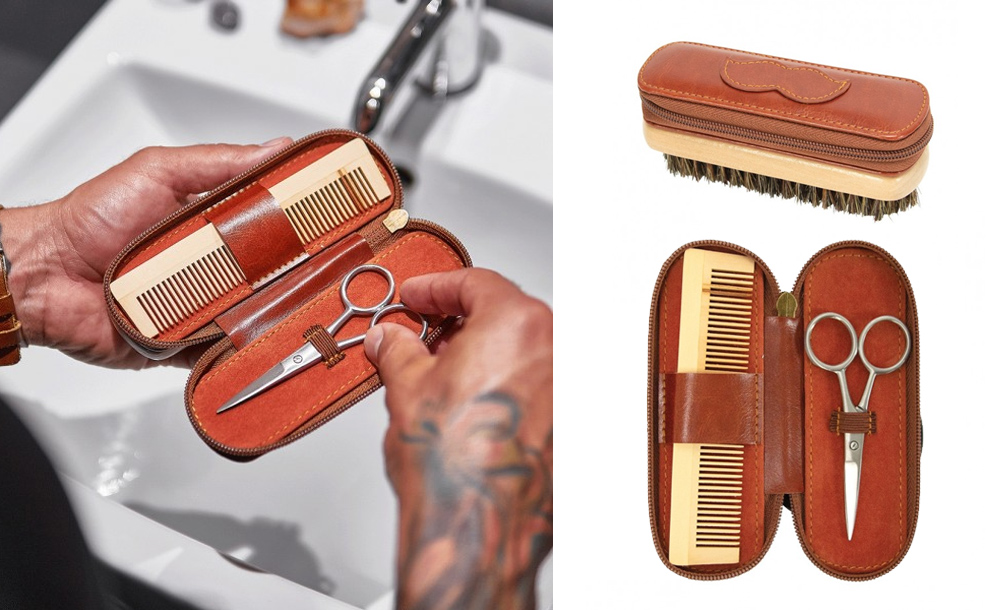 For the always busy on the go tradie, this grooming kit is small and portable and can fit into any toolbox. This all-inclusive kit comes with a pair of stainless steel scissors, a maple wood beard comb, and a vegan leather case that doubles as a beard brush. everything you need to keep your facial hair looking its best. whether you're growing out your beard for the first time or you're a seasoned pro, this kit has everything you need to make sure your beard is always on point.
15. Multitool M100 By Tactica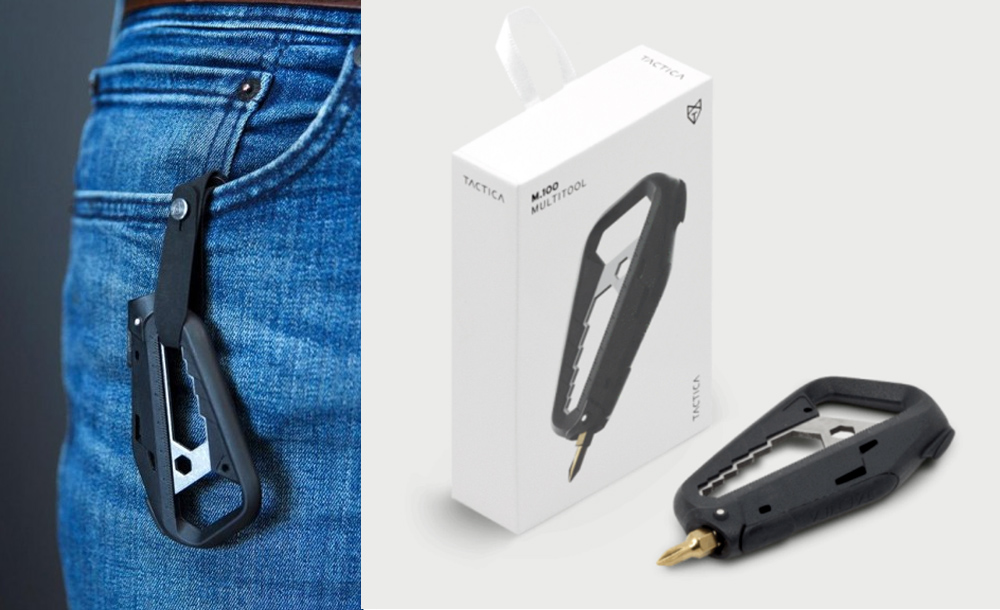 Looking for a reliable and tough multitool that won't weigh you down? Look no further than the M100 by Tactica! This little marvel is packed with features and yet is still ultra-lightweight and portable. Made from durable composite material, it can take a beating and will always be ready when you need it. Plus, with its non-scratch surface and lack of sharp edges, it's safe to take with you anywhere.
But the best part of the M100 is its internal storage chamber which holds a pair of standard 1/4" hex bits. This gives you the flexibility to tackle any task, whether it's big or small.
16. Sploshies Mr. Fix It Men's Duo Slippers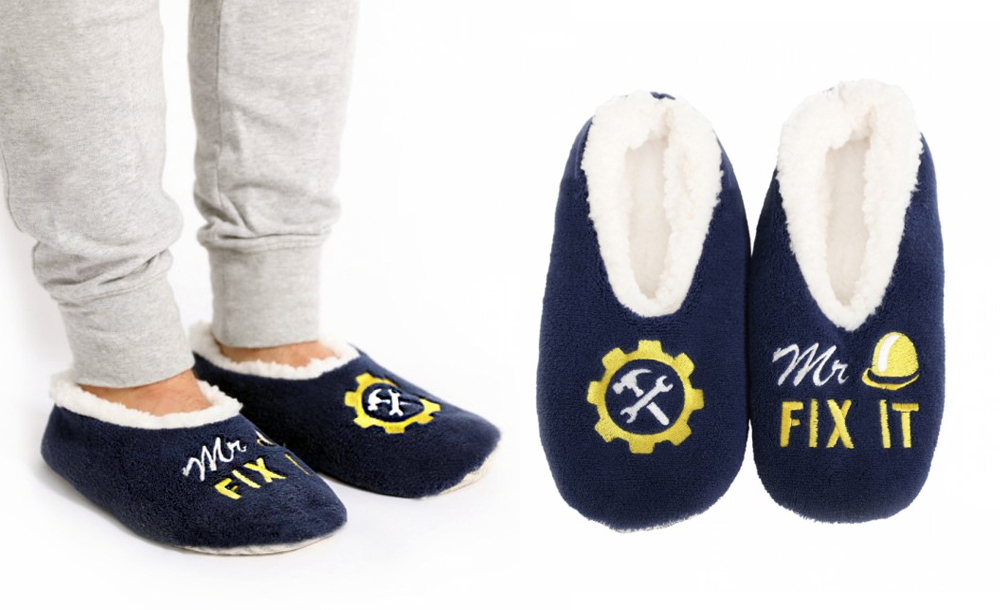 Looking for the perfect gift for the tradie in your life? These stylish and comfortable slippers are perfect for lounging around the house or getting handy work done. They're also sure to put a smile on your face with their fun and witty design. Available in sizes Medium (8/9) and Large (10/11), the Sploshies Mr. Fix It Duo Slippers make the perfect gift for any man who likes to be comfortable and stylish.
17. Call Key - Key Finder With LED Flashlight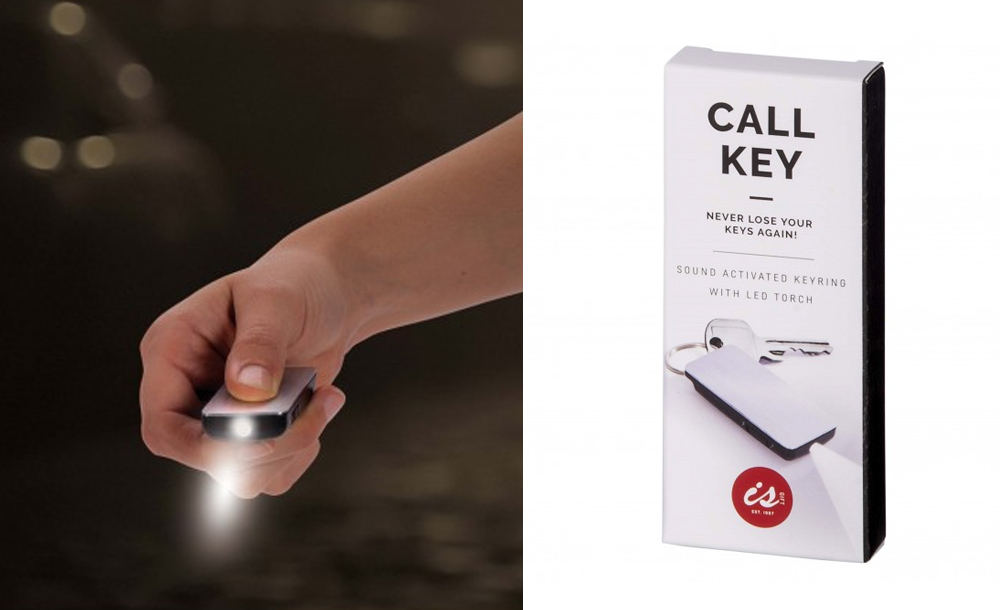 Do you know a tradie who's always losing their keys? This key finder attaches to your key ring and utilizes sound-activated technology to help you locate your keys with a loud whistle or clap. It also comes with a built-in LED flashlight, perfect for those times when you need a little extra light. Give Call Key as a gift to anyone who regularly misplaces their keys and saves them the headache of lost keys!
18. 6 In 1 Hammer And Screwdriver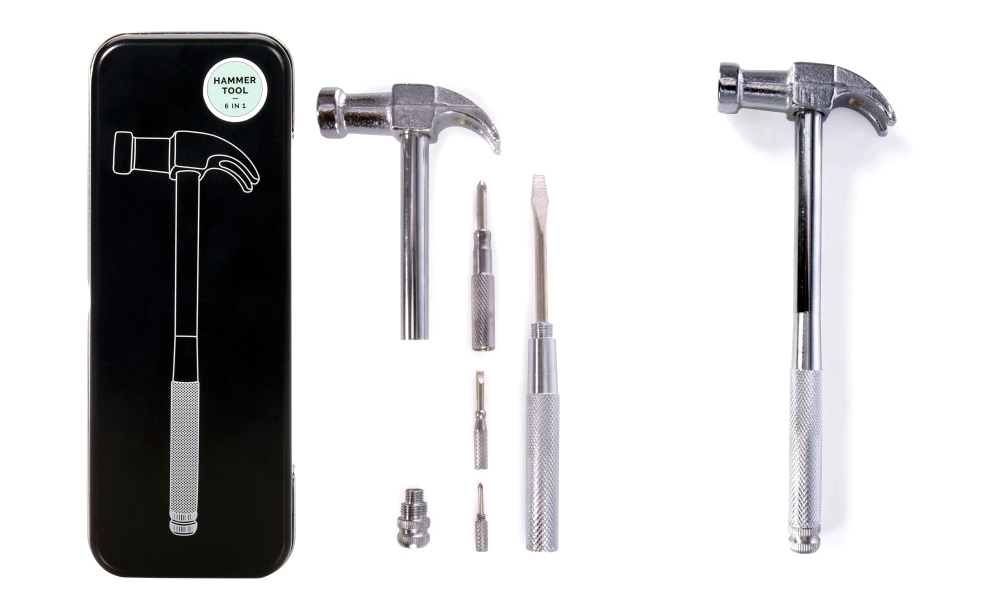 Another great all in 1 tool that any tradie can utilise in their toolbox. This 6 In 1 Hammer And Screwdriver comes with four screwdrivers built into the handle, this handy tool is perfect for small DIY jobs around the house. The hammer also comes with a claw that removes nails quickly and easily. Plus, it comes in a black matte tin for easy storage.
19. If It's Broke Call Dad Number Plate
If your toaster isn't working or your car needs a tune-up, you know who to call! Show your dad some love with this funny and practical number plate. It's perfect for hanging in his garage or shed. Plus, it's proudly Australian made.
20. AM/FM Pocket Radio
Looking for a nifty little radio to take with you on all your jobs? Look no further than the AM/FM Pocket Radio! This handy little device is perfect for job sites, camping, BBQs, the beach, or any outdoor activity.
The AM/FM Pocket Radio is super easy to use; just tune into your favourite station and press play. And if you want to listen to some tunes without disturbing the peace, there's a headphone jack so you can plug in and rock out. The best part? It runs on AA batteries, so you can easily keep it going all day long. 
21. Mr. Fix It Socks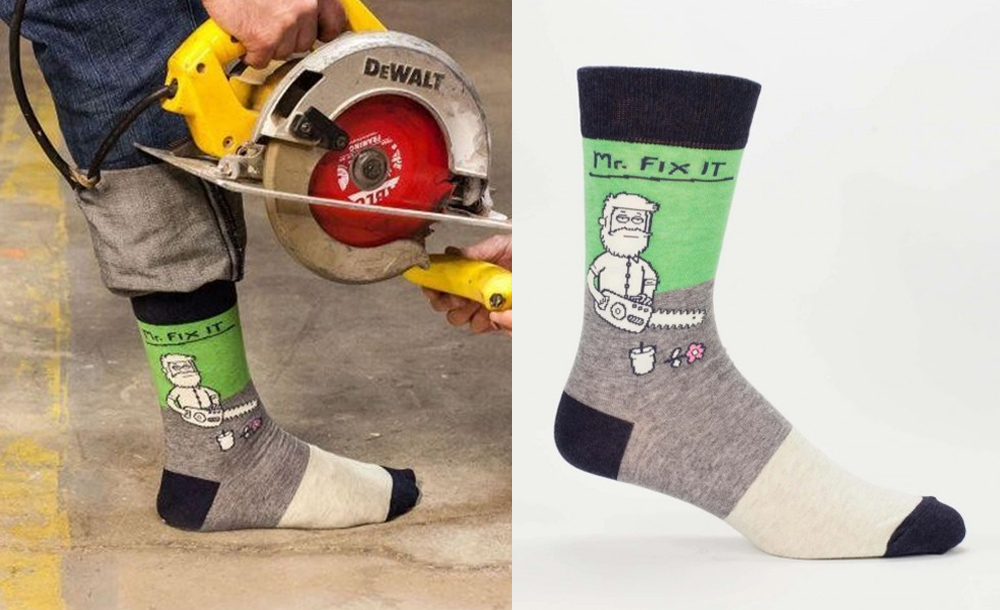 These novelty socks are made from 57% combed cotton, 40% nylon, and 3% spandex, making them extremely durable. They also feature a fun and witty design that is sure to bring a smile to his face. Plus, they're machine-washable and available in men's shoe sizes 7-12, so you can be sure to find the perfect fit. Order your pair today and let him know that you appreciate all his hard work!
Gifts For Tradies To Appreciate
It's never been easier to find the perfect gift for a tradie than it is today. With so many great gifts available, you're sure to find something that will make him smile. Whether you're looking for a practical tool or something fun and witty, we've got you covered. If you still need more gift ideas check out our gifts for tradies and blokes section.