6 Fun Gifts For Cricket Fans Out There
Trying to find a fun and cute cricket gift for the cricket fan in your life? Look no further! Here are six gifts for cricket lovers that they'll actually enjoy.
Cricketers Torment - Puzzle
Do you know a cricket lover who's looking for a new challenge? Or maybe you're looking for the perfect gift for a difficult-to-buy-for man. Whatever the reason, we think this is the perfect cricket gifts that will keep anyone entertained for hours on end.
This tricky little puzzle is sure to have even the most experienced puzzlers stumped. The aim of the game is to remove the bat from the wickets, but it's not as easy as it sounds. This is the perfect gift for anyone who loves a challenge, and it's guaranteed to provide hours of fun. So if you're looking for a gift that's a little different, why not give the Cricketers Torment puzzle a try?
Cricket Set Cufflinks With Box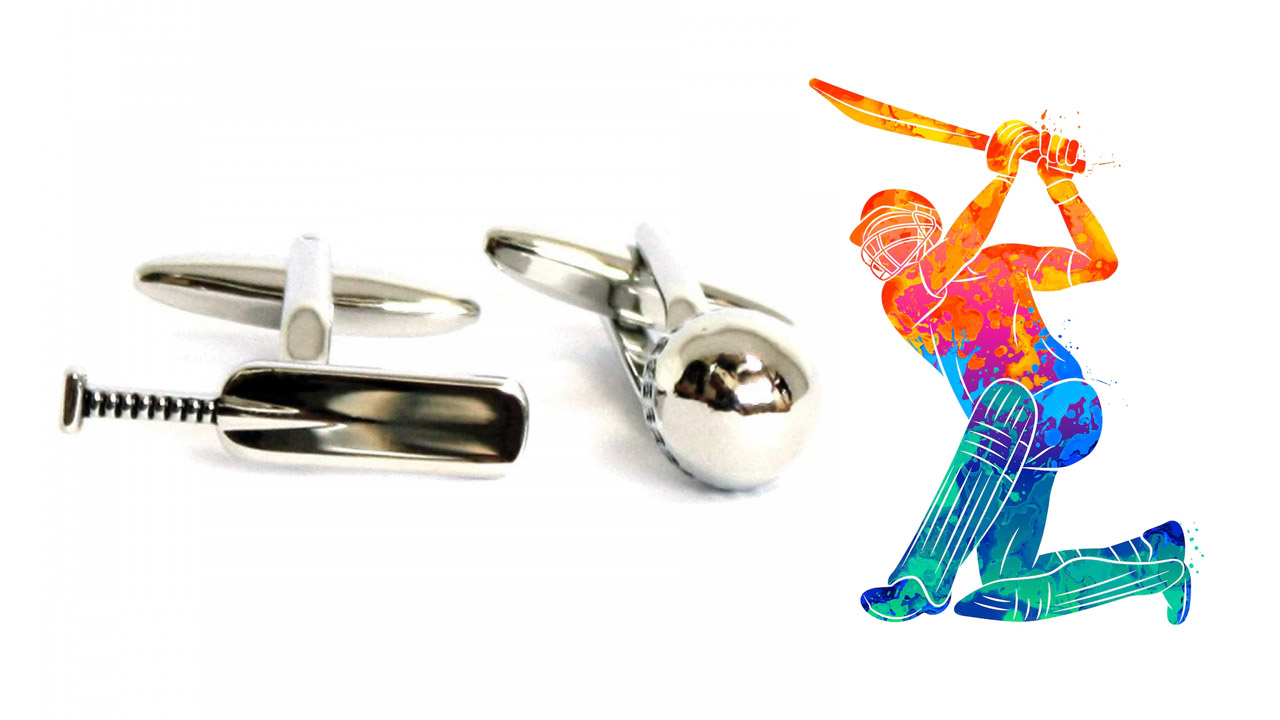 Whether you're an avid cricket fan or just looking for a unique and stylish pair of cufflinks, these Cricket Set Cufflinks With Box are perfect for you or your recipient. Made of high-quality brass with silver and gold coloured rhodium plating, they're both fashionable and durable. Plus, they come complete with a brush finished silver coloured box, making them an ideal gift for the cricket lover in your life.
Mens Howzat Cricket Socks By Bamboozld
Looking for the perfect socks for the ultimate cricket fan? Look no further than Bamboozld's Men's Howzat Cricket Socks, it often the simple gift ideas that really stand out.
Made from sustainably sourced bamboo, these socks not only look great but feel amazing too. Bamboo is luxuriously soft, stretchy and breathable - making them perfect for those long days out on the field. Plus, their anti-bacterial and moisture-wicking properties will keep your feet feeling fresh and dry all day long.
An ideal pair of socks for all types of cricket fans out there (and ultra-comfortable!) with a pair of Bamboozld's Men's Howzat Cricket Socks.
Cricket Ball Cufflinks With Box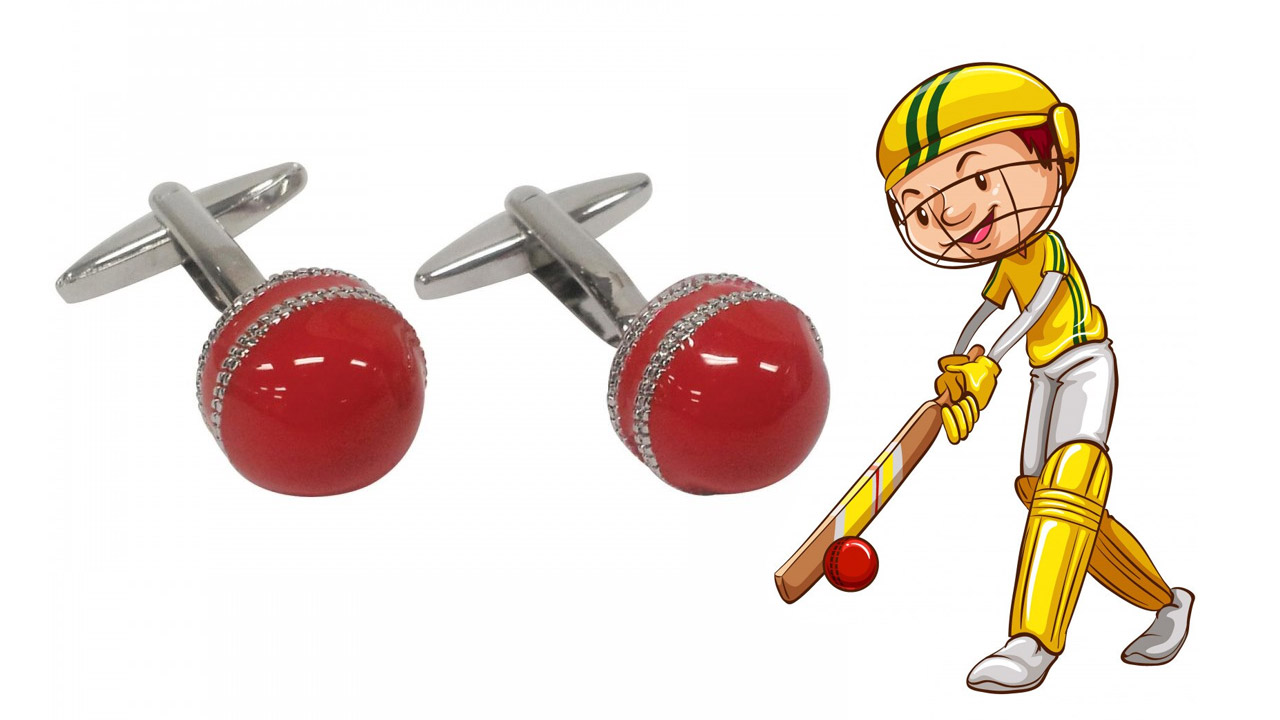 These cufflinks are the perfect way to show your love of cricket. They're made of brass with silver coloured rhodium plating, and they look just like a classic cricket ball. Whether you wear them to your next game or use them as a unique gift for someone who loves cricket, these cufflinks are a highly suitable cricket gift for any cricket fans.
Mens Howzat Cricket Sock Card By Bamboozld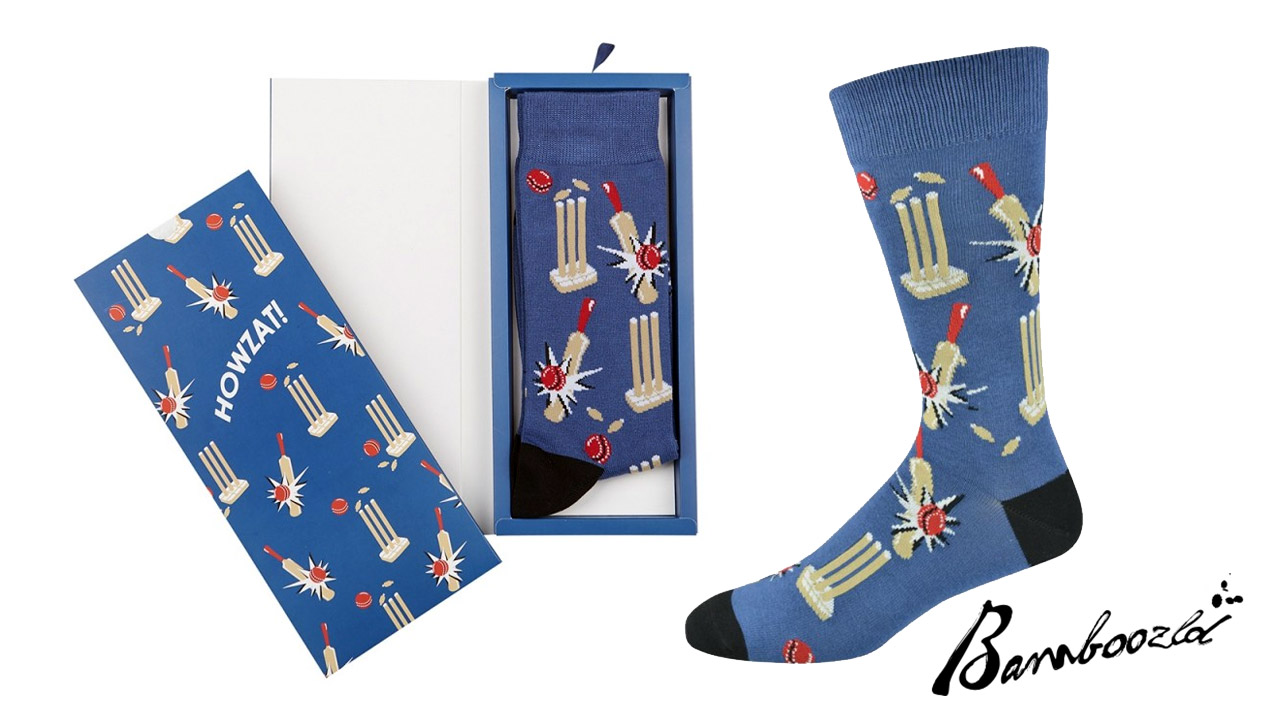 Who doesn't love a good pair of socks? And what's better than a nice pair of socks that are also environmentally friendly? Our Bamboozld Mens Howzat Cricket Socks are made of bamboo, a sustainable and natural resource. They're also luxuriously soft, stretchy, and breathable, so your feet will stay fresh, dry, and comfortable all day long.
These socks are perfect for any cricket fan in your life. They come in a great gift card holder, so all you have to do is write a personal message inside and you're all set! It's the perfect Father's Day, Christmas, or birthday present.
Cricket Stump Cufflinks With Box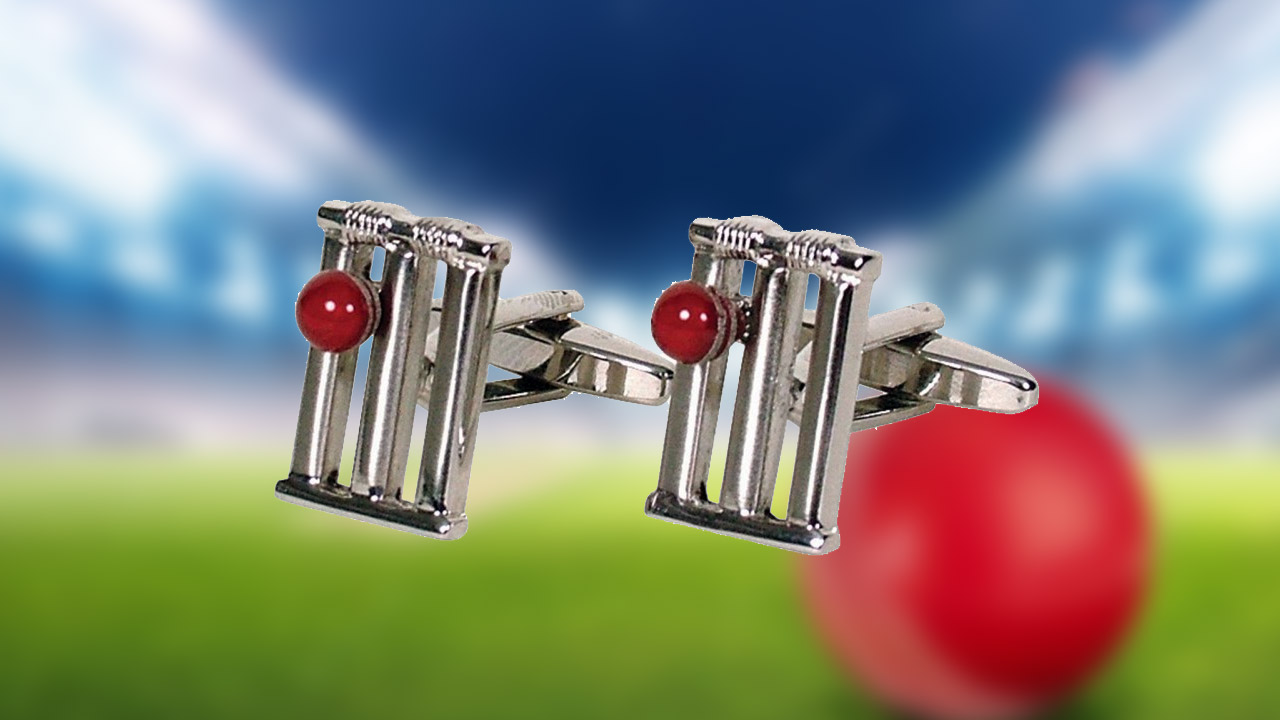 Step up your game with these one-of-a-kind cricket cufflinks. Made of brass with silver-colored rhodium plating, they're the perfect accessory for any dapper cricket fan. The sleek design is perfect for formal or casual wear, and they come packaged in a handsome box, making them a great gift for the man who has everything. So show your love of the game—and your sense of style—with these unique cufflinks.
Whether you're buying for cricket lovers or a die-hard enthusiast, we're sure you'll find the perfect gift on this list. So take your pick and make the cricket lover in your life happy!