50 Fathers Day Ideas To Celebrate With The Family 2022
Every year we all struggle with the same dilemmas, 'what do we do for dad this Father's Day?'
And every year we get him the same boring gift for dad and then we forget that we also need to spend some quality time with him. This year besides getting him an awesome Fathers day gift at DadShop you should also decide together as a family on how best to spend your day with him. Here's our epic list of 50 amazing Father's Day activities and ideas you and your family can enjoy to celebrate fatherhood this 2022.
Let's start with some free ideas and activities you can do without having to buy anything specific.
1. Take A Nice Hike

Is your dad into hiking? If not, it really doesn't matter because a hike is one of the best ways to spend quality time together. Find a spot that's close by or even better find a spot that's pretty epic and has a nice long drive there. You can make a full day out with just one hike and he'll appreciate that you took time to plan it.
2. Play Some Board Games or Card Games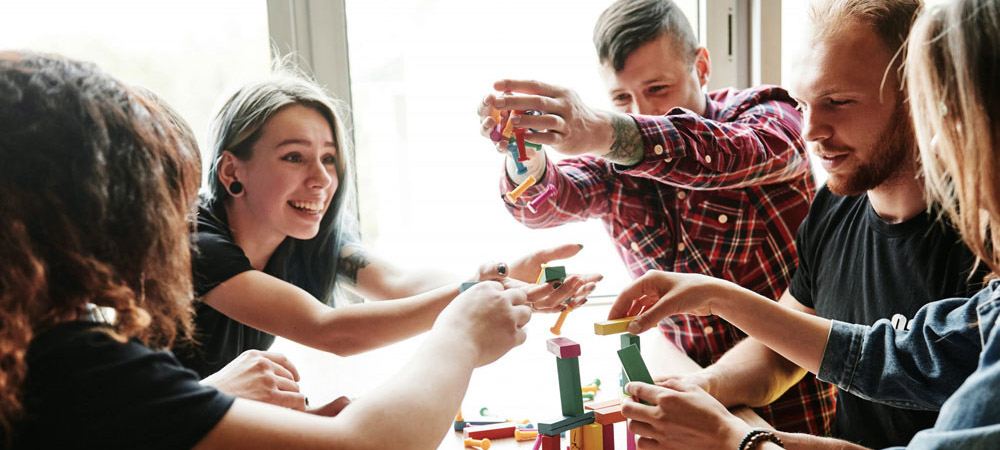 With so many board games out there you can have hours of fun playing games at home. It's a fun idea for the whole family to be together on this special day. Games can help to improve your memory, and thinking skills. If you're looking for a fun family game that's not as old and traditional as Monopoly, then try out WeDo Game - Things to do together.
3. Have A Picnic!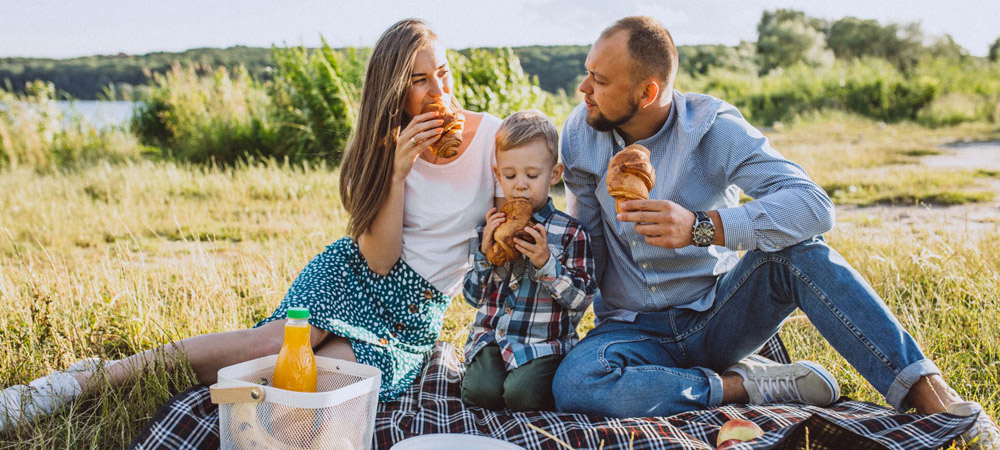 A picnic is another great way to spend time with the family. You can either grab what's already in the fridge for your picnic or head to the shops to acquire some goodies. Whether you're on a beach, in the park or even just in your backyard, having a picnic gives you the opportunity for bonding and spending quality time together.
4. Watch A Sports Match On TV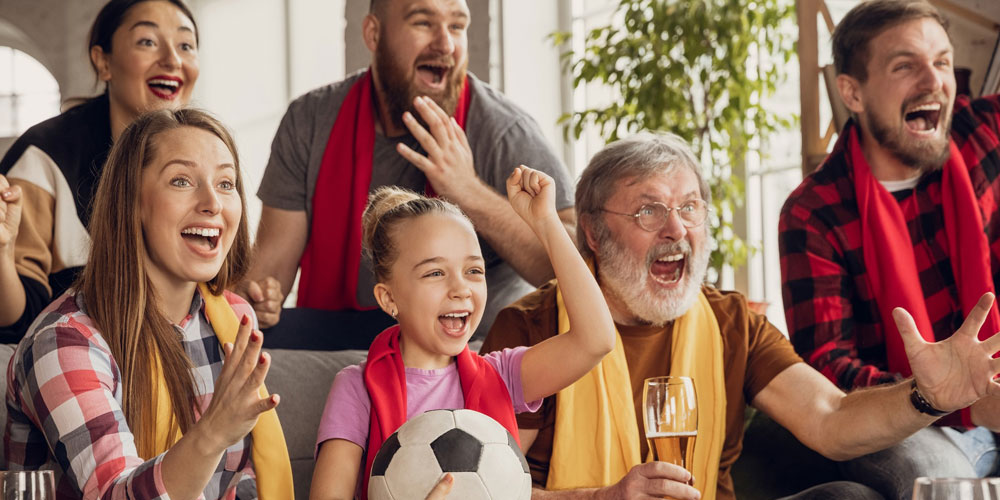 There's nothing quite like watching a sporting event on TV with your family. Whether you're rooting for the same team or not, it's always more fun when you can share the experience with those you love. Plus, if your team happens to win, that's an extra bonus!
5. Hit The Beach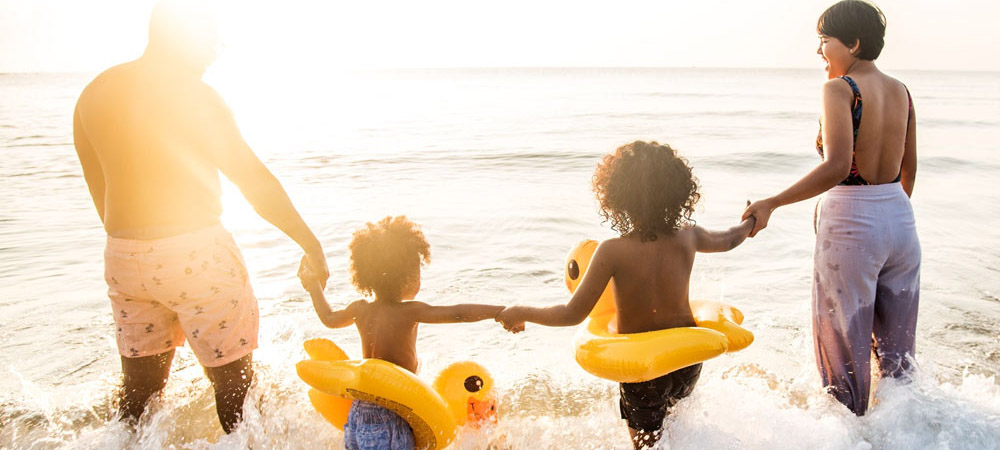 Going to the beach is a good time to reflect on life, get back to nature, and enjoy a beautiful day outdoors for the entire family. Pack a picnic basket and hit to the beach for the day.
6. Stuck Indoors? Play Video Games!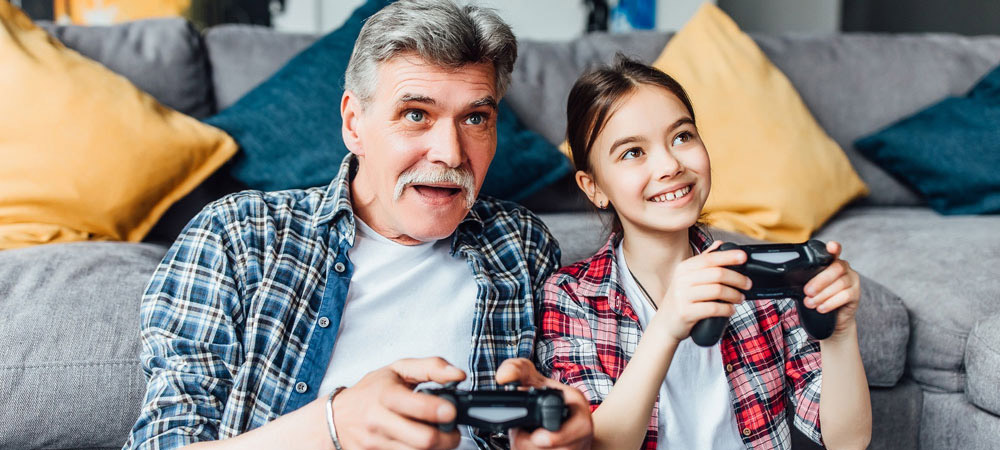 Sometimes, our full-proof plans can get ruined by rain, in this case, it's time to turn to some action-packed family games. Mario Kart or Mario Party is one of the best family video games out there. Alternatively, if you don't have these games no fuss, just get an hour or two of gaming in while you ride out the storm outside. Check out the Classic 8-bit gaming console.
7. Scavenger Hunt!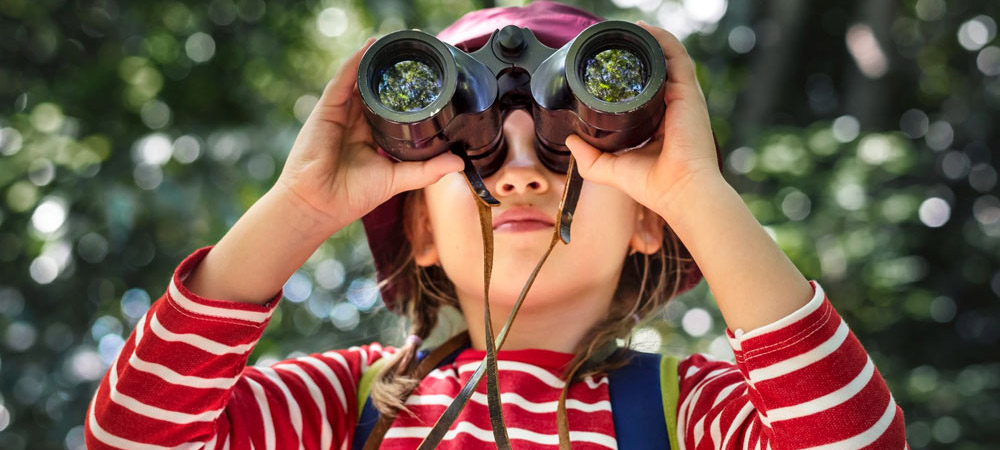 The family will have a great time going on treasure hunts throughout the house. You can hide his gifts in random places or you could hide is snacks or anything else that you want to give him. Usually, a great idea for families with young children or a new dad. Everyone can have tons of fun looking for the perfect hiding spot.
8. Prepare Meals For Dad
Cooking meals for dad is a great way to show him how much you care and will make dad feel extra loved. No matter what his favourite dish is, it will be special when you cook it for him. You can make dad meals all day from breakfast in bed, to a nice BBQ lunch then for dinner, you can serve him something special accompanied by his favourite wine (in a decanter) or draft beer. And to top it off how about everyone else taking turns to do the dishes? Now that's a full day of pampering for dad!
9. Go For A Drive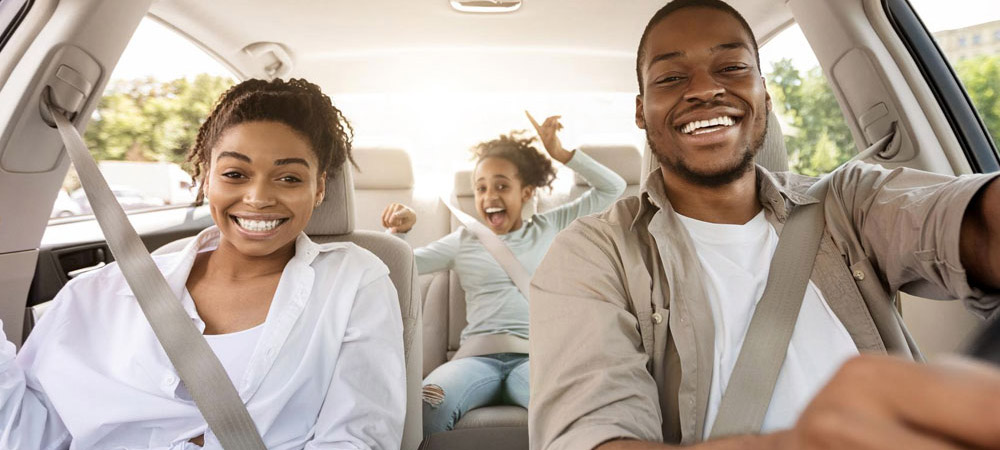 Hit google maps and find the perfect scenic route and plan a day trip to go visit a place you've always wanted to share with your dad. This is a great way to bond and spend quality time together.
10. Give Dad Some Me Time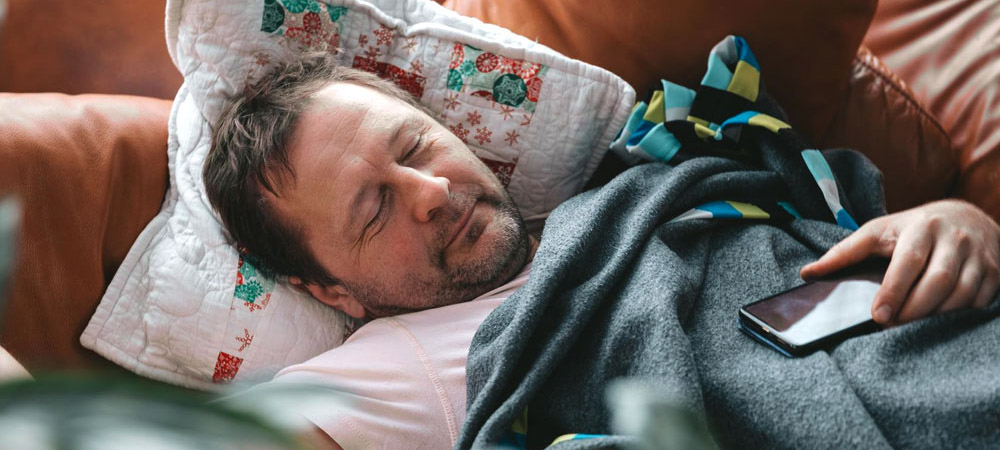 As much as we'd love to spend time with dad, sometimes he just really needs some me-time or to get some extra sleep. Why not grant him this wish if you see he's overworked and completely buggered then it could be a great idea to give him some me time to sleep or read a book, but of course, it doesn't mean the whole day you should still have something planned for the afternoon or evening.
10. Do All Of Dad's Weekly Chores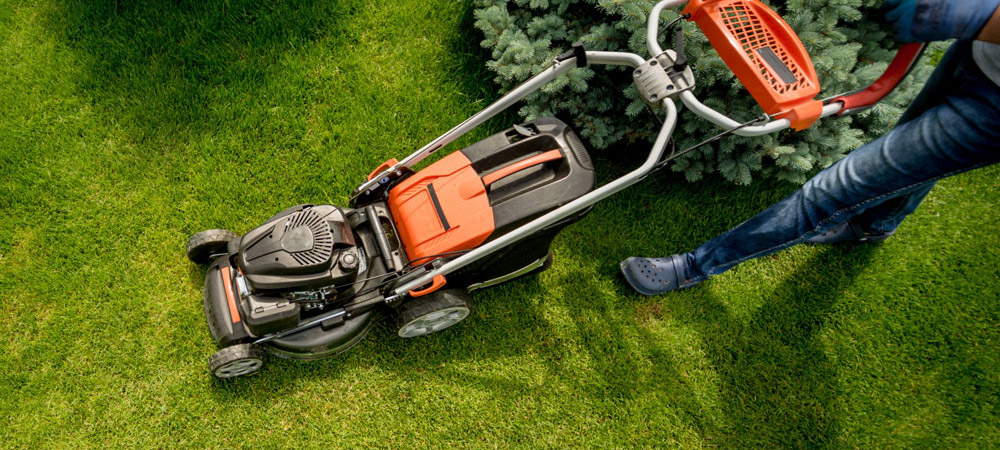 Sometimes all dad really wants is not to mow the lawn, get rid of the weeds, the wasp nest or fix that light bulb. Why don't you (and your siblings if any) get together and plan out your father's weekly to-do list of fixing up or cleaning up the house and do that for him? Help dad so he can spend some extra time with mates or get a round or two of golf in. Every dad will love this idea!
Now let's look at some hobby related ideas and activities
11. Get In A Round of Sports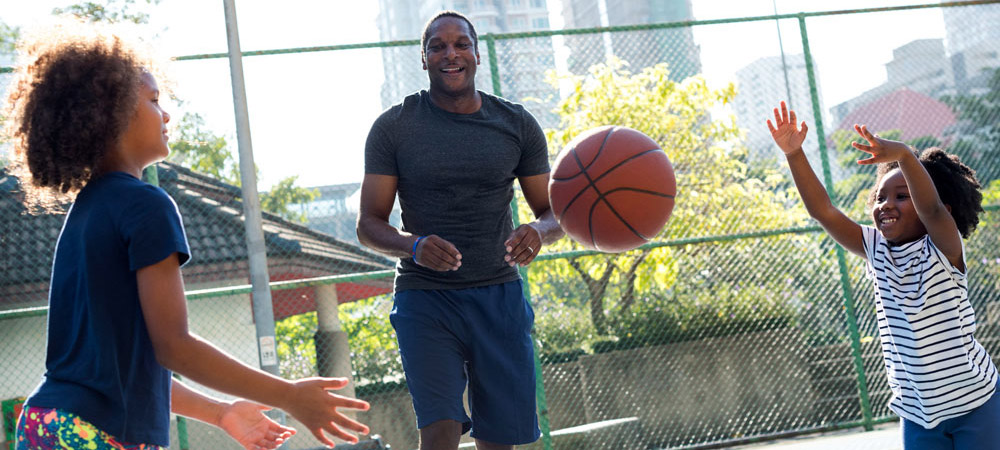 Does your father love to play golf, tennis or maybe basketball? If so, he would love to spend the day with you playing his favourite sport. For some fathers, this might be dream come true. Make sure to book a venue if the type of sports requires it.
12. Go On A Fishing Trip or Crabbing Trip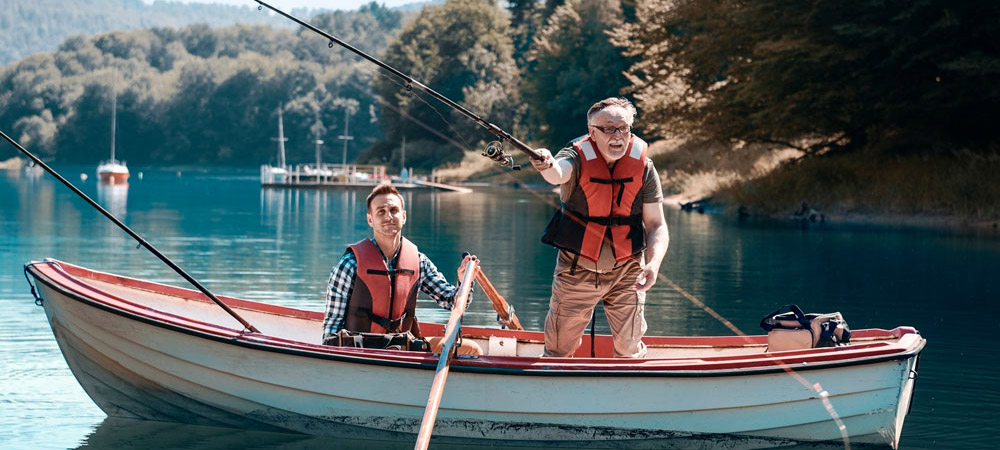 If your father loves fishing, it would be the perfect Father's day Dad idea to go fishing with him. You and your siblings or mother might enjoy fishing or just tag along to show some support. You can pair up and head to your local spot or venture out into open waters on a boat together. It might be really early in the morning so make sure you pack some coffee, warm clothing depending on the season and maybe a good book if you get bored easily.
13. Go On A Camping Trip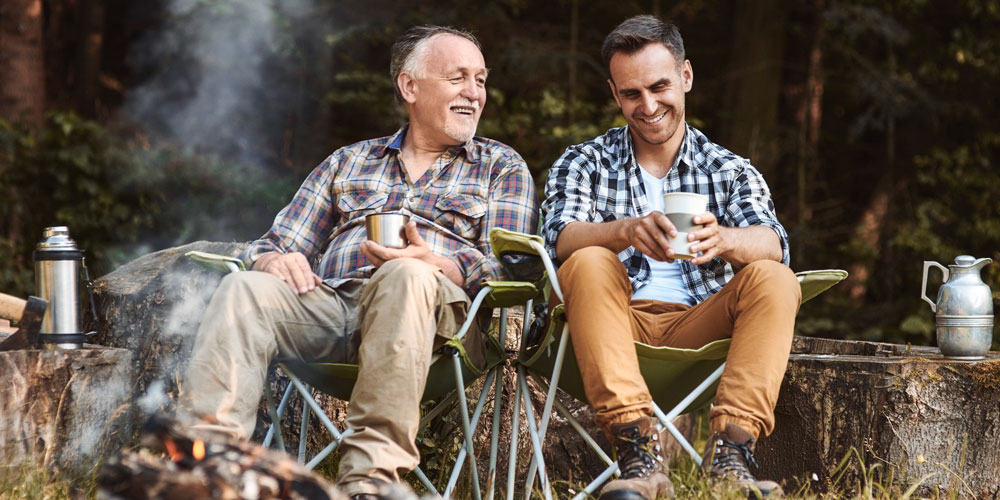 Camping can be a fun way for dads to bond with their family and friends while enjoying and educating others on how to camp. There are many different camping trips you can take, depending on your budget, camping style and if you have access to a 4WD, UTE or car. If you have camping experience then you might have gear and equipment to planned an epic trip with your father.
However, if you are new to this and really want to go on a camping trip you can still have one but it would be more like glamping (a combination of glamour and camping). It is a way to experience the great outdoors while still enjoying some of the luxuries of life like showers, a pre-made tent with all your sleeping necessities, a kitchen, utensils, etc.
14. Backyard Camping
If you have younger kids or can't go camping due to weather your next best alternative is backyard camping. It can be just as much fun, depending on the size of your backyard and the equipment you have. If your backyard is large enough you can set up your tent and a firepit. Except with this campsite you'll also have access to electricity and hot showers! Extremely handy if your partner is not into camping and it can also be a great way to introduce sleeping under the stars to the whole family.
15. Go Watch A Footy Match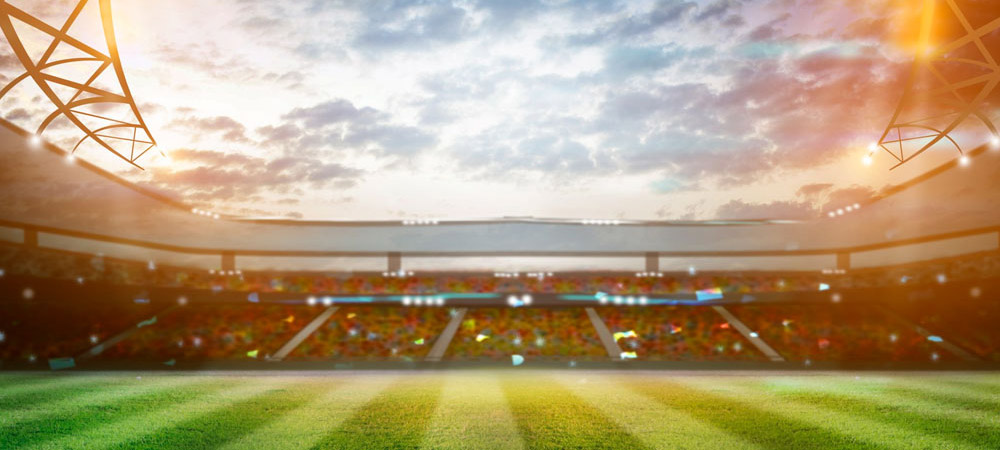 Is your dad a footy fan? Well, why not watch the match live? Grab your tickets, and some hotdogs and enjoy a day out with dad screaming to your heart's content.
16. Fun At The Putt Putt (Mini Golf)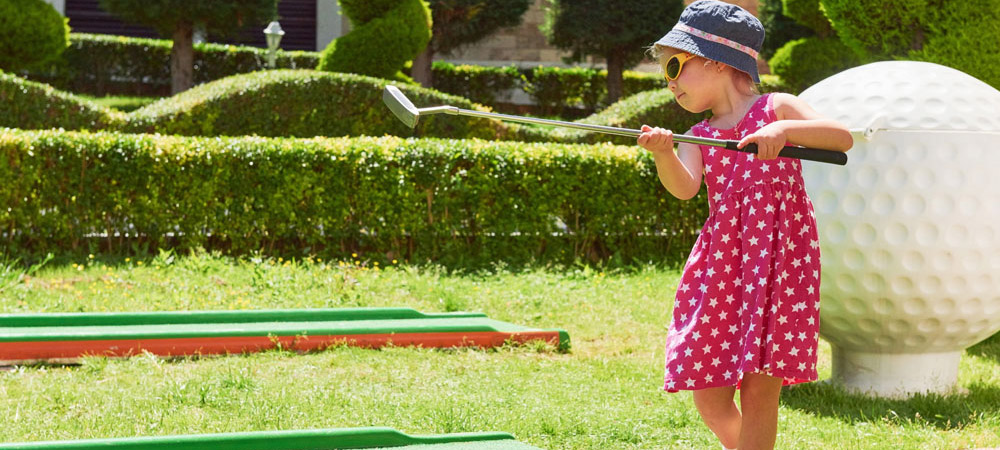 A great way to show your dad your competitive spirit while having fun bonding can be at your local putt putt. There are many different mini golf courses around so you can get creative and find one locally or take a road trip to a distant course in your state or out of your state. And to really make your experience extra special try using some trick golf balls for fun.
Need an idea for food or eating?
17. Breakfast In Bed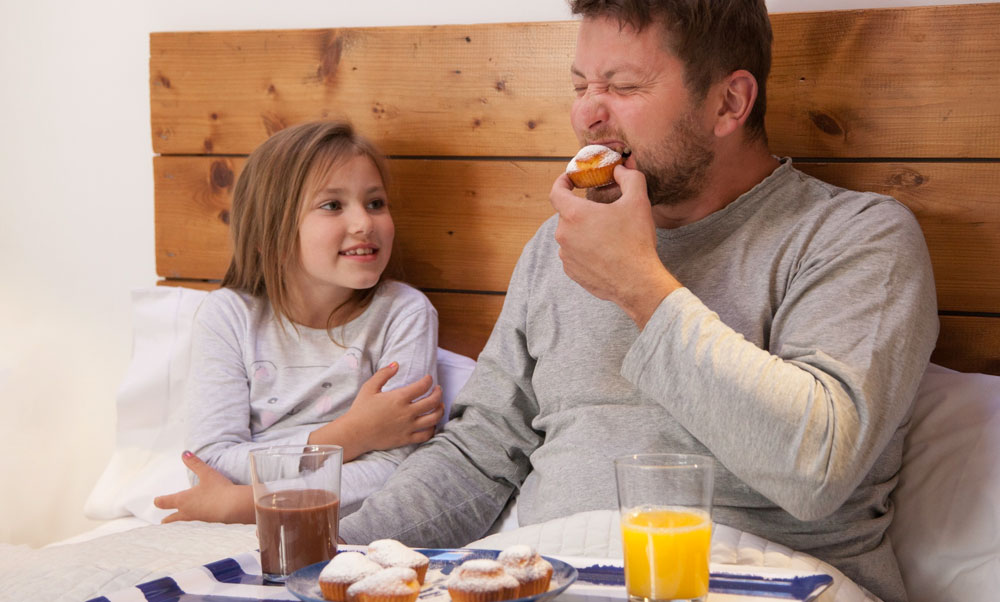 Start Father's Day off right by surprising him with his favourite foods when you serve him breakfast in bed. Don't just make him butter on toast, try to create something unique or try something new. You can even serve up multiple types of foods like a buffet and join him for breakfast in his bed. We also recommend getting him the best dad in the world coffee mug to go with his breakfast.
18. Hire A Chef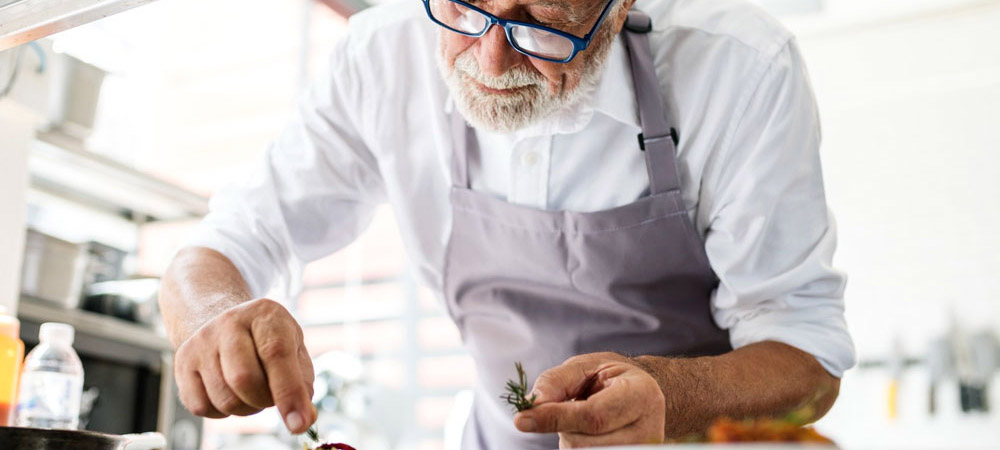 If money is not an issue for you, then this can be one of the best meals you'll ever have at home. Hiring a chef can cost around $100+ per person but this way you can let dad have a three-course meal and experience what it's like to have a professional chef cook for him at home.
19. Oyster Farm Tours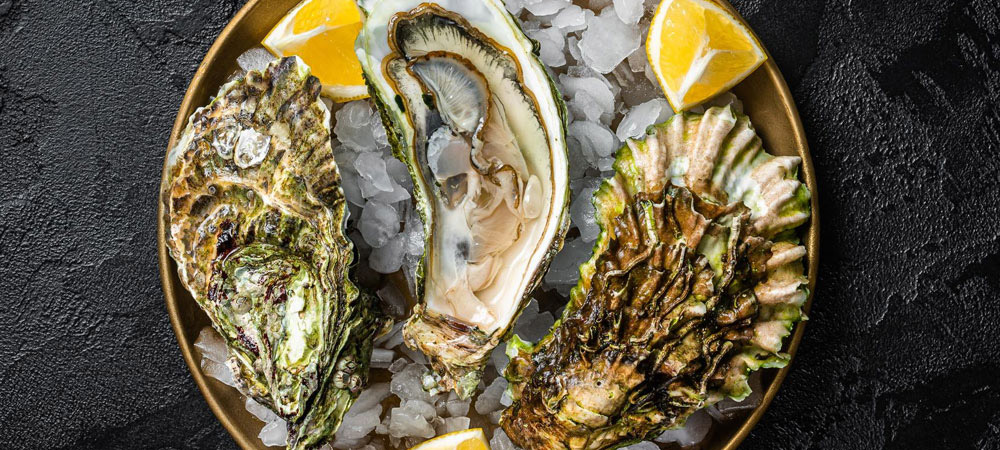 Is your dad a huge fan of oysters? If so why not take him on an oyster farm tour? An oyster farm tour is a great way to learn about the process of growing oysters. On a tour, you will learn about the different types of oysters and how they are farmed. You will also get to see the different stages of growth, from baby oysters to full-grown oysters. Some tours offer you a meal with your visit so you'll not only get educated but fed at the same time.
20. Hit The Buffet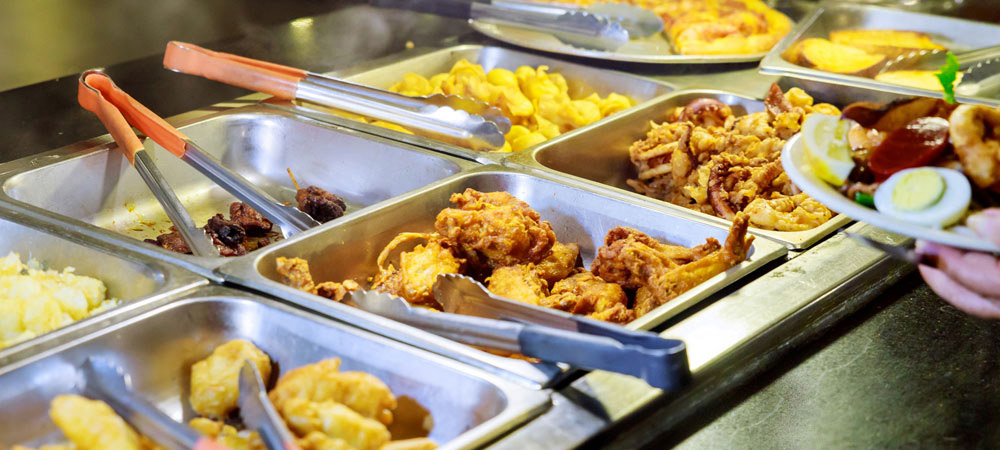 Dad's got a big appetite? Then this will make him feel special and excited at the same time! Grab a seat at the best buffet in town and go nuts! Some buffets can be over $100 per person so make sure you bring loose pants so you can really get your money's worth.
21. Get Dessert Together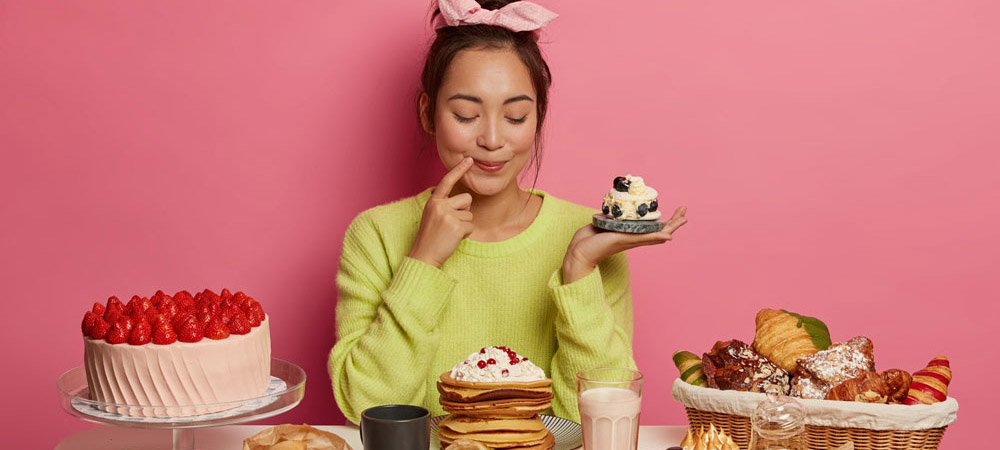 One can dream of a dessert buffet restaurant however, it's only fiction at this point. If your dad like most of the kids, loves his desserts, then this idea will top all ideas. A dessert buffet sounds exactly as you can imagine. Pick all of his favourite desserts, ice creams, cakes, pastries, doughnuts and everything you can think of and present that to him just like you would in a buffet all together and if you want it to look instagramable just make sure you plate them nicely with a nice table throw.
Here are some fun activities you can enjoy with your dad and even the whole family.
22. Visit An Amusement Park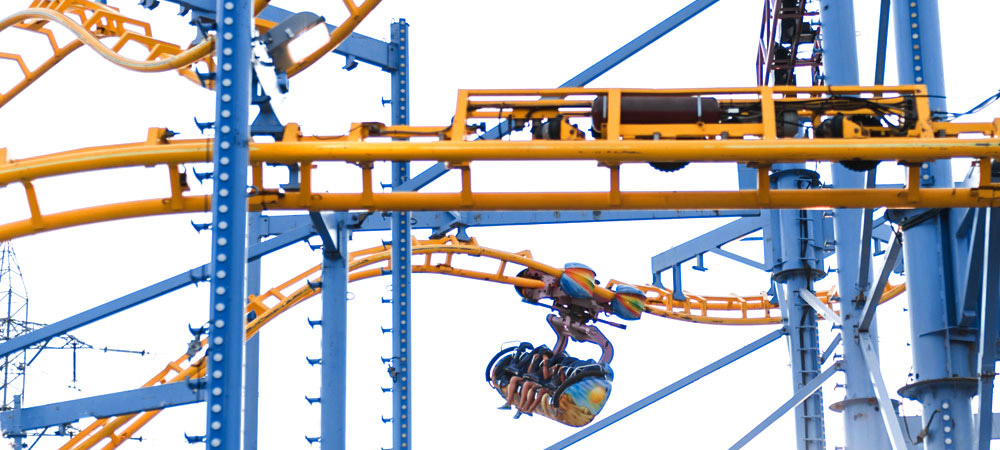 Some of the fondest memories can be made at an amusement park. It's also a way to have fun and enjoy a full day out with the whole family. If your going out of state it can be especially exciting as you can plan and book a whole trip which can be a very special surprise for dad.
23. Escape From A Room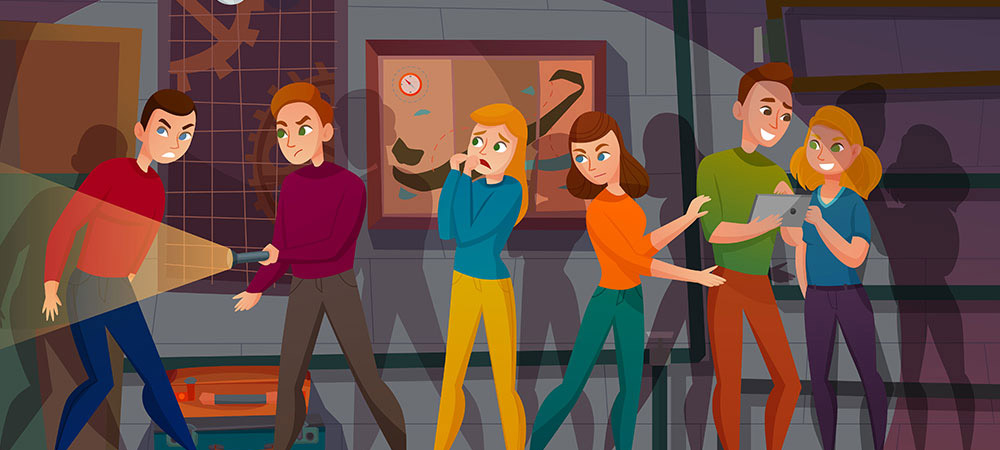 Escape rooms are quite popular these days and can be extremely fun for both children and adults. Escape rooms are physical puzzle games in which players are locked in a room and have to solve a series of clues and puzzles in order to escape. They can be a lot of fun for all ages and are perfect for father-son or father-daughter bonding. Most escape rooms cater to groups of 6-8 players, so it's the perfect opportunity for a family and friends to work together on a challenge. There are plenty of different types of escape rooms available so pick the one that is most suitable for you.
24. Go To An Exhibition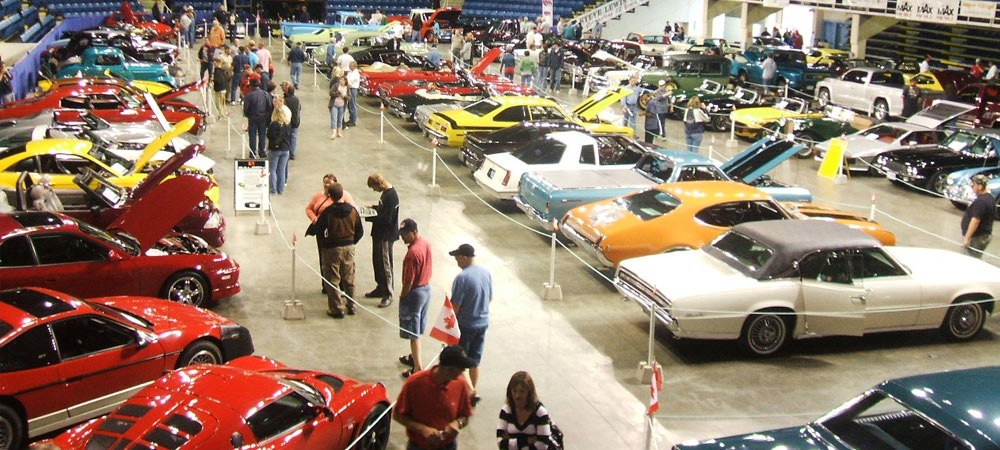 Every month there is an exhibition happening somewhere in Australia. Whether he's into cars, bikes boating or 4WD there are exhibitions all year round. This could be a fun time to hit an exhibition that you and your father can enjoy together.
25. Beer Tasting At A Brewery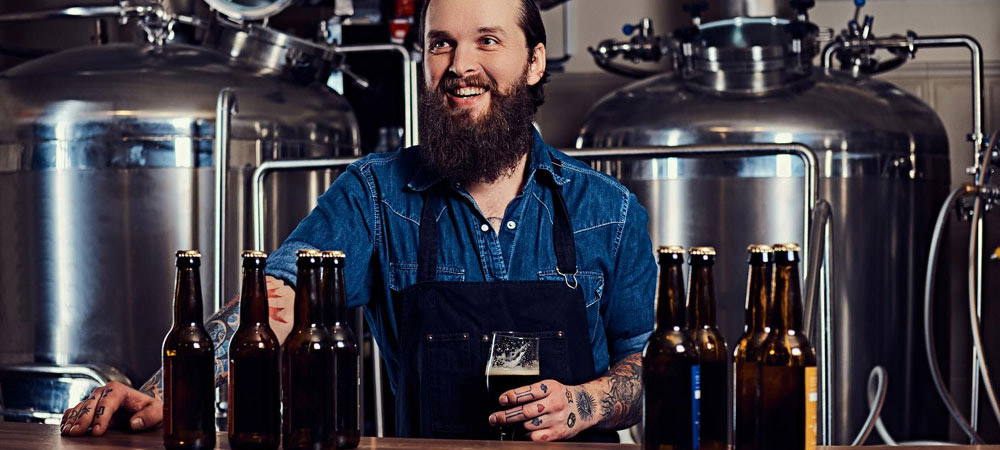 Beer is such a popular beverage and we have a vast array of breweries in Australia. Why not book a tasting and tour at your local brewery? Most breweries will have a quick tour around their facilities and then you'll be able to visit their tasting rooms to try whatever golden brew they have on tap. A fun experience for any beer lover and don't forget to buy some beers for dad to take home.
26. Gin Tasting Rooms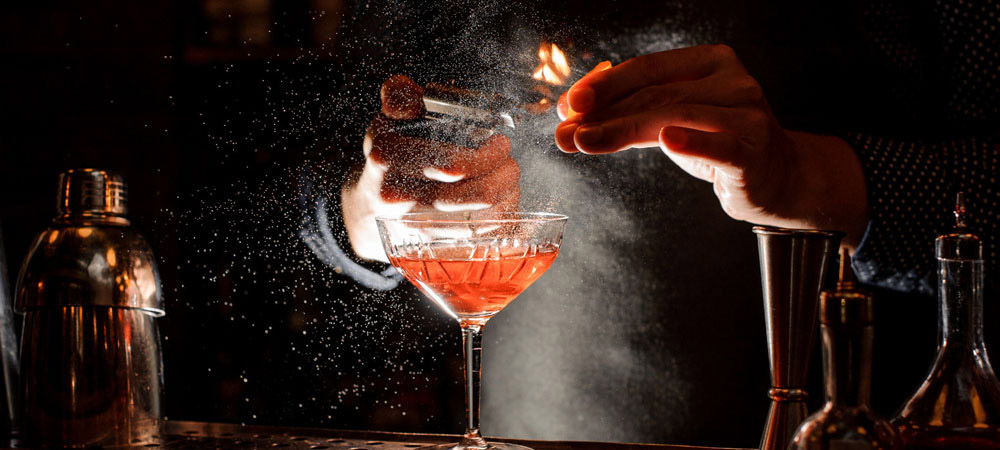 Some gin distillers have tasting rooms that are open to the public so you can easily book a tour or tasting experience with them. However, if you're not a fan of the tasting room experience then you might want to hit your local gin bar. A Gin bar specialises in a huge variety of gins from all our the world. Both are great ways to experience a variety of gin.
27. Wine Tasting Tour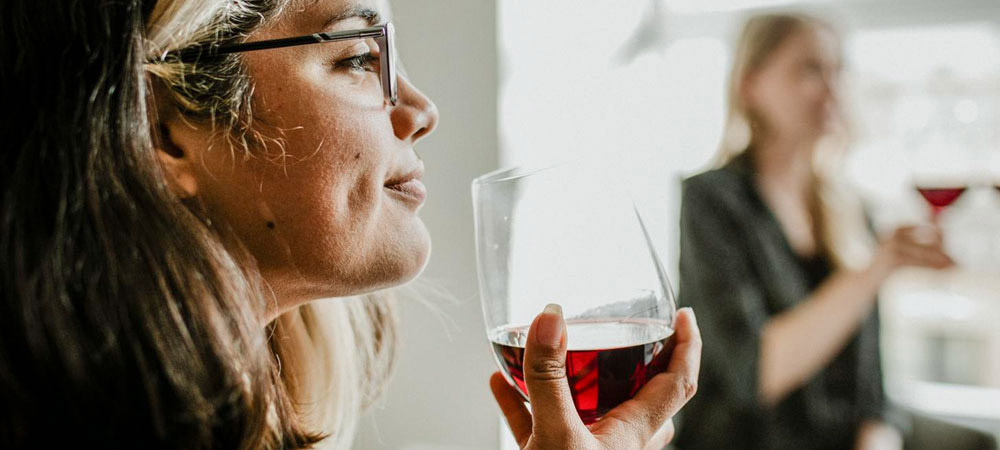 Australia has one of the best wineries on the planet, and some wineries offer a quick tour around their grounds and winemaking process. Book a tour with your dad to do some wine tasting and it can also be a fun way to learn more about the different types of wines and how they are made. It's also a great way to get drunk and buy an obscene amount of bottles of wine.
Want to go on an adventure? Here's a few iconic places you can visit.
28. View A Natural Wonder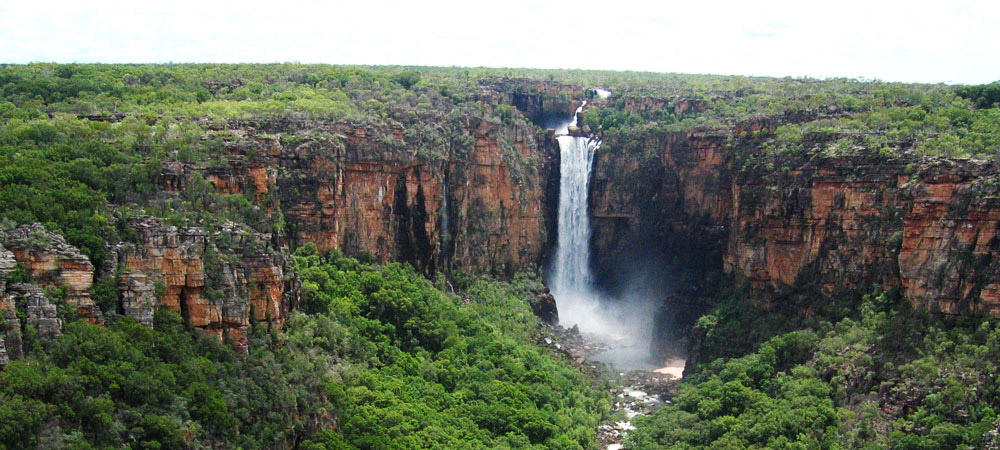 Australia is one of the best places in the world to view natural wonders. These natural wonders have been around for hundreds if not thousands of years and you can easily see a natural wonder in any state of Australia. Pick one in your state to visit or create an epic adventure tour to visit one of your dad's must see sites.
29. Visit An Iconic Landmark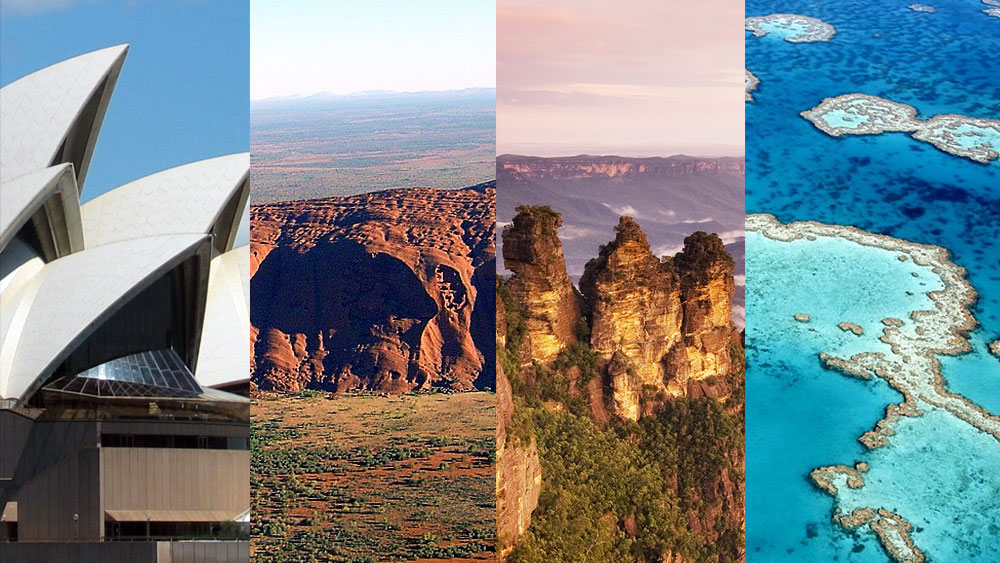 There are only a hand full of iconic landmarks in Australia and if you're lucky to live near one it can be a great idea to make a trip to see it. Or if you want to make it an adventure plan to go see one far away. Such iconic landmarks include, Uluru, Sydney Opera House, Kangaroo Island, Heart Reef (the Great Barrier Reef), Shark Bay and Kakadu just to name a few.
30. Visiting Family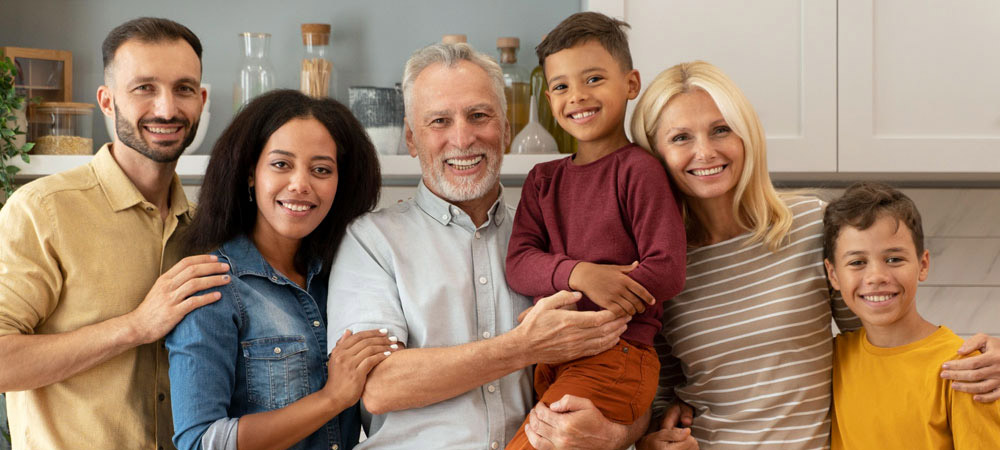 If you have grand parents or distant relatives that you haven't seen for a long time then your dad would love to see family especially if you've taken the time to plan it. You could make a road trip out of it and it could be a great excuse to hit the open road. The drive alone could be pretty epic and you also get to visit family that you've always wanted to making this a great combination of a reunion and celebration of fatherhood all rolled up into one.

We've Saved The Best Ideas Below
31. Surprise BBQ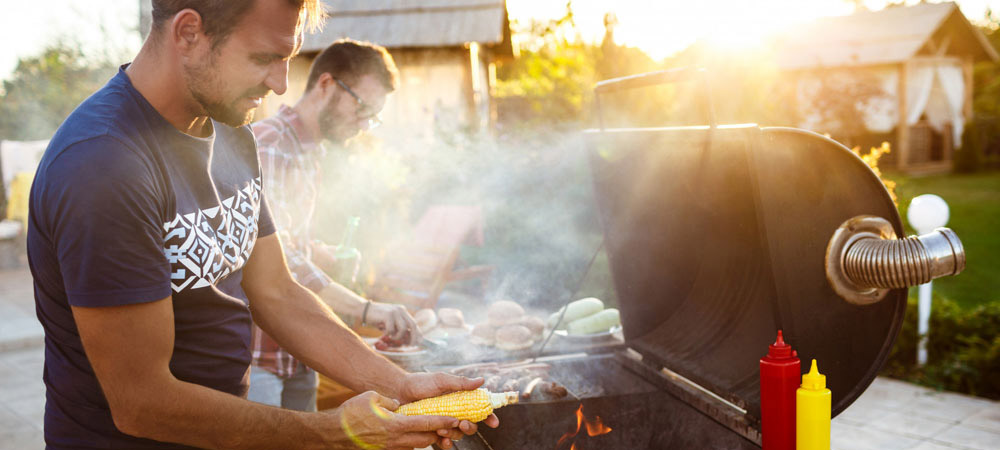 Kind of like a reverse surprise birthday, you can throw dad a surprise BBQ. Invite dad over or if you live with dad ask him to do some errands for you while you set up for the BBQ party. Grab all your food essentials and grill tools before hand and give him a big surprise when he turns up or returns home. Don't forget to get the best foods for the bbq like prawns, sausages, steaks and salads.
32. Drop By A Museum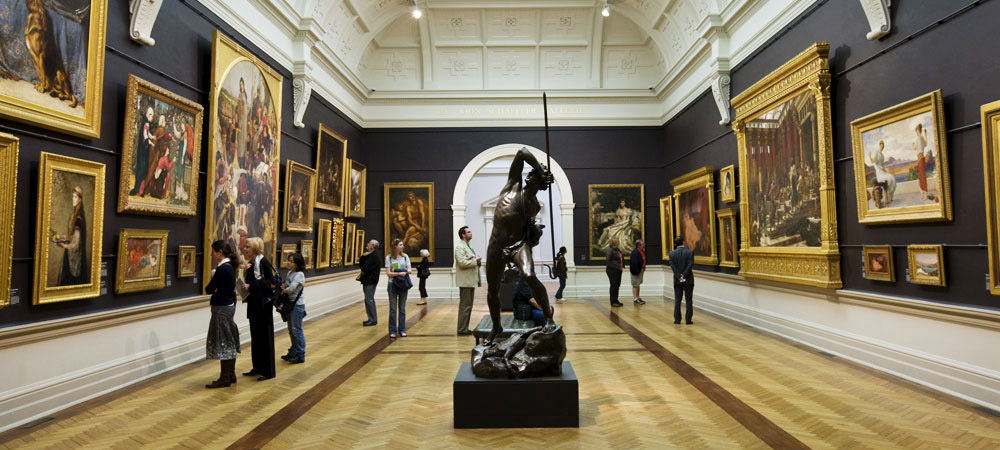 We all know that museums is not the first place you think of for a day out with your father, however, museums are a great family spot and especially exciting for some dads. So why not make a trip out of this and visit your dad's favourite one?
33. Book A Photo Shoot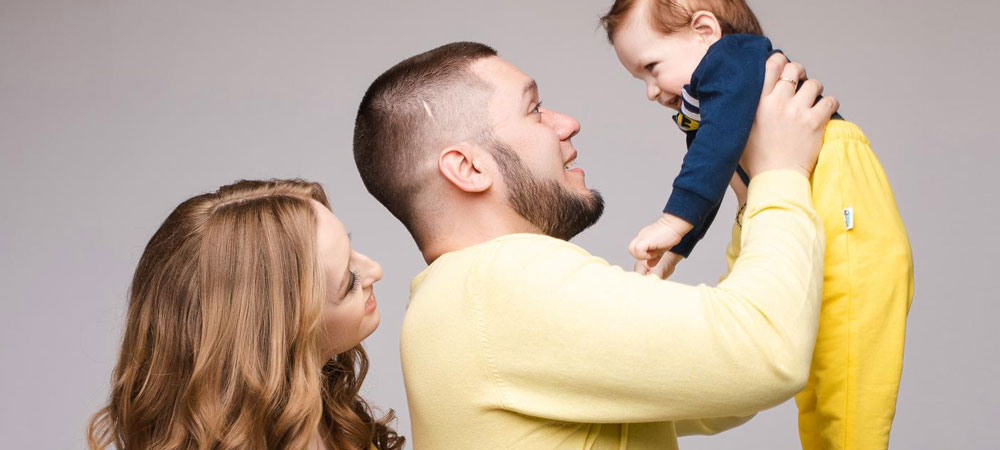 A wonderful yet thoughtful father's day gift for your dad could be pictures. You could hire a photographer or if your photo-taking skills are as good as your photoshop skills you could even shoot it yourself or get a friend's help. The whole family can get involved and it would make for an awesome phone wallpaper for years to come. A photoshoot can also be a great first fathers day idea and make sure you get the right photo frame once you've captured the day.
If you're looking for personalised fathers day gifts we have a great range to check out.
34. Take A Cooking Class With Dad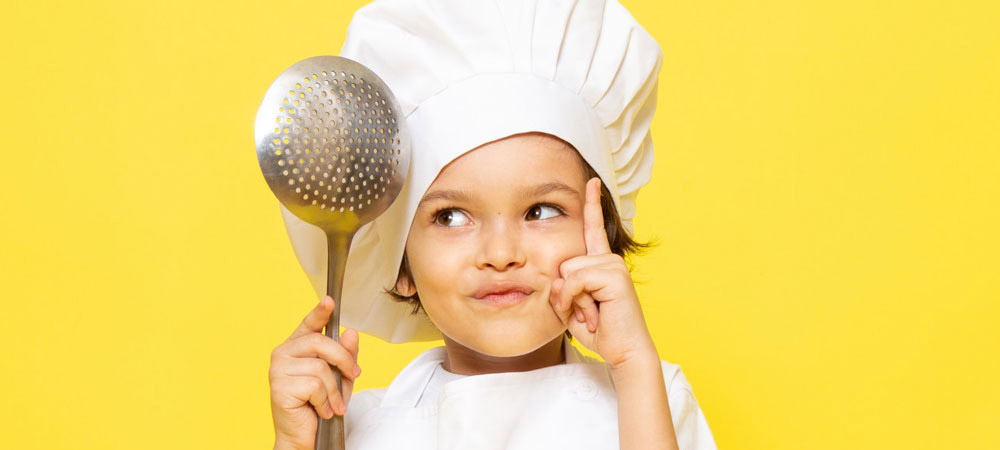 Not all dads are great cooks and not all dads' children are good cooks themselves. If you have a few siblings you all could spend some quality time learning how to cook. It might be a fun exercise and you could then demonstrate your cooking skills by cooking him a meal.
35. Give Dad A Photo Book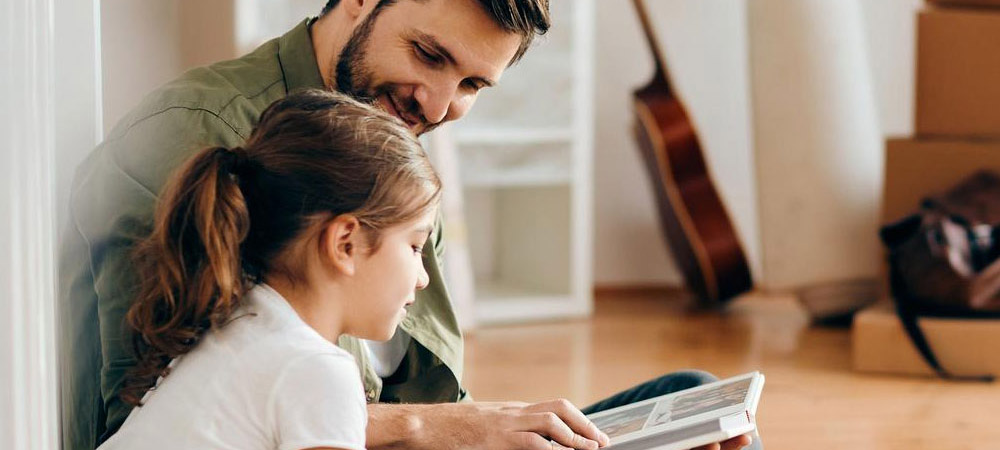 Creating and printing a photobook is so easy today. You can even to the entire photobook online or visit your local K-Mart and print the entire thing in-store. A photo book is a great way to reminisce and show dad all the wonderful photos you have together with him and as a family.
36. Wash The Car & Then Some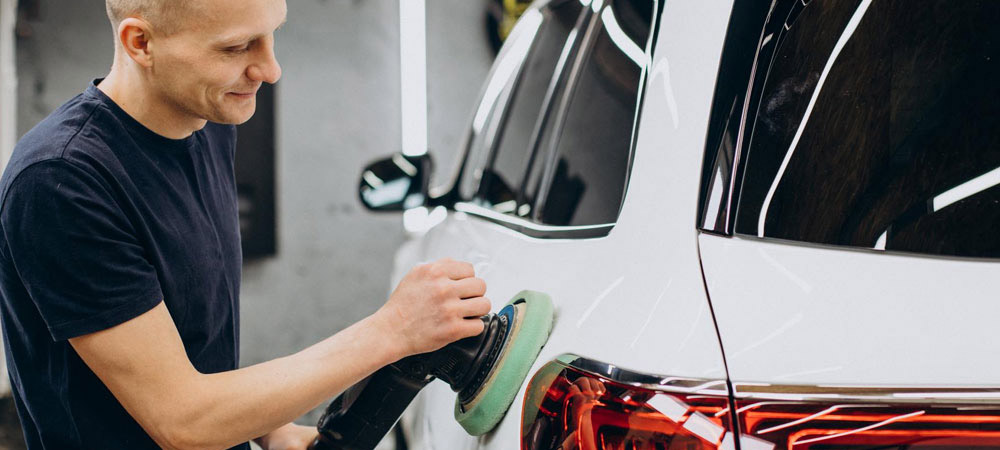 Washing dad's prized possession could be a great Father's Day gift but what's even better is a full wash, clean, wax and detail. It's not cheap to get this done however you could either pay someone or do it yourself. It might take a couple of hours but the hard work that you put in will show dad just how much you care for him.
37. Bake A Cake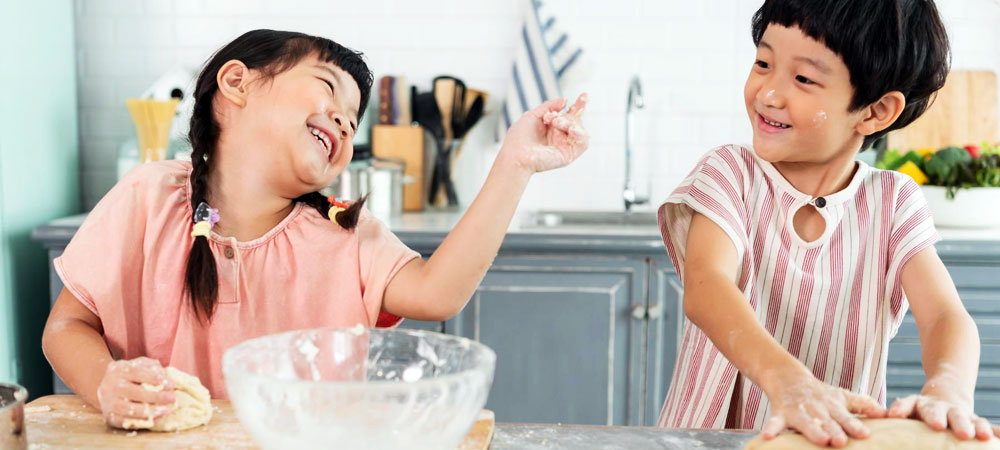 There are a lot of options when it comes to cakes. If your dad has a favourite type of cake then this can be an amazing gift dad will love. Spending the time to learn how to bake him a cake will show him the love and care that he deserves. So what are you waiting for get baking!
38. Go Birdwatching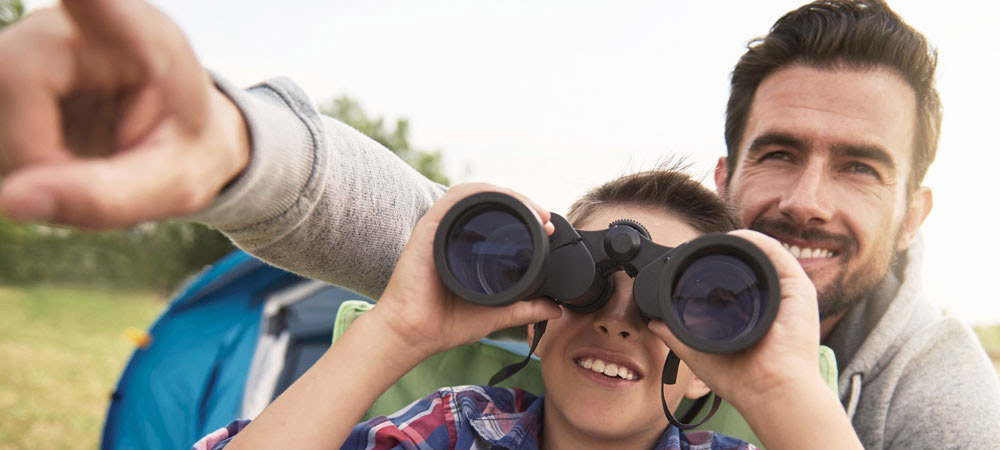 Birdwatching is an activity that is simple yet thoughtful because it allows you and your father to bond over a shared experience. Watching the birds flit and fly around, listening to their songs, and studying their behaviour is a great way to spend quality time together and learn a thing or two about birds! You might want a good book with a variety of Australian birds and binoculars. Simply find a park, nature reserve, or your backyard, and watch them.
39. Movie Marathon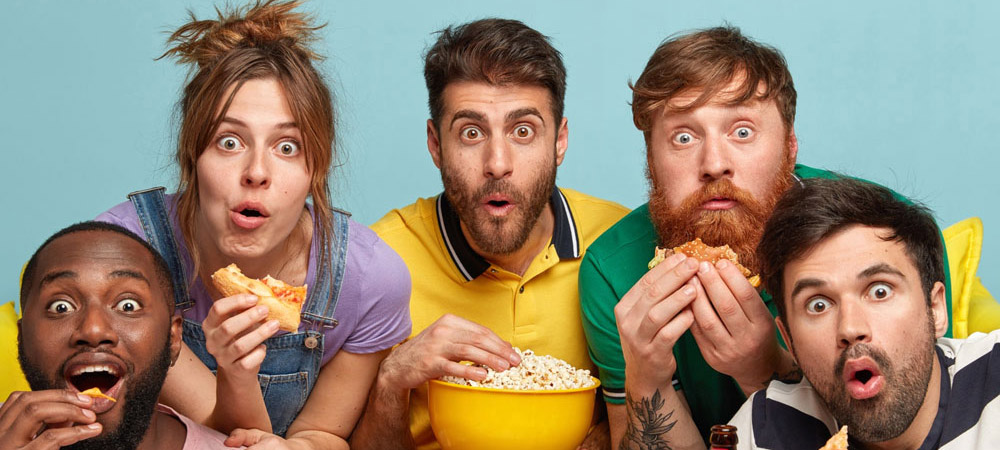 What could be better than a movie night or spending the whole day watching a bunch of your favourite movies with your dad? You can watch a variety of different movies or simply watch the entire Star Wars movie episodes if you can spare 25 hours and 7 minutes! Don't forget the snacks and drinks and make sure you take breaks, watching movies can be such hard work. If you need ideas on what to watch how about this 100 movies to watch before you die?
40. Scratchies & Lottery Tickets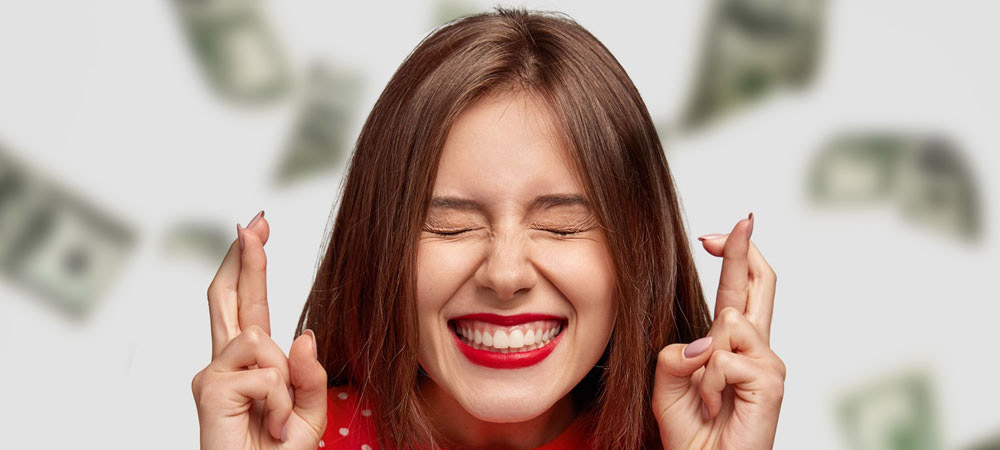 If you're stuck for ideas on what to get your old man then head on over to your local newsagent and buy him a bunch of scratches tickets (Instant Scratch-Its) and lotto tickets? This will be an incredibly fun and profitable experience for both of you.
41. Make A Family Time Capsule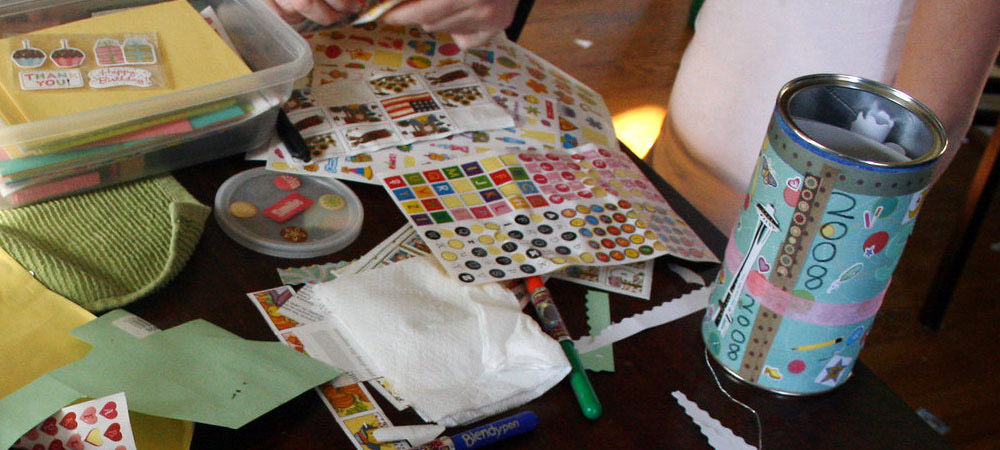 Ever year, most people will look at getting socks, tools, or clothing. But why not get your dad something for the future? A family time capsule is just the perfect gift that's thoughtful, fun and something that money can't buy. It's a gift that only gives back many years in the future but the process of making one is priceless. The best part about making a time capsule is that you can customise it however you want and you can choose what goes in it and when it gets opened. This makes for the perfect gift the whole family can appreciate.
42. Go Tenpin Bowling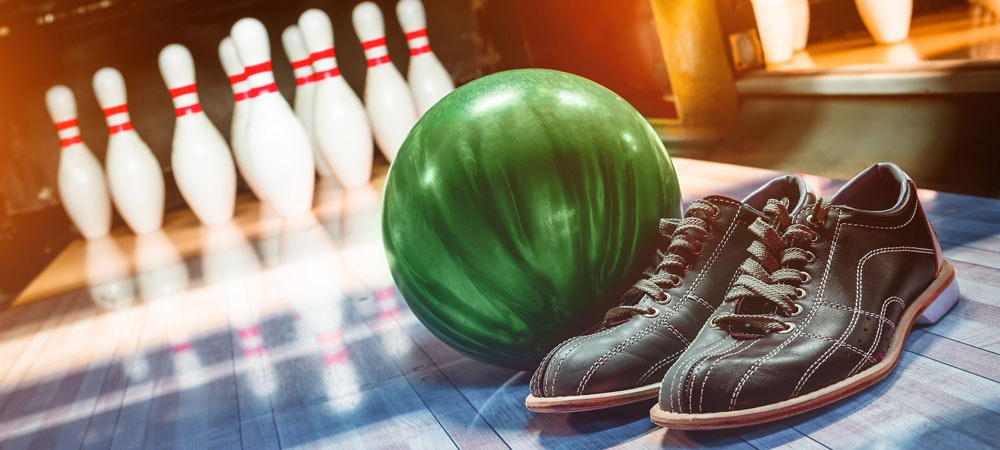 The best part about bowling is that you don't need any skills what's so ever. Just book a lane, put on those slippery shoes and bowl away. It's fun for the whole family plus it's a great competitive game that you can enjoy no matter what skill level you're at. Play in teams or go solo, just as long as you have a ton of fun, dancing on every strike you get and don't forget to take a family photo!
43. Brew Dad Some Beer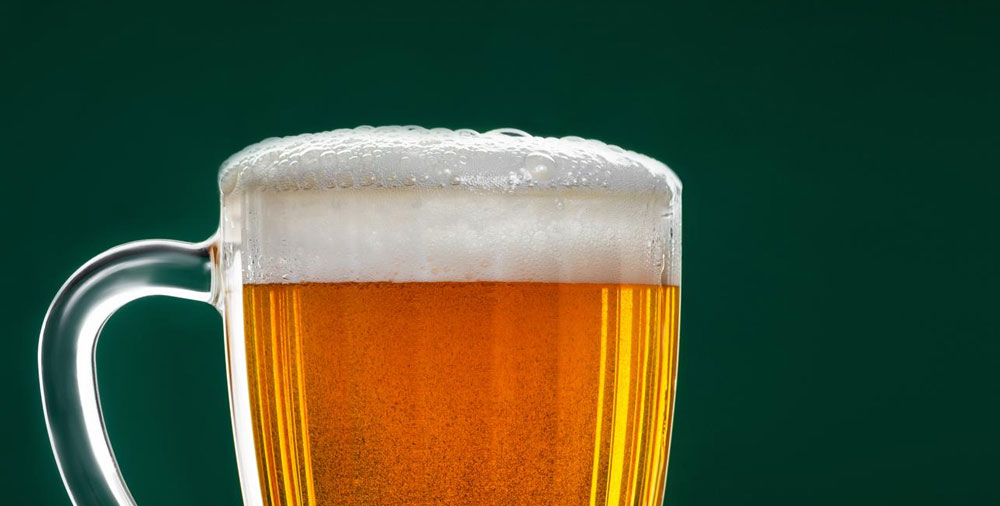 It's super easy to head down to the local bottle shop and pick up a case of beer but that's not as thoughtful as brewing your own beer for dad! You can look up different types of brews and make one especially unique for your Father's Day gift. Brew kits start from around $90 upwards. Buying a proper brew kit can come in handy because you can always make dad beer whenever he wants.
44. Buy Him The Best Steaks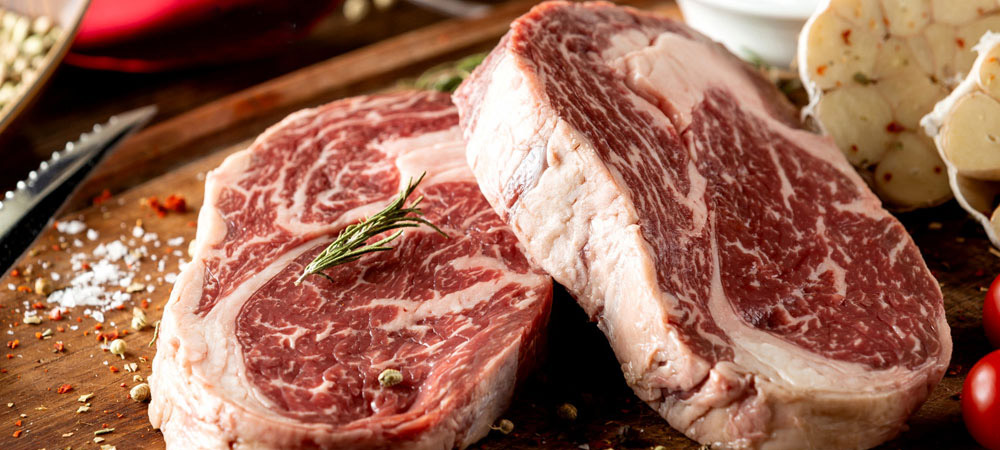 We all enjoy a good steak but what's most impressive about buying dad the best steaks is the premium marble beef. Most premium steaks do cost a pretty penny but if you're looking for the best of the best you'll want to get something like a Japanese A5 grade steak. For an Australian grade beef, you want to get something like an MS8 or MS9 grading. Once you've gotten him the right steak take a before and after photo, we're sure this will make any dad smile.
45. Eating Competition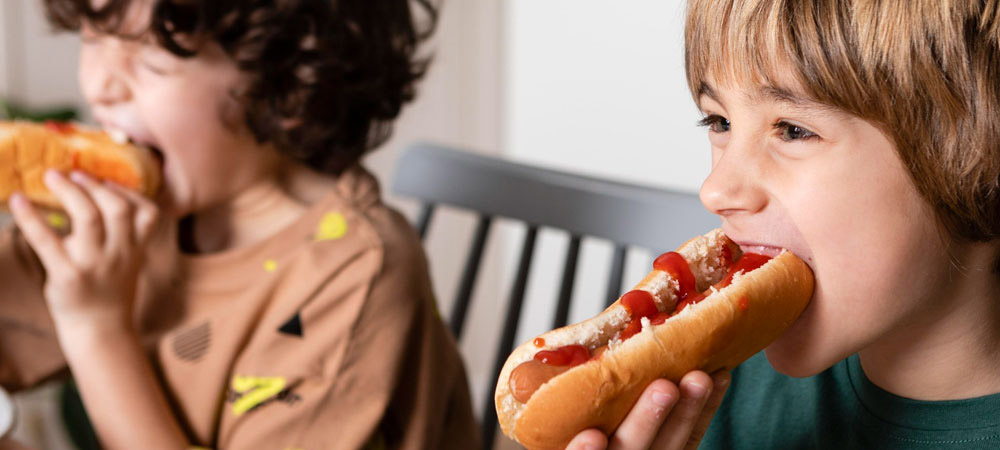 Does your dad love hitting the buffet? Why not throwing him a eating competition at home then! All you need is to pick between meat pies or hotdogs and prepare an enormous amount of them and start your own competition. Invite your family and friends to participate or watch. Record the entire event and play it back for your him, trust us it'll make him laugh.
46. Hire A Dream Car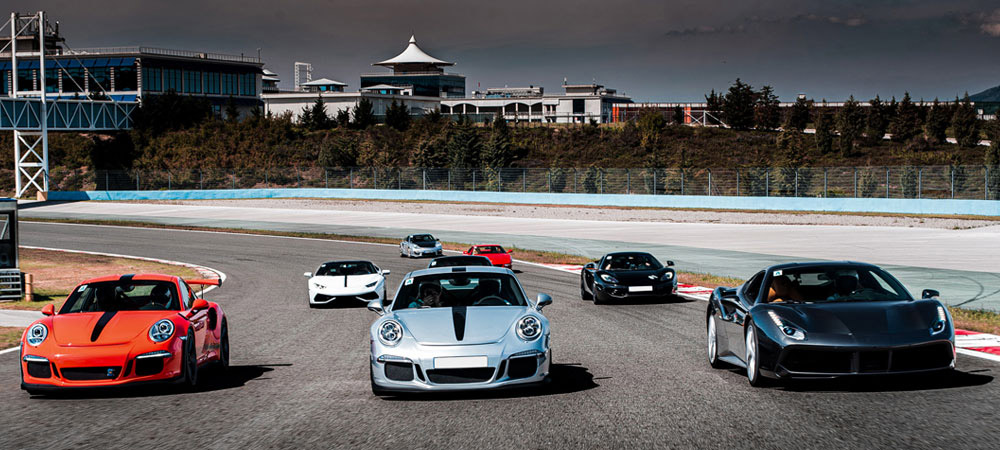 Has your dad got a dream car that he's always wished he could buy? If he's not able to get it yet then give him a little teaser and hire it for the day. Pick a driving route and hit the road! A truly unique father's day gift for your loving dad.
47. Destroy Things Together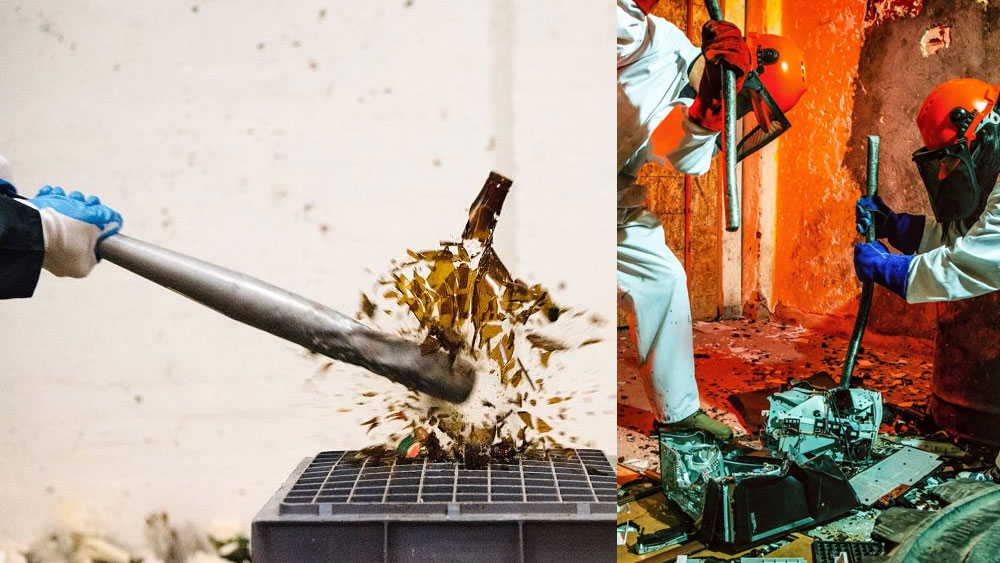 No, you won't go to jail and you won't be destroying other people's property. Rage rooms are where you want to go to destroy things. You can break TVs, glass, and all sorts of fun things that make loud noises when they get smashed. A Rage room is a fun place to let off some steam or just have fun breaking things. Dad will never want to break anything at home after this.
48. Go Rocking Climbing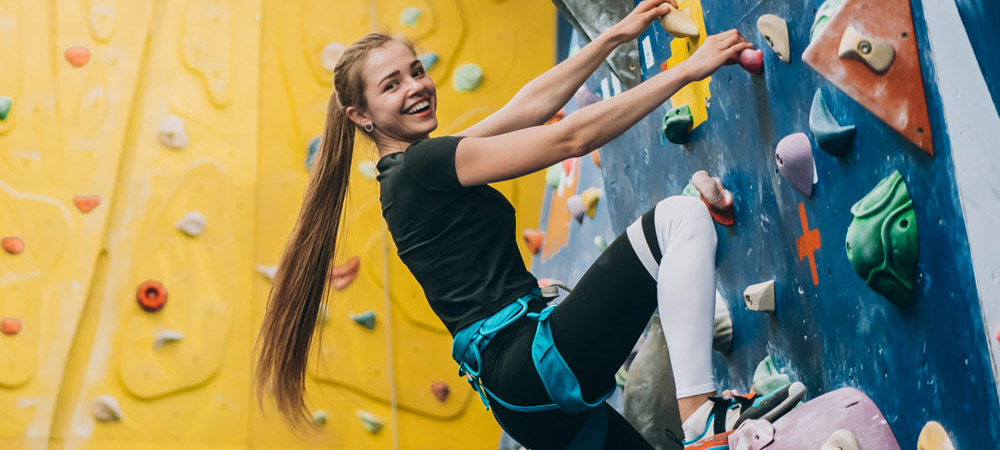 What could be better than getting the family together and going rock climbing? You don't have to be an experienced climber to enjoy it, in fact, most indoor and outdoor rock climbing facilities offer different levels of difficulty so that everyone can find something they're comfortable with. Rock climbing is also a great way to get some fresh air and enjoy the outdoors or if you are indoors it's a great way to introduce your family to it.
49. Complete A Task For Dad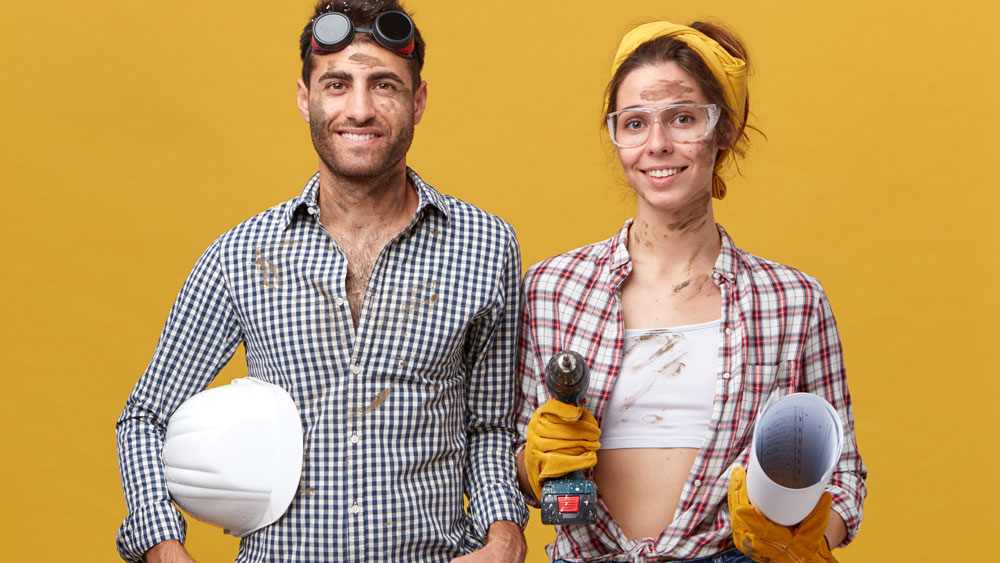 Does your dad have something he needs to do but just never had the time, or money or could be bothered to do? Why not complete that task for him so he can finally move on with life? You don't have to do all his tasks just pick one or two tasks that you can handle and tick them off the list for him. This is our personal favourite for the best father's day gift award.
50. Karaoke Night (or Day)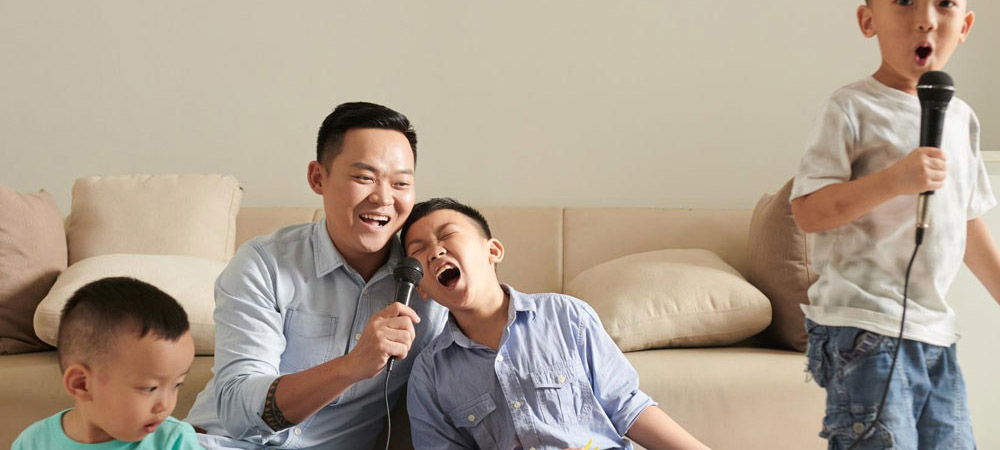 Karaoke is a fun way to entertain the whole family. It can be a good opportunity to get out and do something different, rather than just staying in front of the TV or iPad. Karaoke can be enjoyed by people of all ages, so it's perfect for a family outing. If you don't wish to go to a karaoke room then see if a family or friend has a karaoke system you can borrow. Alternatively you can buy a portable karaoke microphone with a built in speaker or hire one for the day. As a joke you could also get dad a karaoke soap on a rope so dad can practice his skills in the shower.
Let's Wrap It Up
Now that we've finished with our 50 of the best father's day 2022 ideas it's now all up to you to decide how you want to spend the day with your own father. It's ideal to plan ahead and discuss it with your family and friends before you go ahead and confirm your activity. More importantly, it's a great time to get together with your family to bond during the planning process and also during the celebration. Just remember the day is all about your dad and what he's done for you throughout your life. Show him how much you care, love and appreciate him. Don't forget your father's day gift (yes we have 1900+ unique gift ideas if you need help) and a card or letter. Have fun and have an awesome Father's Day!