Active Cooler Bag by Didgeridoonas
$119.95
or 4 payments of AUD $29.99 with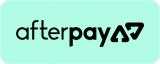 or

$10 / week
Processing Time: 1 - 2 Days
Whether it's to the gym, a team sport, beach or swimming pool, or any day out, The Active Bag is the perfect partner for all your necessities. Previously known as the Beach Cooler Bag, this product has been renamed to be inclusive of all the activities to which our valued customers devote their time.
With room for clothing, shoes, a towel and snacks, it also comes with a detachable 2Ltr insulated cooler bag for your drinks or anything you choose!
Dimensions of Beach Bag: 45cm(w) x 45cm(h) x 12cm(d)
Dimensions of Removable Cooler Bag: 23cm(w) x 32cm(h) x 10cm(d)
Transport your wet towel and keep your food and drink cold? Get you a bag that can do both.
The Beach Cooler Bag has all the room you need for towels, bathers, spare undies, and has a detachable cooler bag insulated with 100% Australian wool to keep your food and drinks cold for up to 24 hours. It can fit up to 2-litre bottles of drink, so there's plenty of room for lunch.
The outside of the bag is made from dry-wax oilskin so it doesn't collect sand or get wet and the inside is water repellent, Teflon-coated cotton. It has one large compartment with an extra internal pocket to keep your phone away from your wet towel but within easy reach when you swim. It also has a Velcro patch so you can fasten the detachable cooler bag and keep it all together. The outside sports three more pockets so you can keep your sun screen in easy reach.
The whole ensemble can be carried by two heavy-duty straps to make transport easy.