Beer O'Clock: Craft, Cask and Culture Book
$24.95
or 4 payments of AUD $6.24 with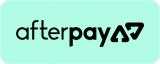 or

$10 / week
Out of Stock
Beer is the world's most popular alcoholic drink - a joy-giving, convivial, nutritious and delicious gift from nature and possibly the most diverse alcoholic libation with over 100 different styles and thousands of brands. So with all that choice, how do you choose what to drink?
This book, written by a leading beer sommelier, has the answer. Containing practical advice and explanations of beer styles, which ones to drink and why, food-matching suggestions, and the not-to-be-missed best beers in the world, as well as plenty of indispensable knowledge and fascinating trivia to entertain your friends (over a beer of course).
This book is the perfect gift for beerios everywhere.
Light-hearted and engaging tone makes it a perfect gift for anybody interested in any type of alcohol as an alternative to the more serious informative guides available.
AUTHOR: Jane Peyton is the founder of School of Booze, a company that arranges talks and events about the cultural history of alcohol, teaching people to appreciate beer, wine, cider and spirits. She is an accredited Beer Sommelier and has brewed beers with professional breweries, has trained through the Wine and Spirit Education Trust and is a tutor at the Beer Academy.
ISBN: 9781849534765
Author: PEYTON JANE
Format: Hardcover
Publication date: 01/12/2013
Pages: 208
Dimension: 185mm X 135mm
Popular With Other Customers