Executive Decision Maker
$21.95
or 4 payments of AUD $5.49 with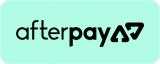 or

$10 / week
Out of Stock
Feeling unsure? Completely uncertain? Or just bad at making decisions…
Let the pendulum answer your burning questions for you!
Simply ask your yes or no question then swing the pendulum. Watch with anticipation as the metal ball moves across the base, eventually settling on your answer.
Features:
6 possible answers to help you make decisions
Dimensions: 14.5cm x 27.5cm x 14.5cm
Magnetic base
You Might Also Like
Desktop Toys
WWS9B01
A twist on the classic magic 8 ball. With sarcastic responses to the questions asked.
Popular With Other Customers
Product added to wishlist