The Australian Picnic Blanket by Didgeridoonas
$194.95
or 4 payments of AUD $48.74 with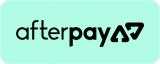 or

$10 / week
Out of Stock

Just as houses should be built on rocks, picnics should be built on blankets. And this is quite the blanket. Embark on a journey, as Australian oilskin connects with Australian ground, with this rugged and practical picnic blanket.
This practical picnic blanket rolls up and is secured by a strong harness with a leather handle.

The durable wool blend blanketing is backed with water-repellent oilskin.

Dimensions: 1.5m x 1.5m
Embark on a journey: connect Australian oilskin with Australian ground.

Just as houses should be built on rocks, picnics are built on blankets. And this is quite the blanket.
In subtle navy and green notes, the Australian Picnic Blanket's Blackwatch Tartan both blends and contrasts with the natural colours of Australia. Protected from below by Australian oilskin and insulated with Australian wool, this Picnic Blanket can keep your rear and your picnic basket dry from damp grass or cool from scorching sand.
Once you're ready to head home from the beach or bush, roll your picnic blanket up in whatever which way you want – there's no need to try to remember how it was before you unfolded it. Fasten it with the heavy cotton straps and carry it home with the leather carry handle.
Measuring 1.5m x 1.5m, there's plenty of room for food, drinks, and company.
Features:
Waterproof Australian oilskin base is insulated with Australian wool to keep your food and rear safe from wet or hot ground.
Pleasing woollen surface in navy-and-green Blackwatch Tartan.
Roll and fasten with heavy duty straps – no need to remember how it was folded up.
Leather carry handle makes it easy to transport.
1.5m x 1.5m, so there's enough space for food, drinks, and company.
PROUDLY AUSTRALIAN MADE 

Didgeridoonas' products are designed to last a lifetime. Products are made by using the very best materials such as pure Australian wool, a durable oilskin fabric, strong leather handles and tough stitching.  
Popular With Other Customers
T-Shirts
VTRFT001
Great t-shirt for the fishing enthusiast. Material: CottonColour: Navy Blue SIZE GUIDE
BBQ
MDIBBI006
Cooking steaks to perfection is an art. The BBQ Branding Iron comes with 52 letters and spaces that are easy to change by hand without additional tools. It's the perfect "Do It Yourself" bbq tool! How you serve them is personal, so why not personalise that service by branding in your own name, a witty expression or anything else that you can think of?
Home Decorations & Furnishing
ISDWS006
The Dual Weather Station is two historical devices in one. It consists of a Galileo Thermometer and a Storm Glass Set which read temperature and predict the weather the traditional way. Storm glass The storm glass responds to atmospheric fluctuations to forecast the weather.  Galileo Thermometer The sealed glass cylinder contains five floating glass...