52 Things To Do While You Poo - The Fart Edition
$19.95
or 4 payments of AUD $4.99 with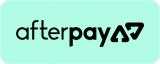 or

$10 / week
Out of Stock
Roaring from the rear, belching from behind, tooting the trouser trumpet – whatever you call it, we all fart, some of us more than others (and some a lot more than others). Everyone knows a committed farter – with their knowing smile, never shying away from taking full responsibility. Give them the recognition they deserve: a book celebrating their greatest skill, full of activities and puzzles to keep them engrossed, along with fascinating fart facts that'll blow their mind.
AUTHOR: Hugh Jassburn is not a fan of cheap toilet paper, and strongly believes the flap should always be at the front of the roll.
ISBN: 9781786859969
Author: JASSBURN, HUGH
Format: Hardback
Page Count: 112
Dimension: 150mm X 150mm
You Might Also Like
Gag Gifts
MDI Australia
MDIPIPWS06
Prevent disturbances with this helpful sign. Size: 12cm x 25cm x 1.5cm
Books
BS52YDYP01
Perching on the porcelain can be very boring when you have nothing to do but poo. But fear no more, as excretion expert Hugh Jassburn has put together a compendium of entertaining activities and informative fun that will make you want to stay put, even if you don't need to go. Doing a number two will never be the same again., 'Every toilet should have a...
Popular With Other Customers
Drinking Games
MDISPTSH
This is a new and fun way to play spin the bottle. Instead of the bottle which could be rather embarrasing you can replace the kissing with a SHOT! Just place the shot glass on top of the spinner, pour your poison and spin away. Its that's simple! *Shot glass included