52 Things to Learn on the Loo
$19.95
or 4 payments of AUD $4.99 with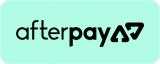 or

$10 / week
Out of Stock
Make use of those dull moments on the lav by teaching yourself how a starfish eats a clam, how to say 'Hello' in every European language and what the dot over an i is called. Covering all types of trivia, from science and natural history to the different types of moustache, this little book contains enough fascinating facts to keep you learning throughout the year.
ISBN: 9781849537841
Author: JASSBURN HUGH
Format: Hardcover
Publication date: 01/11/2015
Pages: 112
Dimension: 146mm X 146mm
You Might Also Like
Gag Gifts
MDI Australia
MDIPIPWS06
Prevent disturbances with this helpful sign. Size: 12cm x 25cm x 1.5cm
Books
BS52YDYP01
Perching on the porcelain can be very boring when you have nothing to do but poo. But fear no more, as excretion expert Hugh Jassburn has put together a compendium of entertaining activities and informative fun that will make you want to stay put, even if you don't need to go. Doing a number two will never be the same again., 'Every toilet should have a...
Popular With Other Customers