Mens Gone Fishing Socks by Bamboozld
$16.95
or 4 payments of AUD $4.24 with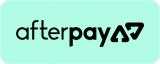 or

$10 / week
Out of Stock
These men's gone fishing socks by Bamboozld are made for the passionate angler.  
Made from sustainably sourced bamboo, Bamboozld socks provide the ultimate comfort while looking after the environment.

Luxuriously soft, stretchy and breathable this anti-bacterial fibre not only prevents odour but provides moisture-wicking and anti-bacterial properties keeping your feet fresh, dry and comfortable all day.
Features:
Men's Shoe Size 7 - 11 or 11 - 14
Crew style
Hypoallergenic
Anti bacterial & antifungal
Thermo regulating
Moisture wicking
Eco-friendly
Made from 80% bamboo, 20% spandex
OEKO-TEX® Standard 100
Designed in Melbourne, Australia
You Might Also Like
Fishing
TSKFB002
Great gift for those who love fishing and beer!
Number Plate
HBGGF001
Need to show the world you've gone fishing. Then this cool novelty number plate will do the trick. In a classic blue and white text with a white border around the trim. Size: 37.0cm (W) x 13.0cm (L)Origin: Proudly Australian MadeNote: These plates are not meant to be attached to any motor vehicles used on roads.