The Boss Lady Mug
$16.95
or 4 payments of AUD $4.24 with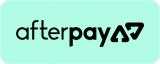 or

$10 / week
Processing Time: 1 - 2 Days
The only mug that fits the boss lady in the house or office. 
You Might Also Like
Mug, Flask & Glass
ARTQEM02
The perfect mug for the queen of everything.
Desk and Office
JRBLDS06
Break up the monotony of work and bring some LOLs to the office with this Boss Lady Desk Sign Measurements: 14cm x 3cm.
Personalised Aprons
AAWMBPA01
Personalised apron with the sayings "(Name) Wife Mum Boss". Great gift for the lady in your life. Comes in Black or Beige with various print colour.  How to Order  First select the colour of the apron and print in the drop down menu. Then enter the name clearly in the custom box below. Note that the apron will be printed with the name/names with upper...
Popular With Other Customers